Sendtember Membership Sale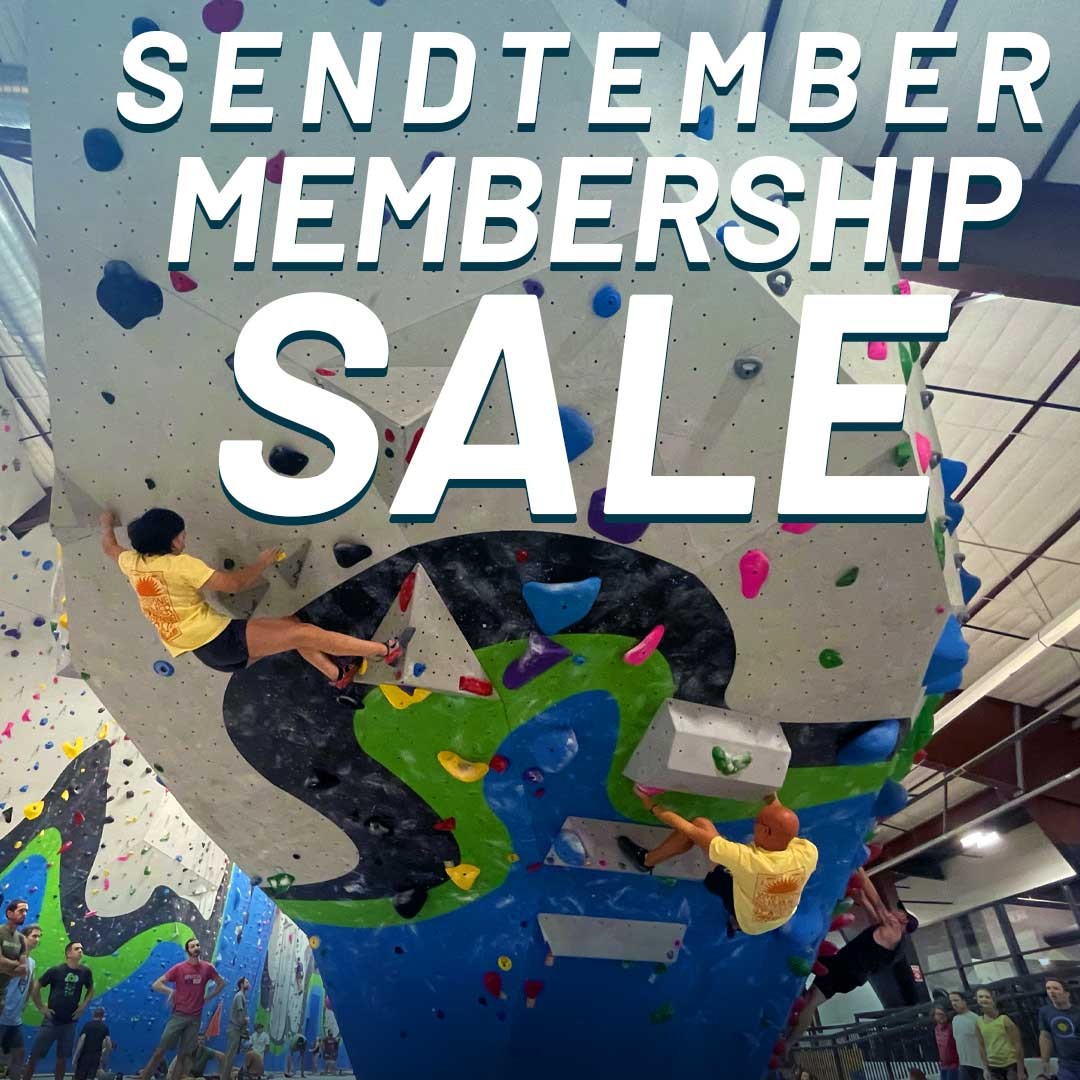 Get more from your gym membership
Summer is coming to and end and Sendtember is here. Start a membership today that gets you more than just fitness; more climbing, more yoga, more stoke , more fitness, more parties, more community vibes.
We're waiving our start-up fee so you've got some extra cash in your pocket to gas up the van, get that new set of cams you've been eyeing, or whatever else.
You know we've got got climbing (over 23,000 sq ft of it), but you already knew that. Joining our community gets you more than just climbing: Come in for a sesh, jump into a ping pong tournament, meet new friends at a meetup, have a beer and a snack at The Bivy, get in on one of our 20+ yoga and fitness classes offered every week, get a free PT session, flex your brain at trivia night, talk with a nutritionist, compete in bouldering or rope league, work one-on-one with a personal trainer, and that's just the start.
Membership at Whetstone means you're a part of a community of kindred spirits: climbers, gym rats, trad dads, fitness freaks, rope guns, yogis, pebble wrestlers, dirtbags, and plenty of others not mentioned. Start your membership before the end of August to save some cash and see what sets us apart.
Unlimited climbing, fitness, and yoga
10% discount on all other purchases at our shop
2 guest passes every month
1 first-timer guest pass every day
$15 gym credit for every new member you refer
Unlimited membership freeze ($10/month)