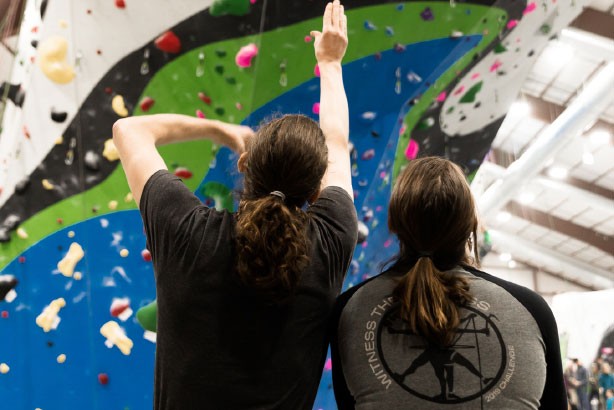 Learn From The Best!
Our climbing classes are designed to build your climbing confidence!
Whether you are a beginner or an elite climber, we have courses for everyone! From movement classes to more technical instruction, your climbing needs will be met in this supportive environment with our knowledgeable instructors.
COVID-19 Update: While reservations are no longer required for climbing, we're still requiring them for classes. Please use the options below to reserve your spot.