Personal Training & Coaching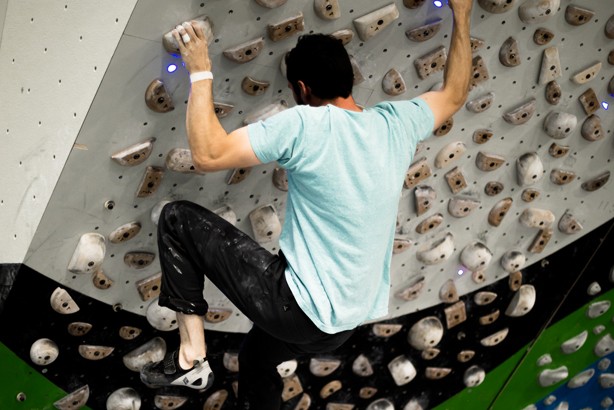 Reach Your Goals Faster
It's easy to feel frustrated and even a little bit lost when it comes to your personal health. Whether you're experiencing a climbing plateau, battling an injury, or simply wanting support when it comes to your strength, mobility, and overall health a personal trainer can catapult you to the next level. Our certified coaches will create a personal plan for you based on your needs whether it's to build strength, improve your climbing, prevent injury, or just perform at your best while feeling your best.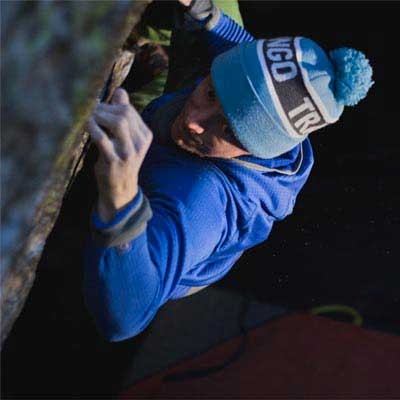 Ken Klein
If you're looking for improve and work on your climbing technique, combined with movement, strength and flexibility, Ken is the right coach for you. Book a session with Ken and he'll customize your program using:
Movement and strength training
Practice drills
Technique drills
Video analysis
Mental prep
Hangboard coaching
Weight training
Ken started coaching after being on a climbing plateau for years. The root of his problem was glaringly simple: he was continually going to the gym without any structure or knowledge on how to improve. After years of research and trial and error, he found that the way to progress was simple: focused sessions coupled with simple but effective training programs and supplemental exercises. He hopes to help climbers avoid the mistakes and solve the frustrations he has experienced.
Certifications
NASM Certified Personal Trainer
Climb Strong Certified Performance Coach
Contact Ken to discuss a personalized plan for you.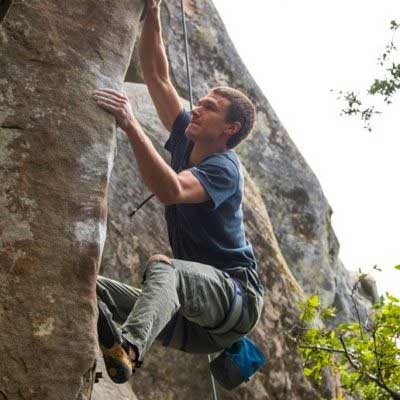 Logan Whiting
Logan is a Certified Strength and Conditioning Specialist (CSCS), Certified Personal Trainer, and ClinicalAthlete Powerlifting Coach. He has been climbing for over a decade, avidly pursuing outdoor projects and indoor competitions, alike.
As a motivated climber, he has a vested interest in quality coaching and training information. The boom of the climbing industry is incredibly exciting for a trainer because as climbing becomes legitimized as a sport, effective training will need to take on an increasingly scientific perspective. However, one downside of this increased popularity is the unfiltered flood of vague and unsound training advice circulating on popular social media channels. For example, have you ever been told that you aren't getting the most out of your training unless you add exercise 'xyz'? Well, why? What's the marginal benefit? Is 'xyz' correlated with better performance? Is it sports-specific? Is it appropriate for everyone? Is it easily measurable and progressable? Every exercise we consider needs to pass through layers of scrutiny because we all have limited time and limited energy to spend at the gym. It takes a knowledgeable trainer to sift through this information and give you the individualized and evidence-based approach you deserve.
Logan works with climbers of all ability levels and athletic backgrounds. Whether you are an experienced climber preparing for the next competition, or you're entirely new to climbing and want to learn basic technique, Logan's philosophy is the same: training should be athlete-centered. That is, the plan should be mutually agreed upon, should be flexible, and should encourage autonomy. If you are interested in working with a strength coach, Logan offers 1hr. consultations free of charge. Contact Logan to schedule yours today at logan@whetstoneclimbing.com
Certifications
NASM Certified Personal Trainer
NSCA Certified Strength and Conditioning Specialist
ClinicalAthlete Powerlifting Coach
Contact Logan to discuss a personalized plan for you.
Carly Cain
Carly is passionate about helping you get stronger, improving your mobility, and upping your mental game. She welcomes all levels of athletes who are dedicated to reaching their goals. She will work hard to ensure your success by using a wide array of tools, several of which are:
Red Point Tactics and Mental Preparation
Training Programming with Nonlinear Periodization
Mobility with Integrative Training
Movement Analysis with Corrective Exercises/Drills
Strength Training and Hangboarding
Optimizing Performance for those with Chronic Conditions
Transitions: Indoor to Outdoor
Carly is a high-level climber who is passionate about her sport. Guiding and personal climbing have taken her all over the world, from rock to ice to snow, and she enjoys all these various facets of climbing. Carly has been climbing since 2007 and is based in Fort Collins, Colorado.
She did her Undergraduate studies in Boulder, Colorado, where she finished her degree between working trips to India and Nepal. The last expedition she guided was on Denali in 2018. Not long after this trip, she was diagnosed with Multiple Sclerosis. She threw herself back into rock climbing and found she needed more specific guidance on how to train herself as someone with a chronic disease.
Training for climbing has since impacted her life tremendously, both as an athlete and as someone with Multiple Sclerosis. Working under Steve Bechtel and the Climb Strong team has given her the opportunity to keep learning, to keep growing- as a coach and as a climber.
Carly's own successes with training have influenced her to share her knowledge with others, and to encourage people: no matter what their body's limitations are - there is always a way forward.
Certifications:
N.A.S.M Certified Personal Trainer
Performance Climbing Coach (PCC) Certificate
American Mountain Guide Association AMGA- RGA Certification
Contact Carly to discuss a personalized plan for you.