Our youth programs are designed to promote a non-competitive, fun, and engaging environment where participants will learn more than just how to climb and belay. We keep things fun with games, team-building activities, and a heck of a lot of fun. Climbing techniques will be introduced organically throughout the course of the programs and tailored to the growth of the individual climbers.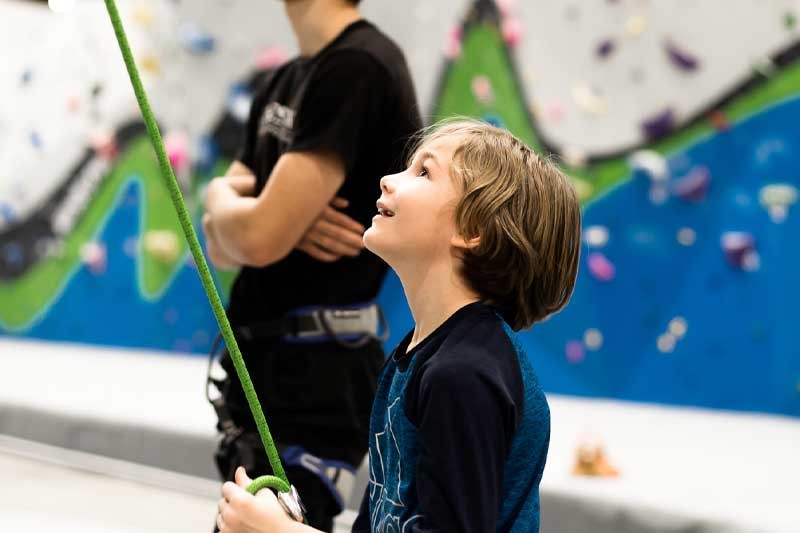 Stone Monkeys (Ages 4-7)
Stone Monkeys is designed for those little ones in your life who are eager to climb. These non-competitive classes focus on using games and activities to teach climbing techniques, as well as build social skills, confidence, and self-esteem!
Benefits:
Climb regularly with other motivated climbers
Whetstone Membership and gear rental included!
Climb regularly with other young climbers
10% off sibling discounts
Access to Family Membership plan
Free belay class for parents
Class Schedule
Classes are available Monday – Thursday. You choose one day that works for you and come weekly.
Class Times
3:00 - 4:00 pm
4:05 - 5:05 pm
5:05 - 6:05 pm
Schedule Options
One class per week: $119 per month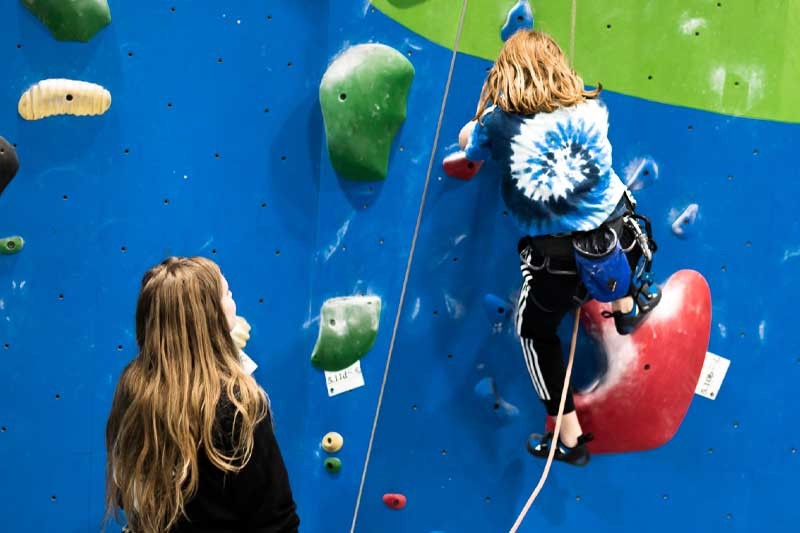 Club Whetstone (Ages 8-17)
Club Whetstone is a non-competitive climbing program split into two age groups so that we can best meet your climbers' needs. Each of these programs invites your climbers to come to strengthen their techniques and abilities after school! We encourage climbers to be themselves, and we meet them where they're at to encourage growth.
Basecamp | Ages 8 – 11
Club Basecamp is made for climbers aged 8 – 11. We will focus on introducing new techniques and teaching important aspects of climbing, such as belaying. Our instructors will work with your climbers to improve their confidence, inside and out of the gym!
Alpine | Ages 12 – 17
Club Alpine is made for those aged 12 – 17 who are looking to advance their climbing ability. Our coaches will work with your climbers to build teamwork and leadership, as well as advance their skills in the sport! This is a great step towards joining our competitive team but also is a great fit for those who are new to the sport!
Benefits:
Climb regularly with other motivated climbers
Includes climbing games and activities
Builds upon basic climbing skills
Whetstone Membership and gear rental are included!
Access to Family Membership plan
Choose to come once or twice a week, whatever fits your schedule best!
Class Schedule
Class Times
Basecamp: 4:00 - 5:30 pm
Alpine: 6:00 - 7:30 pm
Schedule Options
One class per week: $139 per month
Two classes per week: $179 per month
Want to try a free trial?
If you're interested in a free trial to find out if your young climber is interested in joining, please sign up below.
If you have questions, please reach out to us at programs@whetstoneclimbing.com.
Other Fun Stuff for the Kiddos!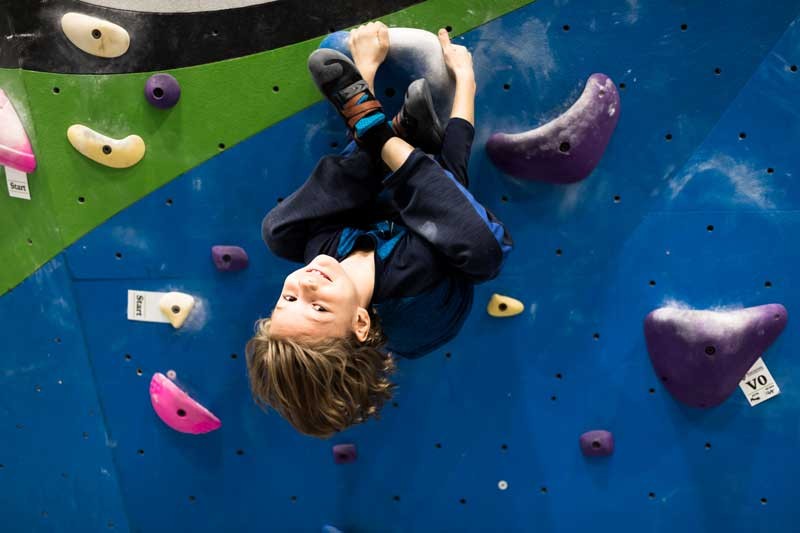 Birthday Parties
Give your child a birthday they won't forget at Whetstone. Our skilled instructors will give you and your guests an experience to remember.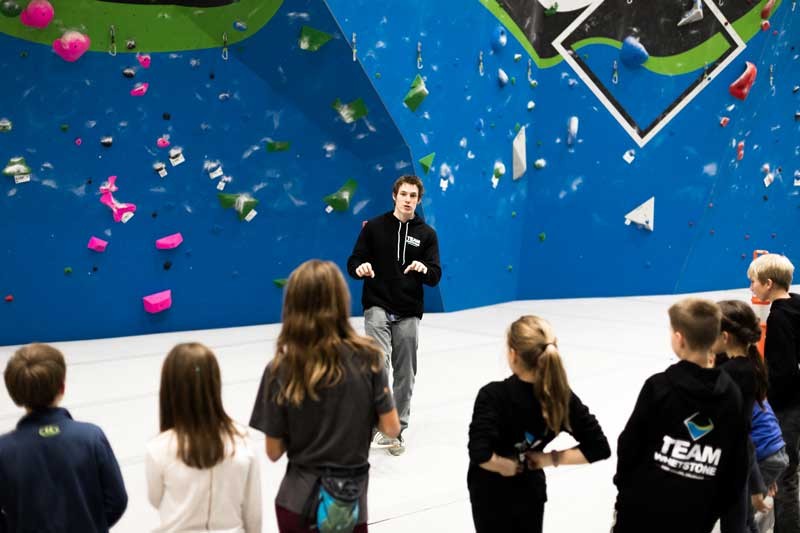 Youth Camps
Kids will learn new climbing techniques, enjoy climbing related games, and make new friends!