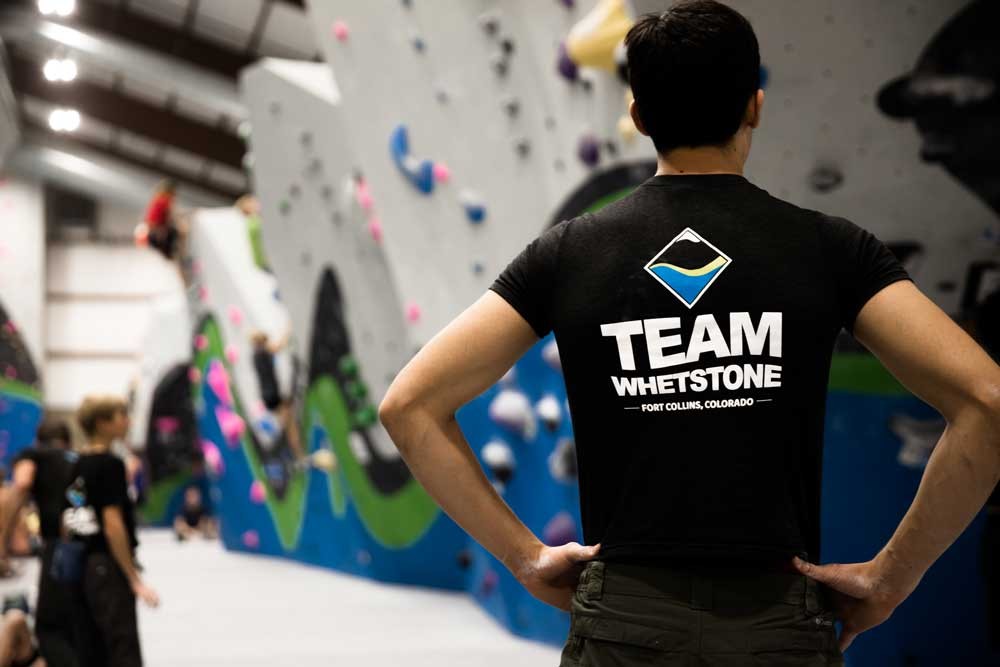 Building Lifelong Climbers
Team Whetstone, our competitive national climbing team, builds on the training environment of our Club Teams with the addition of competition and mental strategies. Their training incorporates curriculum geared towards maximizing performance both physically and mentally.
The mission of Team Whetstone is to provide athletes the opportunity to experience the rewarding moments when hard work and commitment are matched with accomplishment and success. Our competition team members represent Whetstone in local, regional, and national climbing competitions hosted by USA Climbing.
Athletes range from 8-18 years old are required to practice at least twice a week.
Tryouts are required and are held twice a year at the change of each climbing season (August and January)
Contact programs@whetstoneclimbing.com for more information.
Training Team
The Training Team is designed for climbers who are seeking a more challenging training environment. This team promotes a rigorous physical and mental routine, focused on goal setting, advanced movement, and climbing specific strength training.
They are strongly encouraged to compete in USA Climbing competitions but are not required to.
Competition Team
The Comp Team is designed for athletes who want to take their climbing to the next level in the USA Climbing Youth Competition series. These athletes follow a rigorous training schedule and focus on advance techniques and competition performance.
Additional opportunities include guest coaching, outdoor trips and personalized training.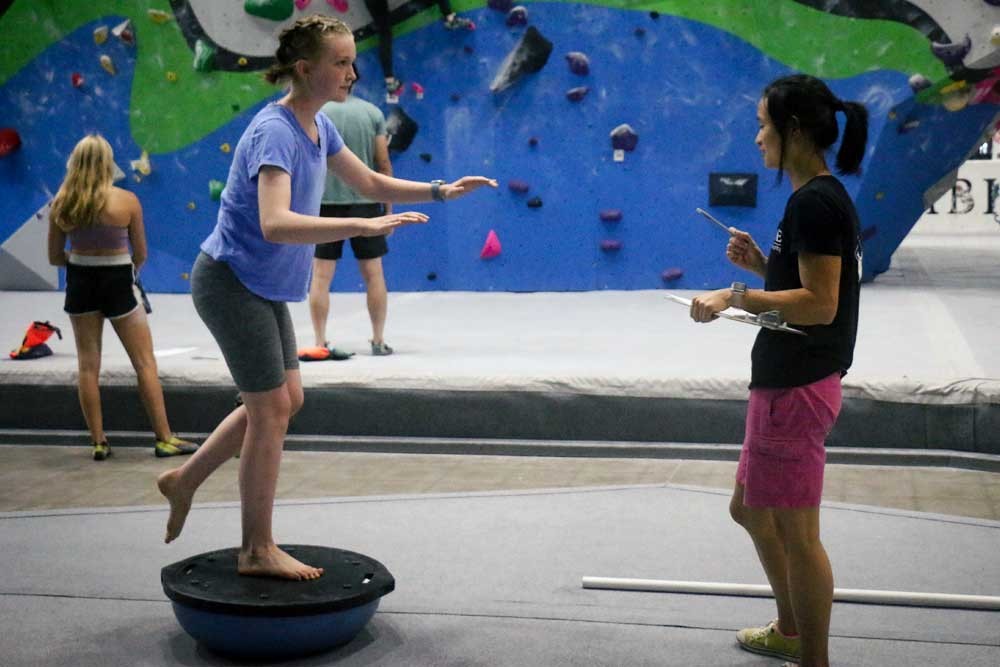 We are following the redpoint style format for this tryout. You will have two hours to complete your hardest climbs. It will be flash format for ropes and modified redpoint for boulders.
Prerequisites:
You have successfully passed all your belay tests with the front desk
You are climbing in the 5.11 and V3/4 range
You are motivated to improve, try hard and push yourself!
For more information, email programs@whetstoneclimbing.com
Practice Schedule
Monday:
C/D: 4:00 - 6:00 pm
A/B/Junior: 5:30 - 8:00 pm
Wednesday:
C/D: 4:00 - 6:00 pm
A/B/Junior: 5:30 - 8:00 pm
Thursday:
A/B/C/D/Junior 5:00 - 8:00 pm
Cost
2 practices/week:
3 practices/week:
What's Included:
Access to Family Membership plan
Free belay class for parents
Gear included
Discounts on retail (excluding food and drink)