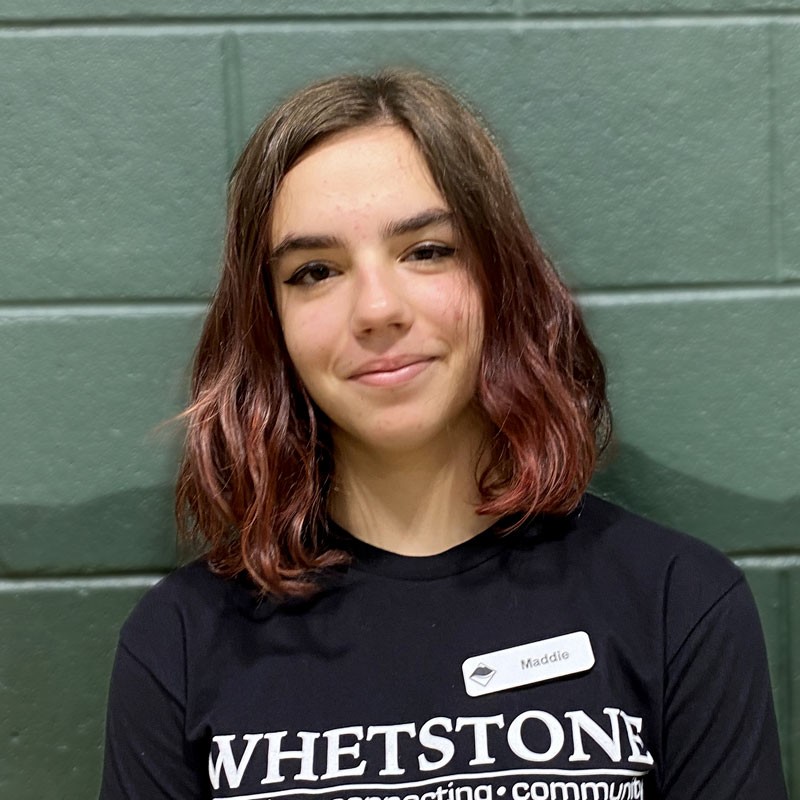 Maddie Blake
Youth Coach
Who are you? Where are you from? What do you do in the gym?
I'm Maddie, and I am a student at Rocky Mountain High School, going to be a senior very soon. I am born and raised in Colorado and am incredibly lucky to grow up in a state like this. In the gym, I work birthday parties and am a camp counselor for summers and day camps.
When not a Whetstone, where might we find you?
When I am not at whetstone you can find me at a local coffee shop, or the closest plant nursery, as I love to take care of my many plant friends.
What are you most stoked about these days?
Volunteering at the Little Thompson Observatory, to pursue my dream job in space sciences.
Have any projects? Climbing or Non-Climbing?
Gaining as much space experience as possible, as well as expanding my already large plant collection.
How did you get involved with the gym?
I got involved with the gym right about when it opened, visiting often with a founding member. Later, I applied to work there and have been part of the team ever since!
Best thing about FoCo / NoCo
The best thing about foco is all the awesome people who make everything happen and create a really safe and accepting environment.
What's a low-key flex you can boast about?
my 28-strong plant collection, that I've been building for quite some time
Favorite spot to recreate in.
My favorite spot to hangout is the mugs cafe in old town, the vibes are so cool there!
How does climbing foster community?
Climbing fosters community because it provides a space for people to share a common interest, and work together to solve a problem on the wall.
What has climbing taught you?
Climbing has taught me to be ok with failing. Some things in life are really hard, and it's okay to not be successful on your first try.
Climbing in five words... Go!
Passionate, Patient, Strong, Challenging, and Freeing.
Favorite climbing style?
My favorite climbing style is dynamic, since I am a little shorter and it is sometimes tricky to reach the holds far away, I incorporate a lot of dynos and jumps.