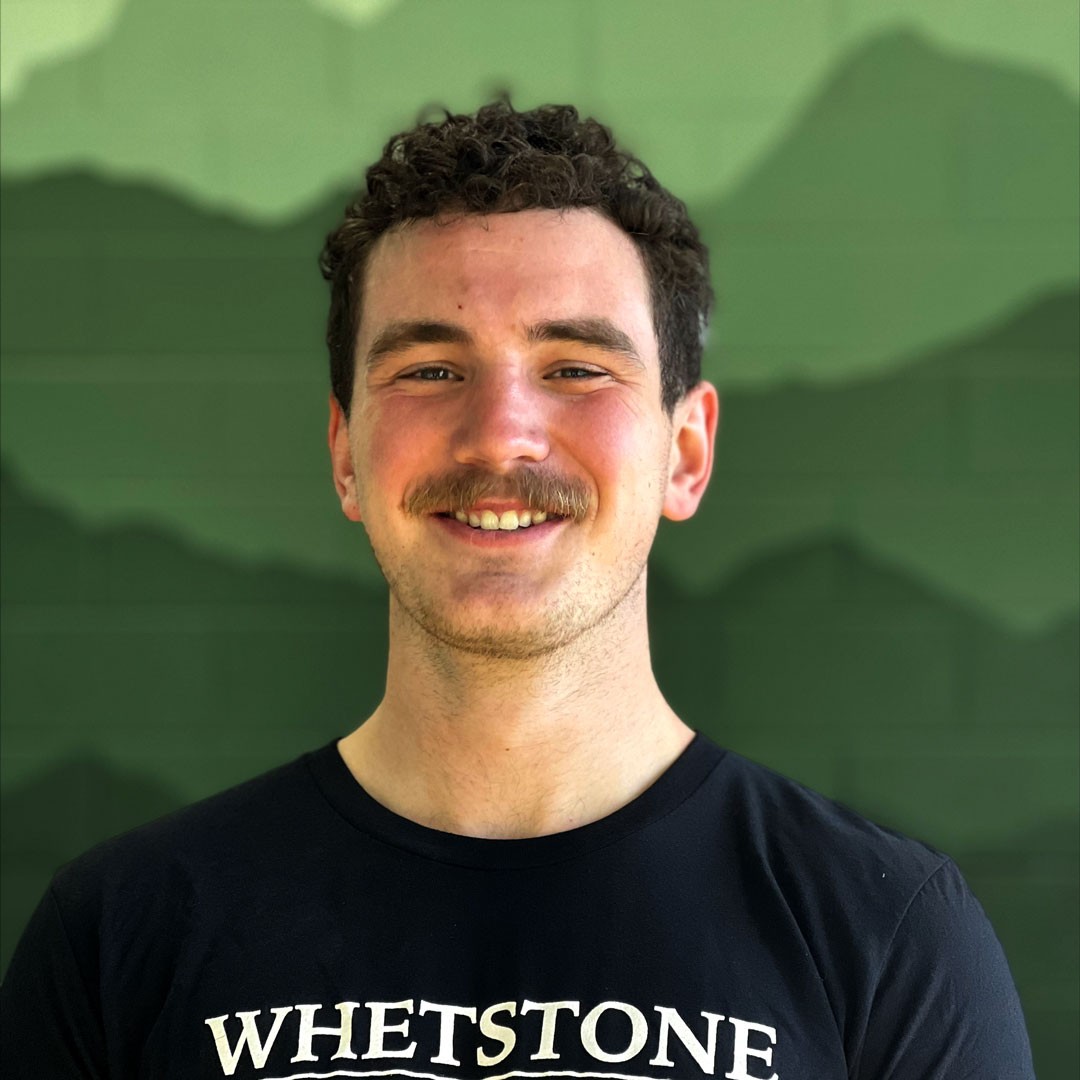 Luke Rankin
Front Desk
Who are you? Where are you from? What do you do in the gym?
Hello! My name is Luke Rankin, I was born and raised in here in Fort Collins. I'm one of the friendly faces found behind the front desk!
When not a Whetstone, where might we find you?
Outside of work, I am most likely in my EMS class, or studying for it.
Favorite non-climbing activity?
I get extraordinarily, over the moon excited for bluegrass concerts and snowboarding.
What are you most stoked about these days?
I am currently counting down the days until the snowboarding season gets going
Have any projects? Climbing or Non-Climbing?
I'm consistently working on staying in better touch with friends and family. I am so bad at it…
How did you get involved with the gym?
Before I moved back to FoCo, I would always climb at Whetstone when I was back to visit. When I moved back, I wanted to surround myself with good people and an awesome community, so naturally I applied to Whetstone
Best thing about FoCo / NoCo
How close it is to Vedauwoo
What's a low-key flex you can boast about?
I have NEVER broken a bone
Favorite spot to recreate in.
Bears Ears National Monument, Utah
How does climbing foster community?
Climbing is super rad because it doesn't discriminate! Anyone with a passion for movement and rocks can connect, collaborate and grow together.
What has climbing taught you?
Humility
Climbing in five words... Go!
Ring-lock, hand jam, Offwidth
Favorite climbing style?
Crack