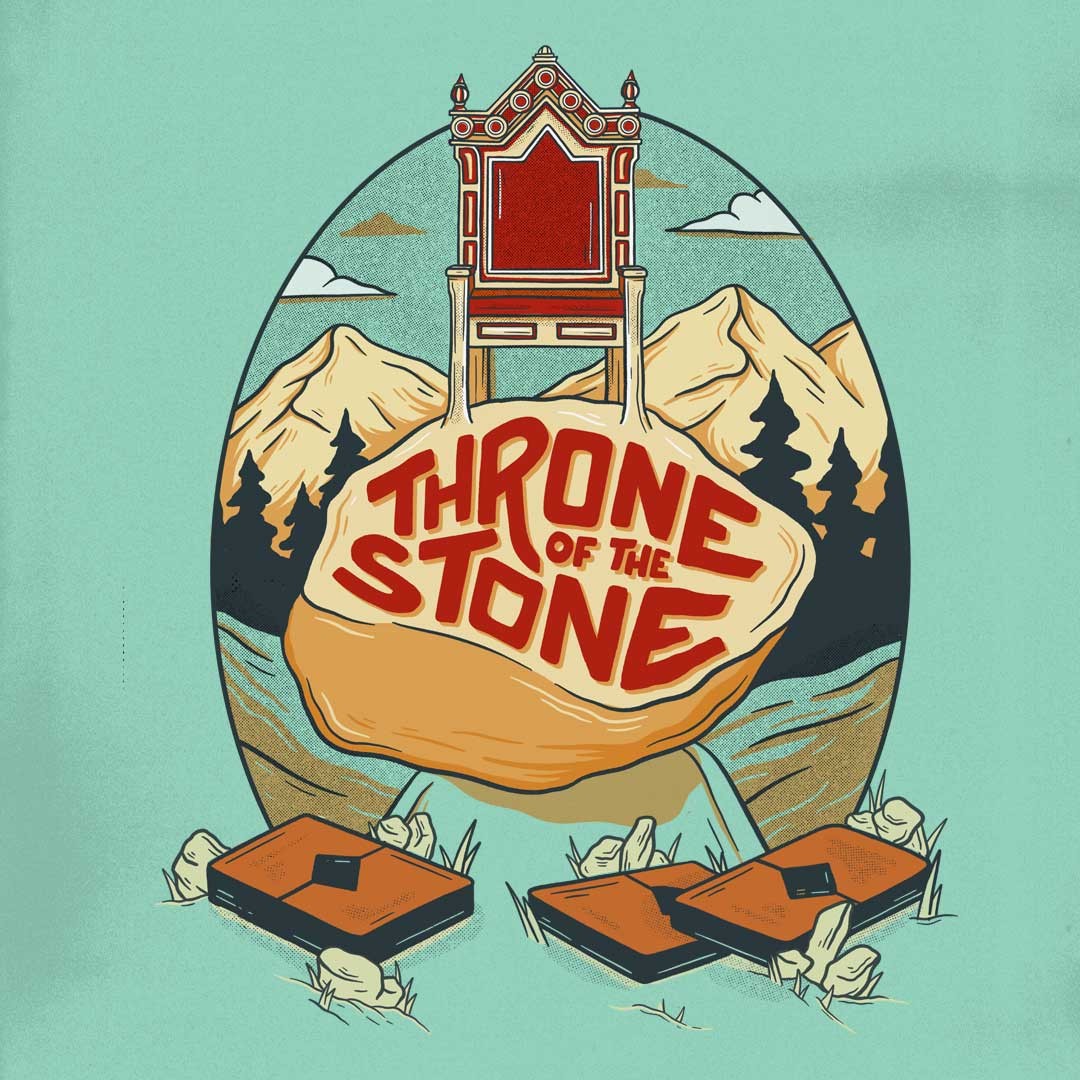 Throne Of The Stone 2022
September 24, 2022 5pm
Your favorite fun and friendly community comp is back! Throne Of The Stone is all about building community through competition. We'll have 20 routes and 20 boulders. Climb your arms off, rack up as many points as you can, and claim your throne! There will be routes and boulders for all ages and abilities and every competitor gets a free raffle ticket and a drink on the house! We'll have tasty food, rockin' tunes, and at the end of the night, we raffle off tons of prizes, so everyone gets in on the action. Sign up today!
Competition Schedule
5PM: Pre-registration begins / belay safety check or lead test
5:45PM: Pre-registration ends
6PM: Rules meeting with the setters
6:10PM: Competition begin
9:10PM: Competition ends
Enjoy food and drink at The Bivy and get your tickets ready for the raffle!
Categories
Youth 1, age (8- 13)
Adults: age (14- 39)
Master: age (40 +)
Registration Prices
Members: $25
Non Members: $35
Youth 12 and under: $15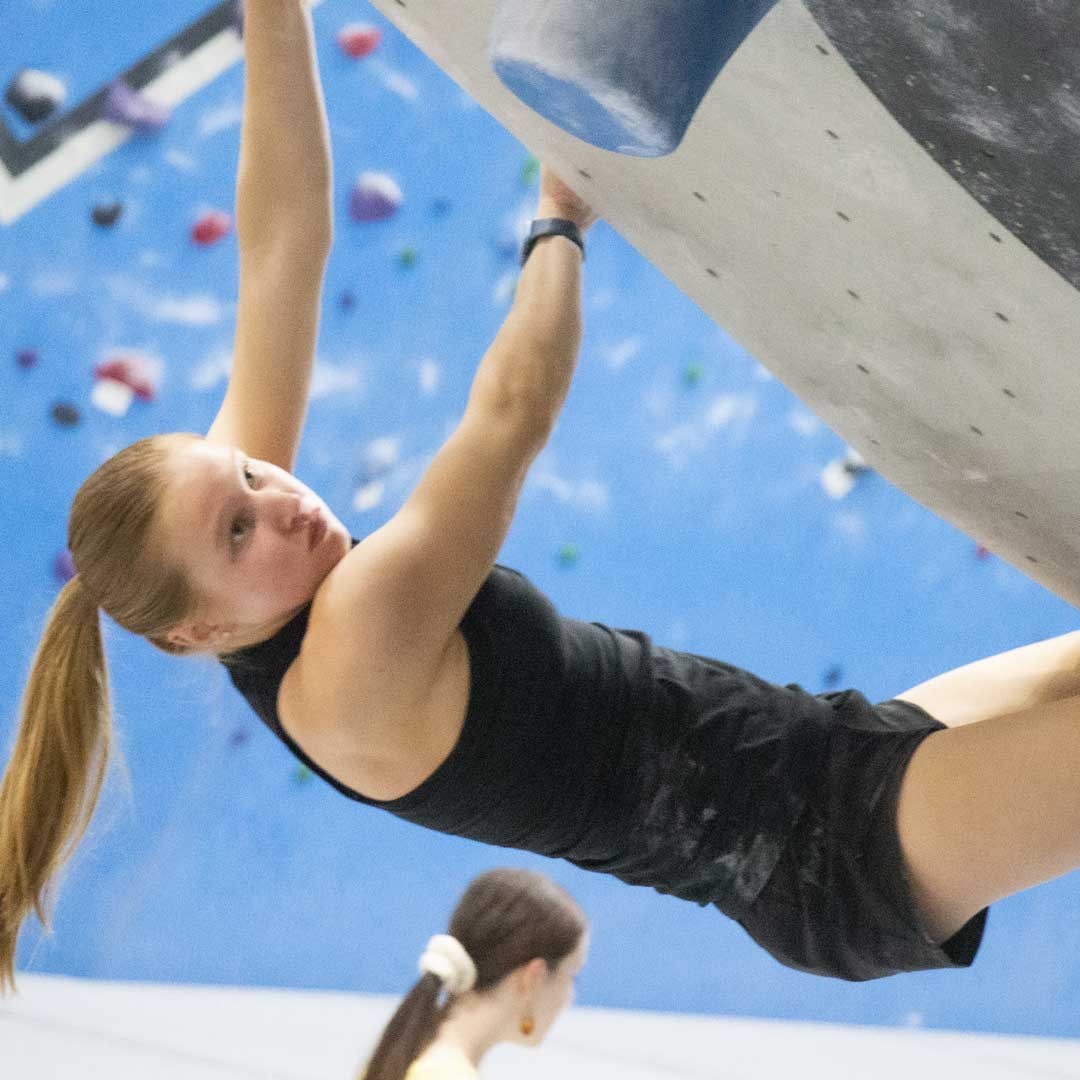 Queen
Samantha MacKay: 7,020 points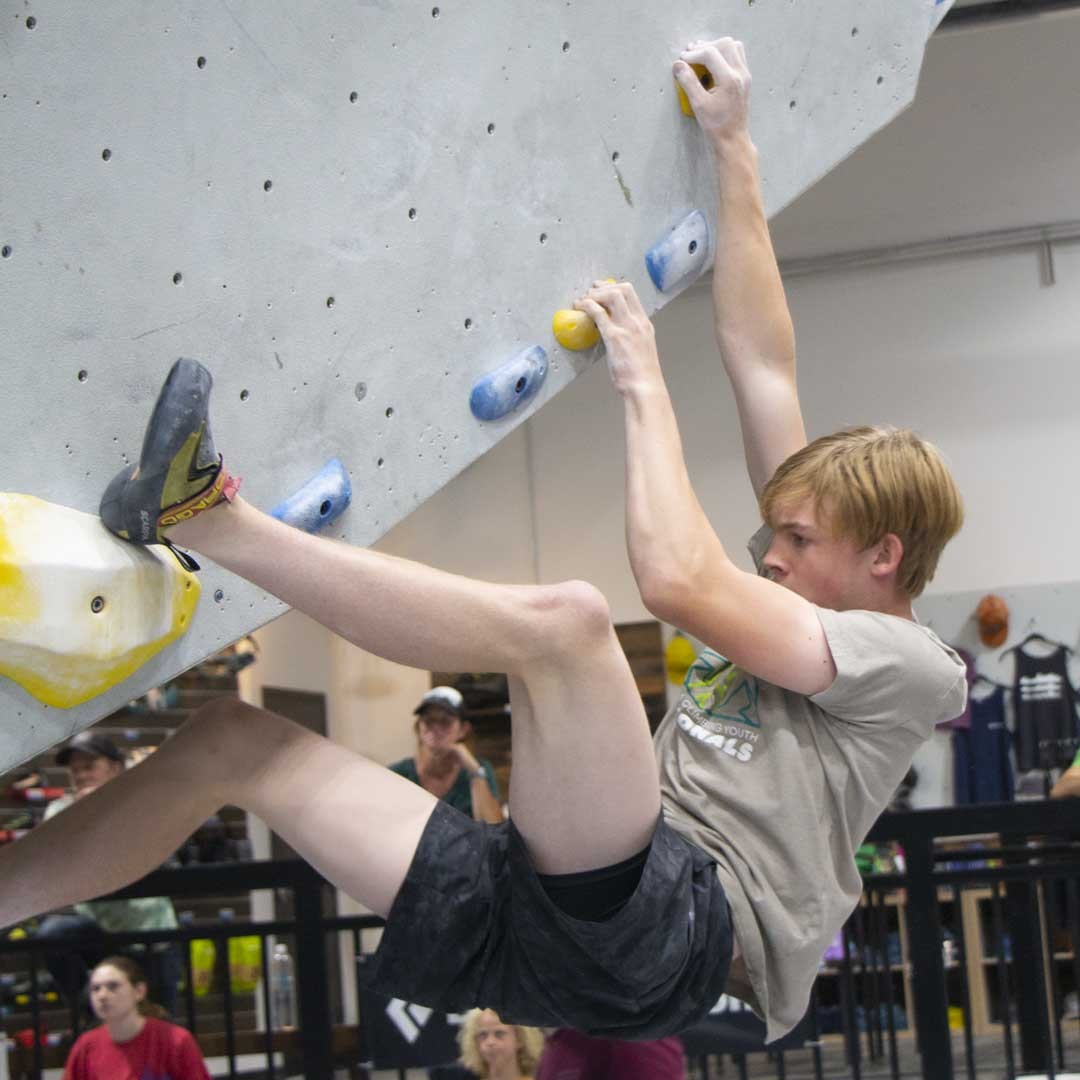 King
Malachi Donahoe: 8,620 points
Youth | Female Results
Amelie Crum: 5,520
Kathryn Buol: 4,940
Tori Gilger: 3,530
Frieda Ebel: 3,440
Nora Ebel: 3,150
Drisana Saldivia: 3,030
Julia Cubbage: 2,730
London Clark: 2,510
Avery Foose: 2,030
Elena Gibson: 1,830
Elise Thibault: 1,550
Liana Kurahashi: 1,450
Evie Meuret: 1,430
Alice Cubbage: 1,040
Youth | Male Results
Reed Gschwendtner: 6,820
Gregory Jones: 4,710
Maxwell Clark: 4,640
Shaw Zimmerman: 3,430
Harvey Haycock: 2,830
Bohdan Keen: 2,640
Jackson Gibson: 1,540
Adult | Female Results
Samantha MacKay: 7,020
Brooke Busey: 6,140
Traci Hagedorn: 5,510
Madison Morales: 5,450
Morgan Miller: 5,250
Callie Stephenson: 4,650
Miranda Villavicencio: 3,550
Lauren Davis: 3,540
Emma Ball: 3,250
Jackie Edinger: 3,150
Emily Fuller: 3,150
Abby Phillips: 2,930
Alyssa Gibson: 2,540
Camille Mavis: 2,240
Adult | Male Results
Malachi Donahoe: 8,620
Bryce Mikel: 8,330
Carter Watsabaugh: 7,600
Paulo De Souza: 6,840
Carter Schmidt: 6,830
Daniel Sullivan: 6,240
Chad Chapin: 6,210
Cooper Zamora: 6,140
Raymond Soto: 6,040
Cameron Gibson: 6,000
Kel Cenga: 5,620
Noble DJ: 5,540
Chase Engle: 5,520
Ryan Hunt: 5,500
Isaac Tessler: 5,050
Garrett Smetana: 5,050
Korbin Rausch: 5,040
Liam Gensel: 5,030
Kirby Federocko: 4,850
Nicolo Cammarano: 4,650
Logan Hoile: 4,540
Nathan Fisher: 4,250
David Thomas: 3,550
Morgan Wells: 3,550
Evan Mcmanigal: 3,450
Asepha Shaeffer: 3,450
Parker Phillips: 3,140
Luke Flynn: 2,950
Kyle McKell: 2,550
Taran Mcpherson: 2,540
Trent Mailman: 2,540
Mason Good: 2,240
Jake Dilliott: 1,440
Masters Female Results
Patti Zamora: 3,240
Jennifer Ebel: 2,550
Lisa Ketner: 2,110
Beth Cubbage: 1,750
Masters | Male Results
Joe Marcotte: 6,020
Jeffrey Chow: 5,410
Peter Kurahashi: 5,050
Curt Ketner: 3,510
Jordan Rogers: 3,240
Daniel Cubbage: 3,210
Greg Ebel: 3,150