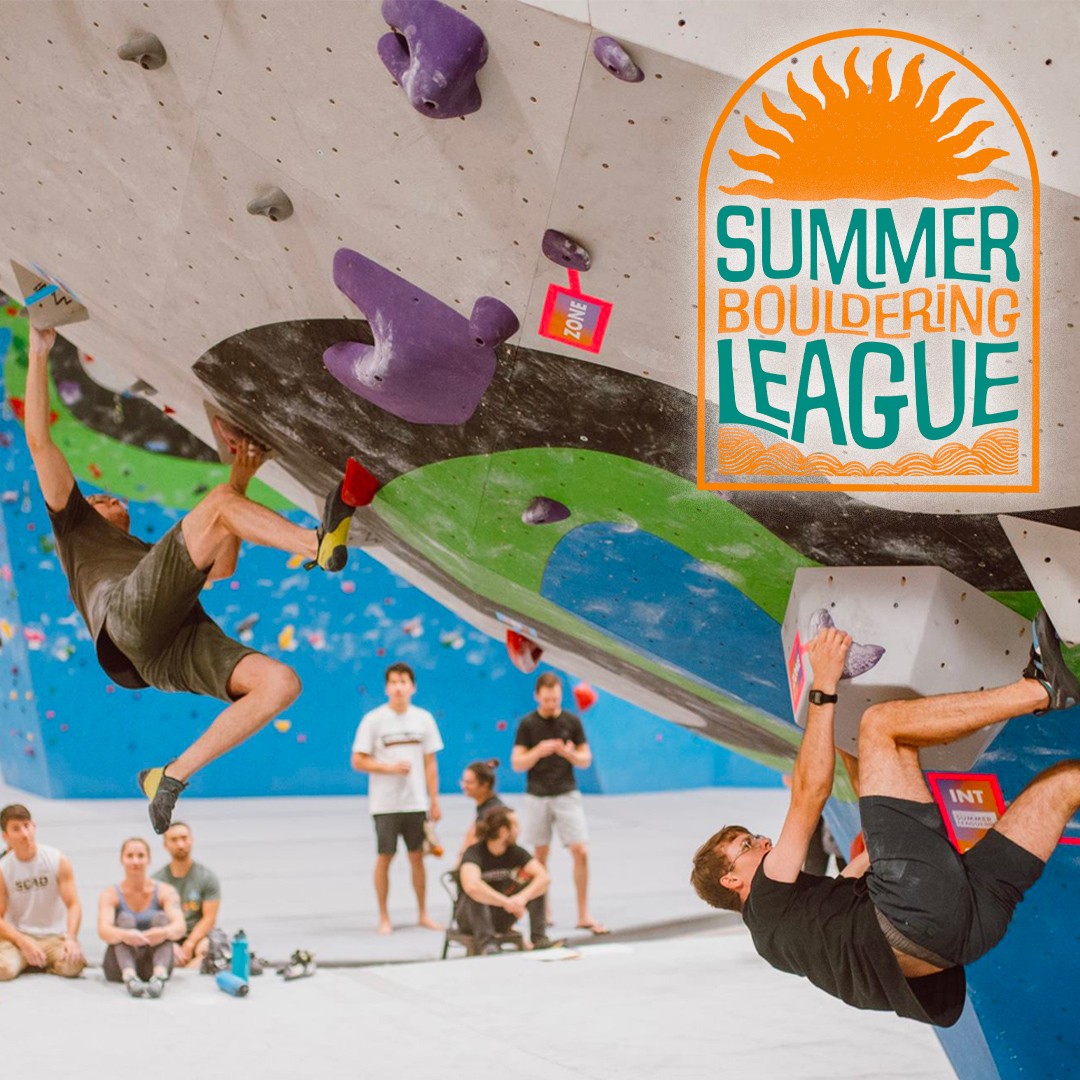 Summer Bouldering League 2023
July 26, 2023 - August 23, 2023
Our Summer Bouldering League is back and better than ever! This league is all about fun, climbing, and community with a healthy dose of competition!
Climbers 16 and older of all abilities are invited to get in on the action. Competition isn't for you, you say? We disagree. New for this year: league scoring is based on a relative grade limit for each climber so you can score as many points for climbing V2 as you can for V10.
How does it work? Each week, you'll attempt the fresh set, log your sends, and rack up points for your team. The top 5 boulders you complete will make up your score. New for this year: We're ditching the paper score sheets for the KAYA mobile app to make keeping score easier and allow anyone who can't make it on Wednesdays to log sends whenever they come in for their session (more on that below).
When is the League?
Week 1: July 26
Week 2: August 2
Week 3: August 9
Week 4: August 16
Finals & After Party: August 23
New League boulders will premier once a week. League members will get first access to the League boulders each Wednesday from 6:00 pm - 9:00 pm during live competition. We're also throwing down some fun challenges during the weekly league night where you can earn points for bringing the energy and stoke. New for this year: If you can't make the League nights, don't sweat it! You'll have 7 days to continue trying the League boulders at your convenience. However, you must be present at the week 5 finals to compete. We're handing out awards and prizes during the after party and sends logged after August 23 will not be counted.
On August 23rd, we're throwing an after party with food, drinks, and the awards ceremony. The winners will get awesome prizes, fame, glory, and bragging rights until the next League! We'll also give out awards for the most stoke points earned throughout the competition.
How are teams decided? New for this year, create your own teams! Collect your crew and create a team of up to 3 climbers. You can also join us as a free agent and we'll help you find a team during the first week of competition.
How does the new scoring work? When you register in the KAYA app, you'll be asked for your current max V-grade (the highest grade you can regularly complete in a single climbing session). Your points are then derived from that baseline.
Example: If you sign up as a V3 climber and you climb a V3, you receive 100 points. If you climb a V2, you receive 90 points. if you climb V4, you receive 110 points.
With this Relative Scoring System, any climber who climbs a boulder that is the same grade as their Max V-Grade will receive 100 points. This allows climbers of all abilities to earn points in equal measure for their team and helps us create a league where everyone can get in on the fun and be rewarded by showing up and trying hard. Our table only goes to two grades above your current Max V-Grade to discourage sandbagging. If you get stronger during the competition, (and we hope you do!) just email jeremiah@whetstoneclimbing.com or find him at the beginning of any league session to update your Max V-Grade.
How do I sign up?
Sign up below or at the front desk. Don't forget to let us know your shirt size!
Download the KAYA app and set up your account.
Follow Whetstone Climbing in the app.
Sign up for Whetstone Summer Bouldering League using the link in the signup confirmation email.
You'll be asked to create a team or join a team if a teammate has already signed up and created the team. If you don't have a team, you can sign up as a free agent and we'll find a team for you!
Registration Details
$39 for Members (EFT, Annual Prepaid, and Summer Pass holders)
$69 for Non-members
League registration closes 7/26 (the first night of competition)
All participants get a Summer Bouldering League t-shirt or tank top!
Scroll left & right to see full scoring.
Max
V-Grade
V0
Climbed
V1
Climbed
V2
Climbed
V3
Climbed
V4
Climbed
V5
Climbed
V6
Climbed
V7
Climbed
V8
Climbed
V9
Climbed
V1
80
pts
100
pts
110
pts
V2
60
pts
80
pts
100
pts
110
pts
V3
40
pts
60
pts
80
pts
100
pts
110
pts
V4
20
pts
40
pts
60
pts
80
pts
100
pts
110
pts
V5
20
pts
40
pts
60
pts
80
pts
100
pts
110
pts
V6
20
pts
40
pts
60
pts
80
pts
100
pts
110
pts
V7
20
pts
40
pts
60
pts
80
pts
100
pts
110
pts
V8
20
pts
40
pts
60
pts
80
pts
100
pts
110
pts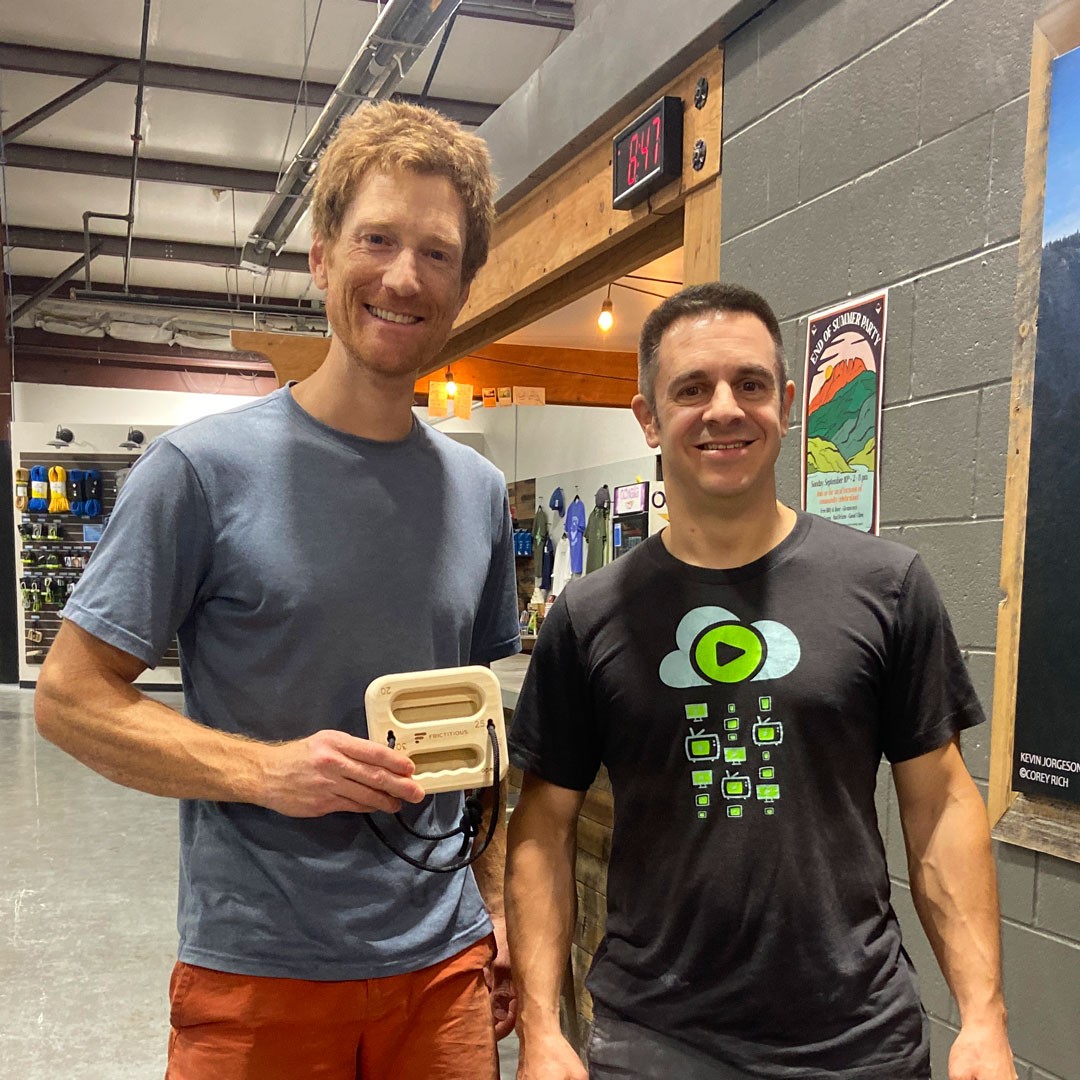 1. The Cobblestones
Adam Scheer
Ron Propri
Grace Scheer
6060 points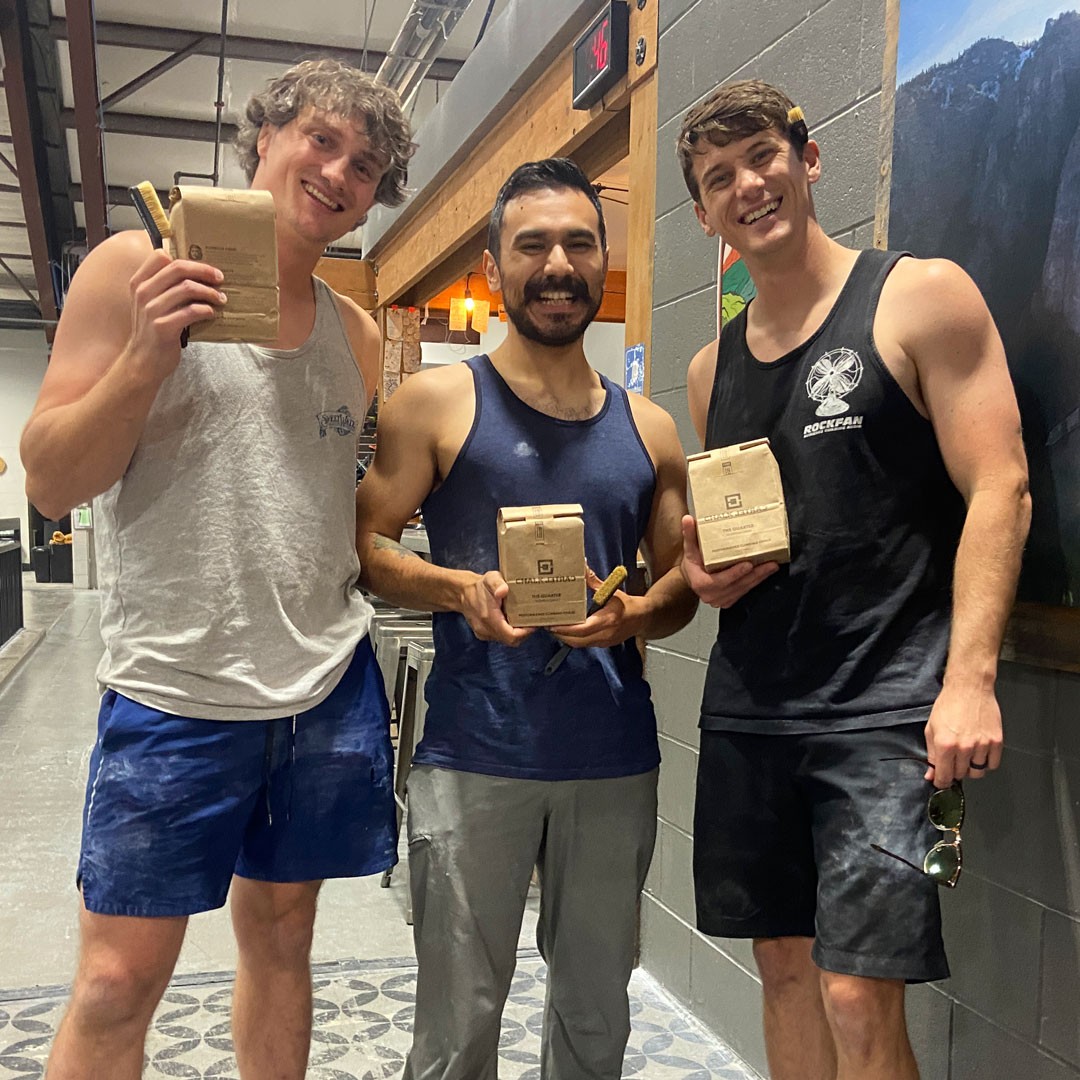 2. Big Flapper
Zach Smith
Jesus Urzua
Jeremy Smith
5980 points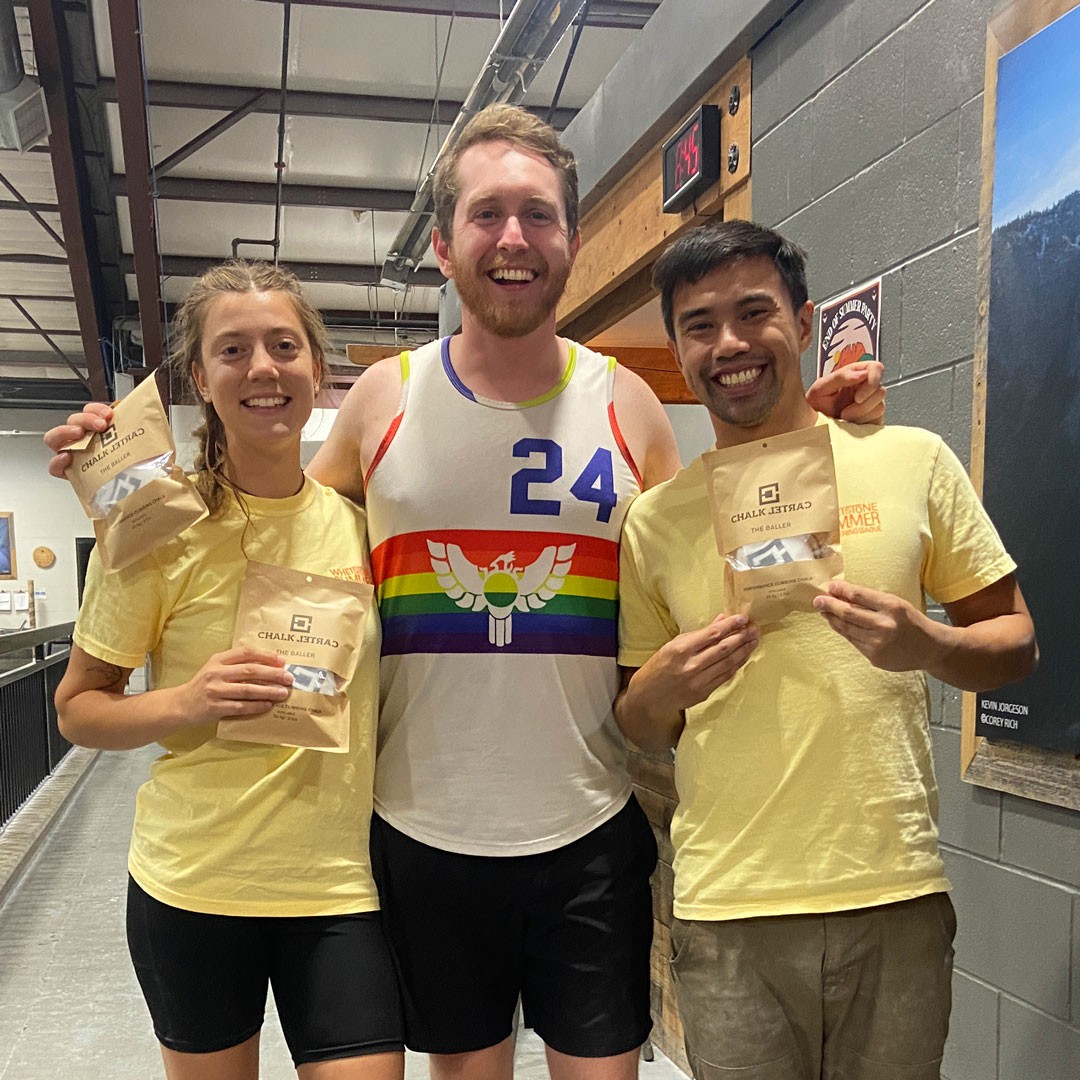 3. The Dyno Diggers
Camille Mavis
James Larson
Marc Gavino
5970 points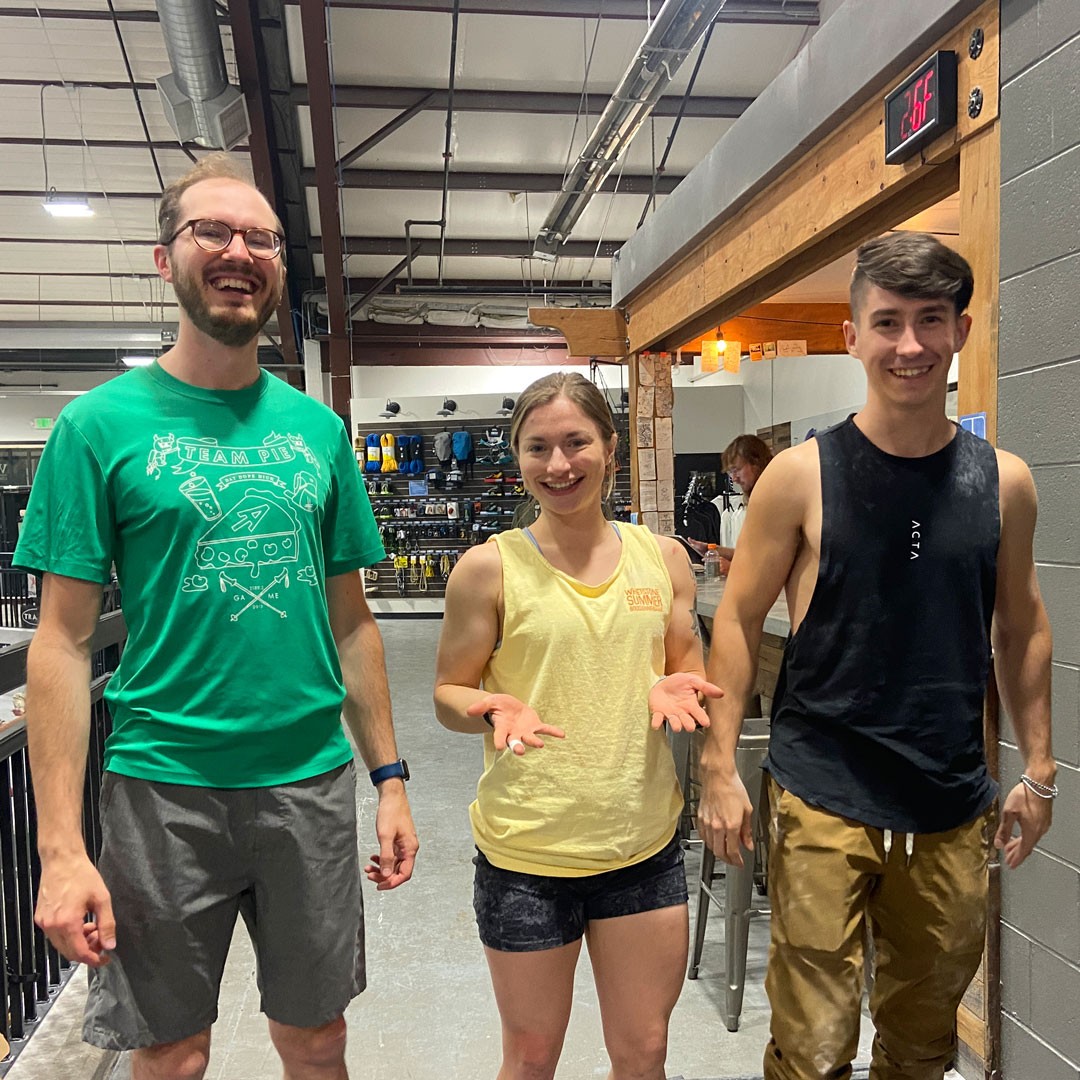 4. Vertical Trip
Nate Smith
Malia Heron
Tim Heron
5810 points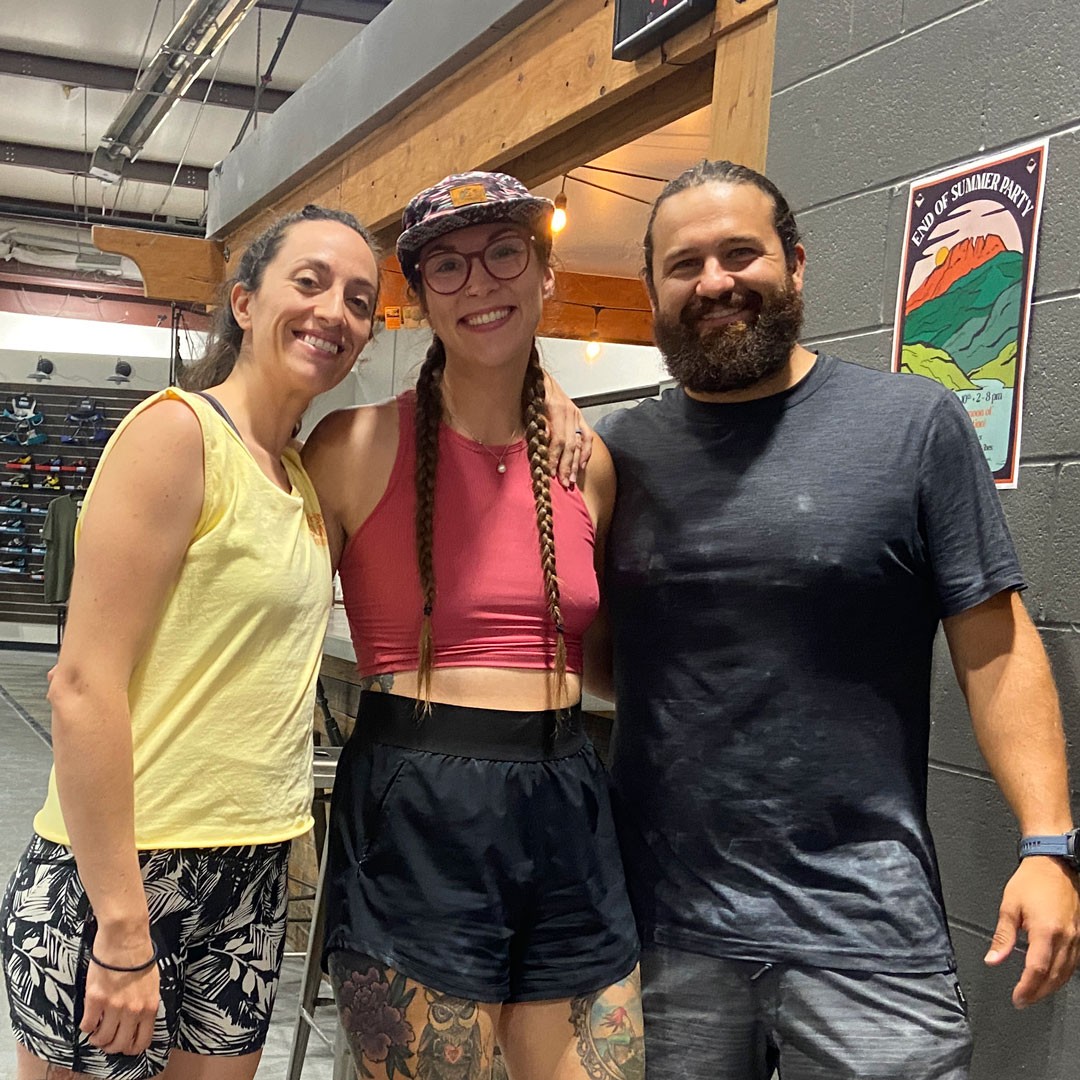 5. Bros V4 Hoes
Madison
Caitlyn Mudroch
Tony Pierdzioch
5610 points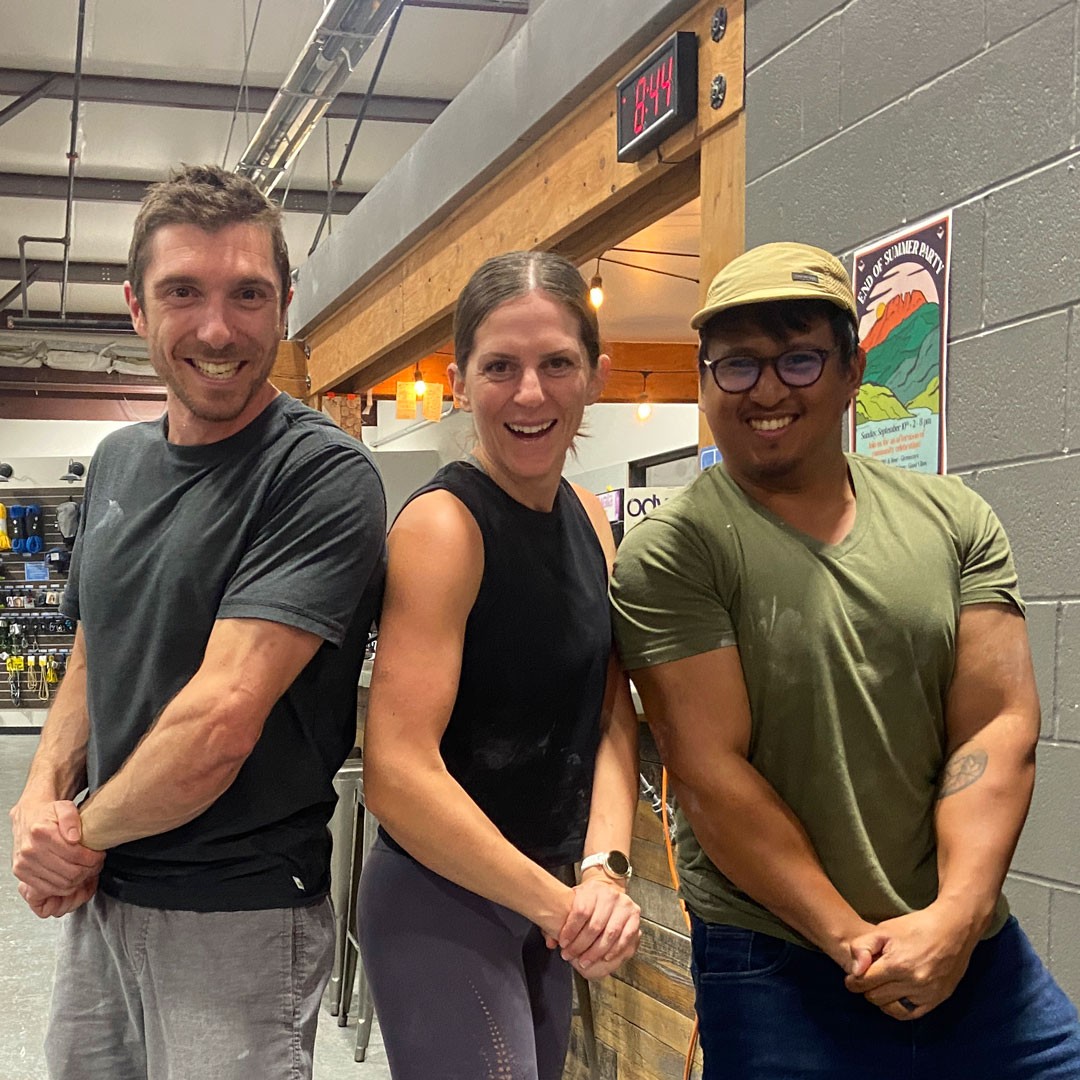 6. Gnarnivores!!!
Richard DeMarco
Faye DeMarco
Jon Windmiller
5570 points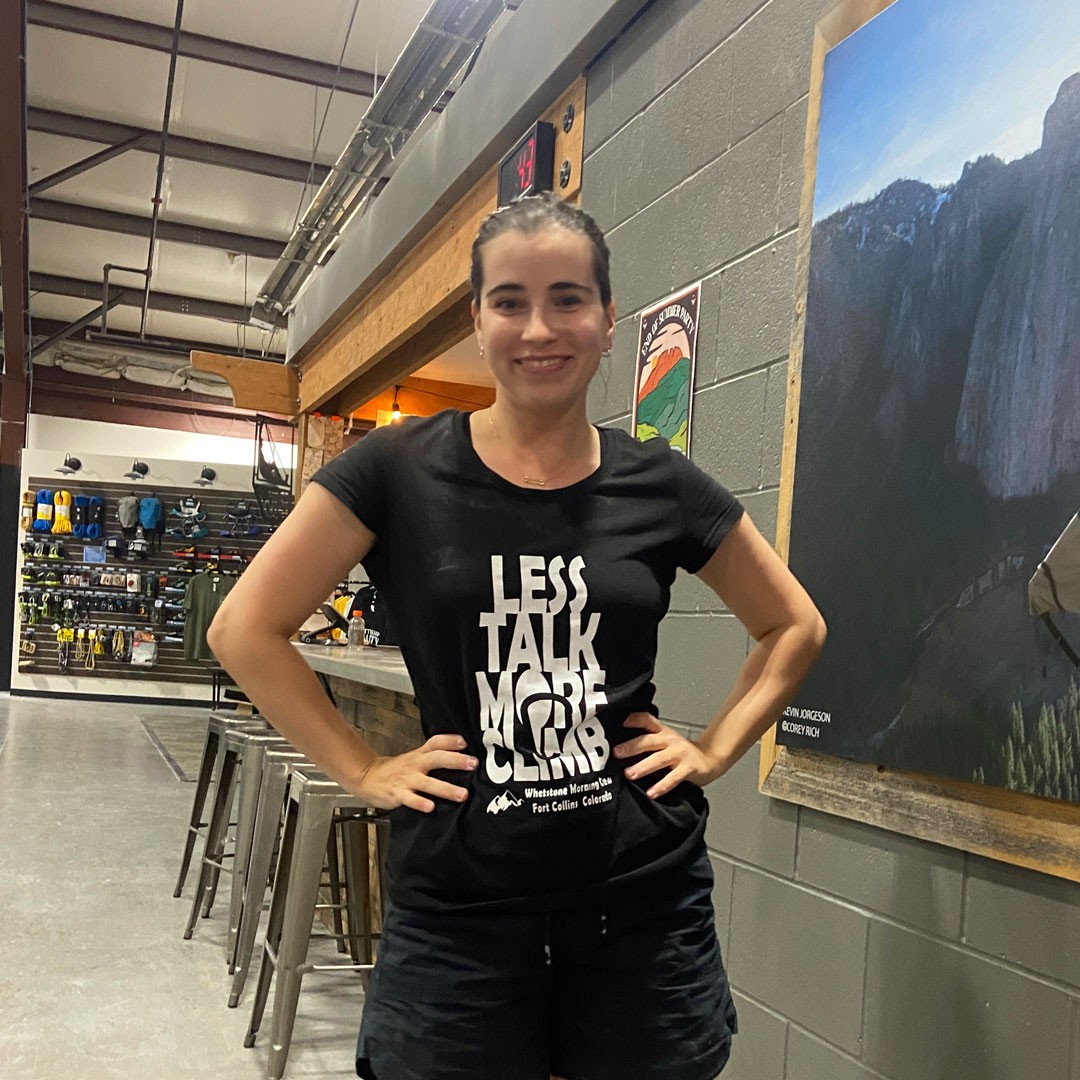 7. Party Like A Chalk Star
Irina Sergeeva
Mike Orth
Brian Brooks
5310 points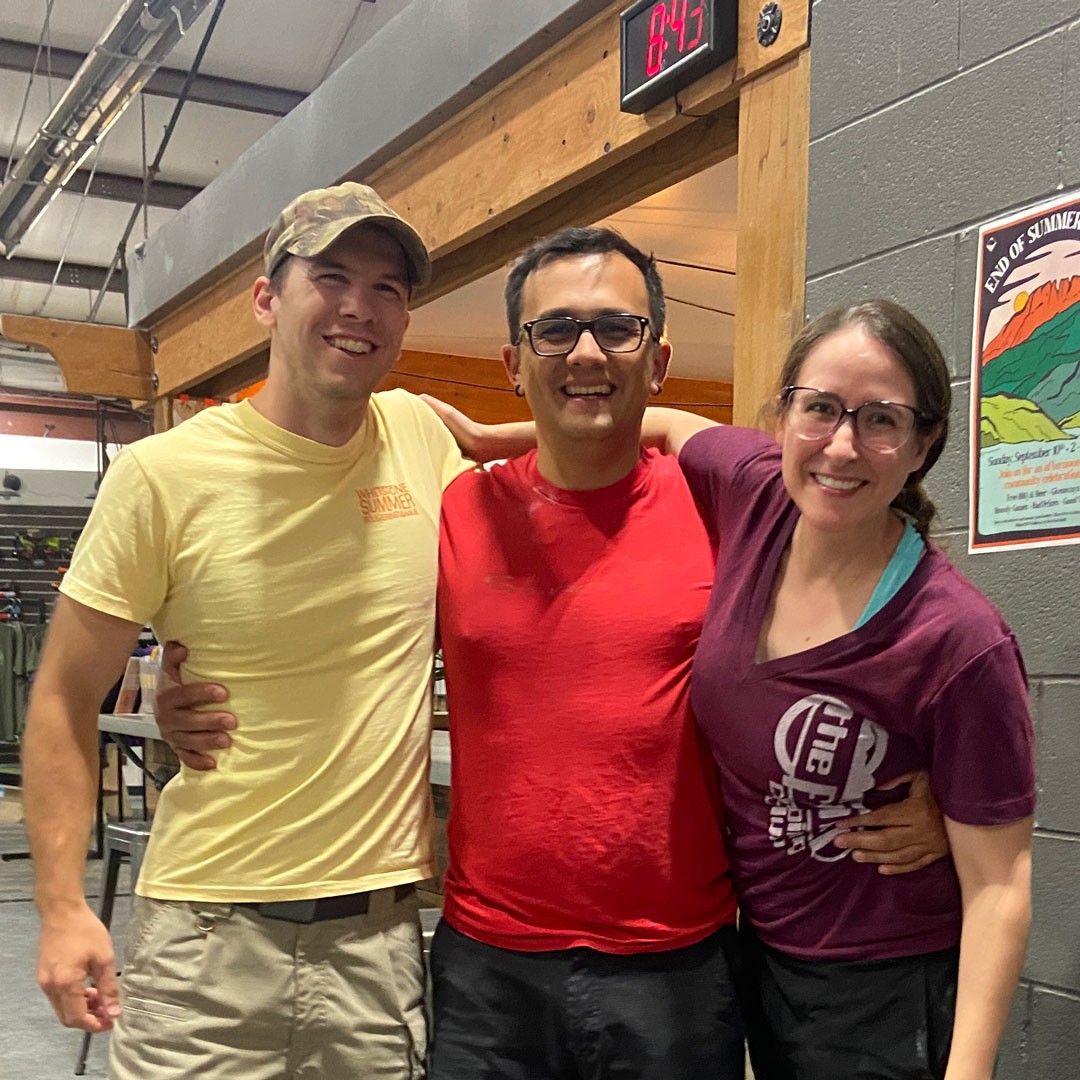 8. Not That Kind Of Doctor
Lex Bally
Ray Soto
Sarah Apple
5260 points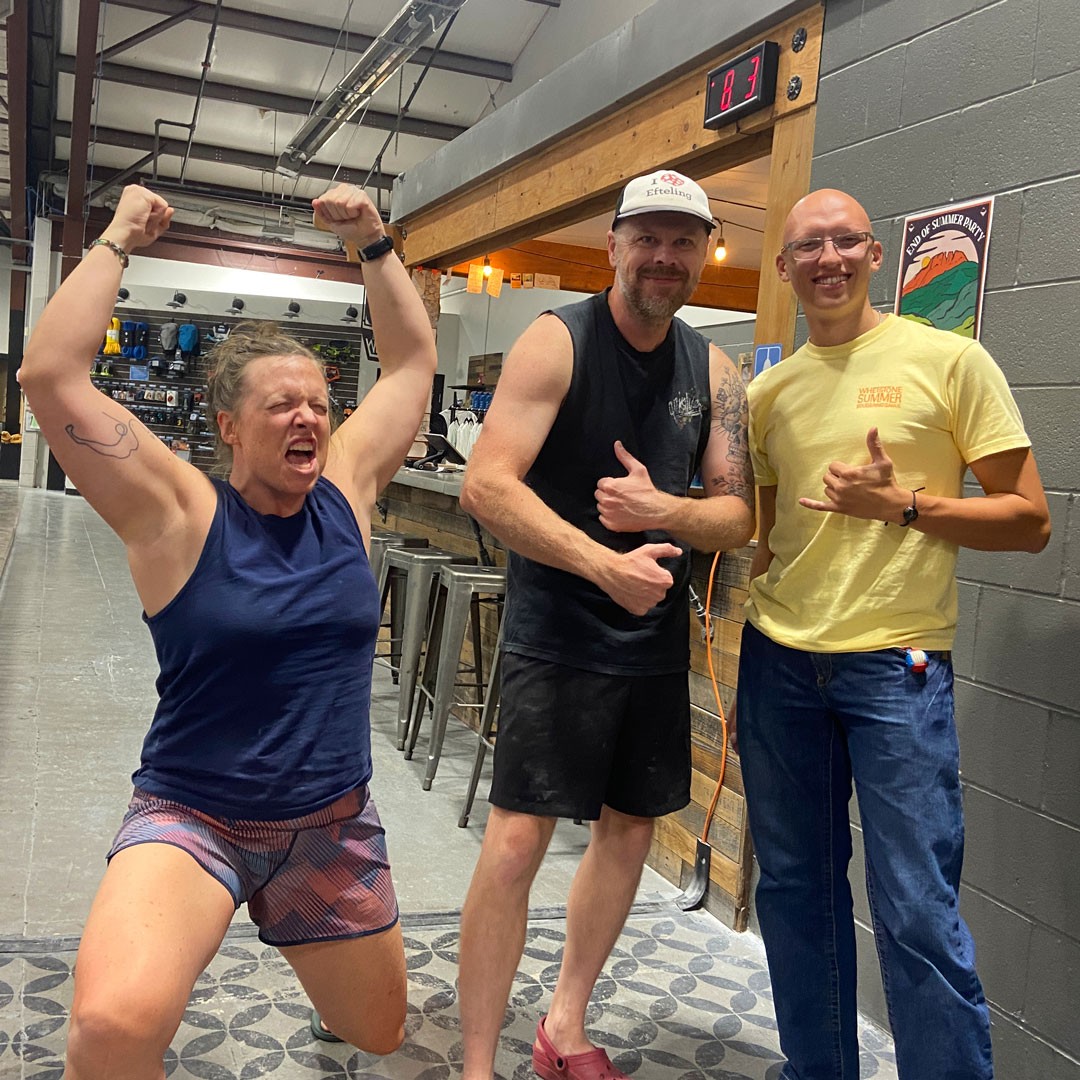 9. Nightcrawlers
Melissa Murray
Jonathan Hale
Logan McGrew
5160 points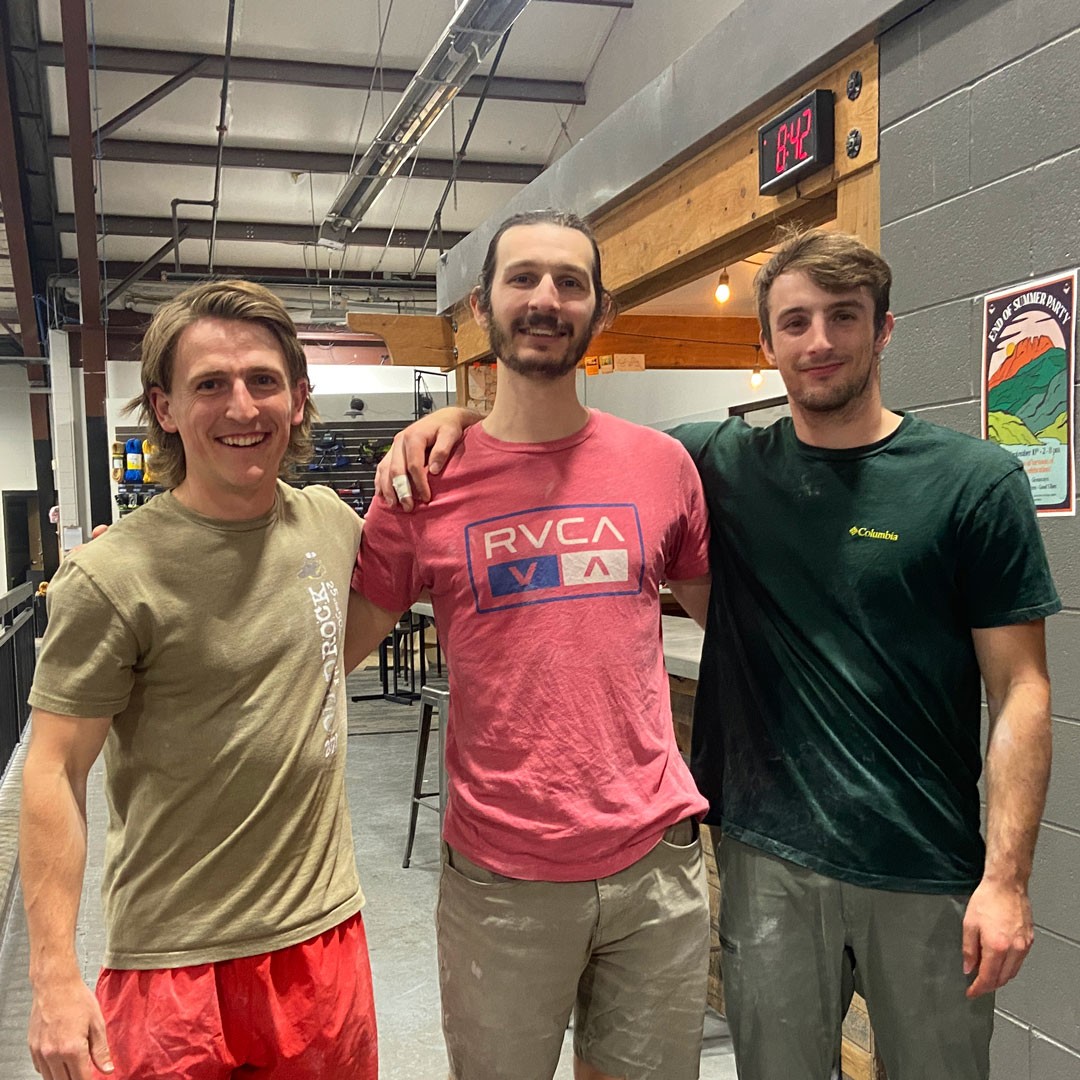 10. Punting Matters
Tyler Kaley
Jacob MacDonald
Jordan Basile
5120 points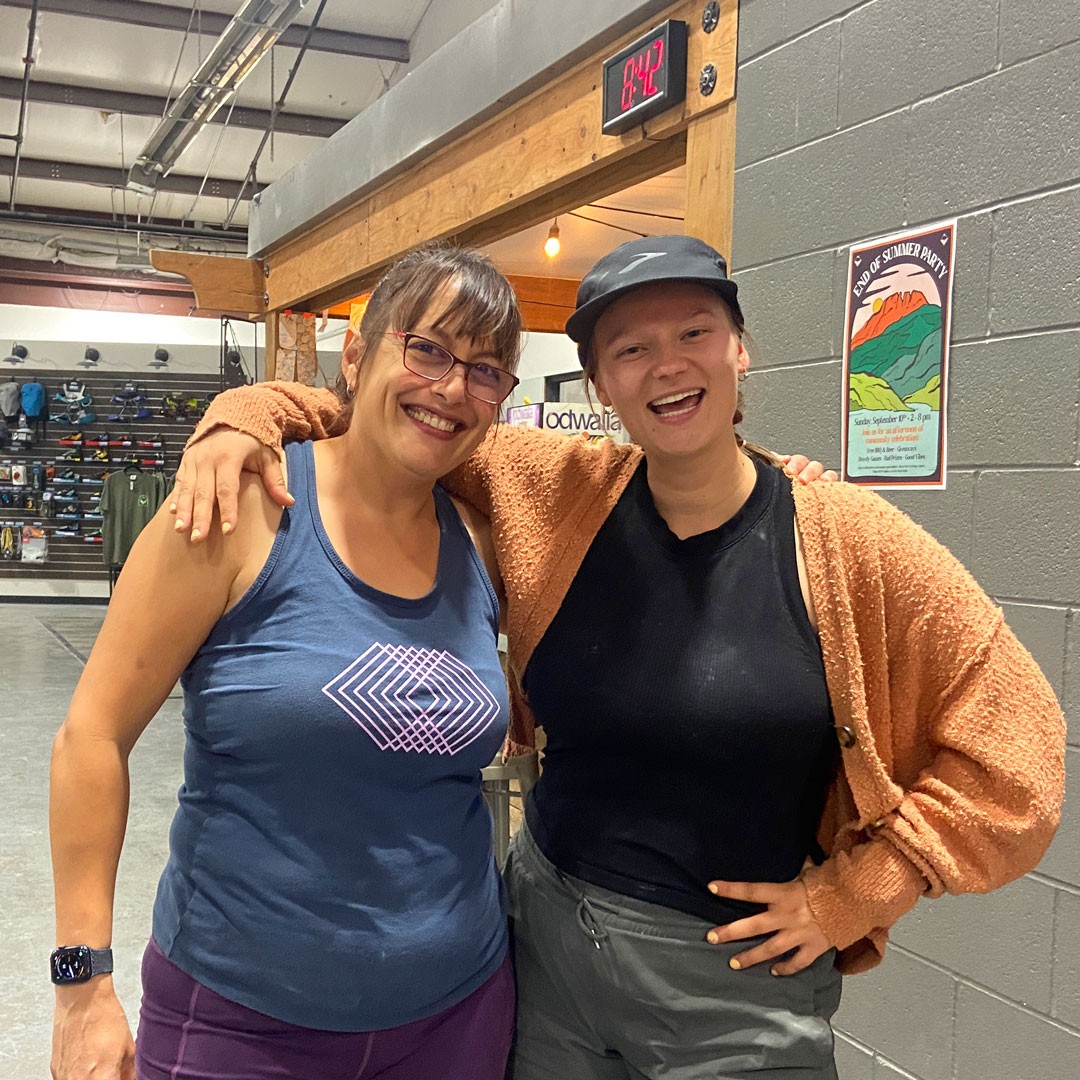 11. ~Super Senders
Patti Zamora
Nina Loutchko
Ryan Archie
5010 points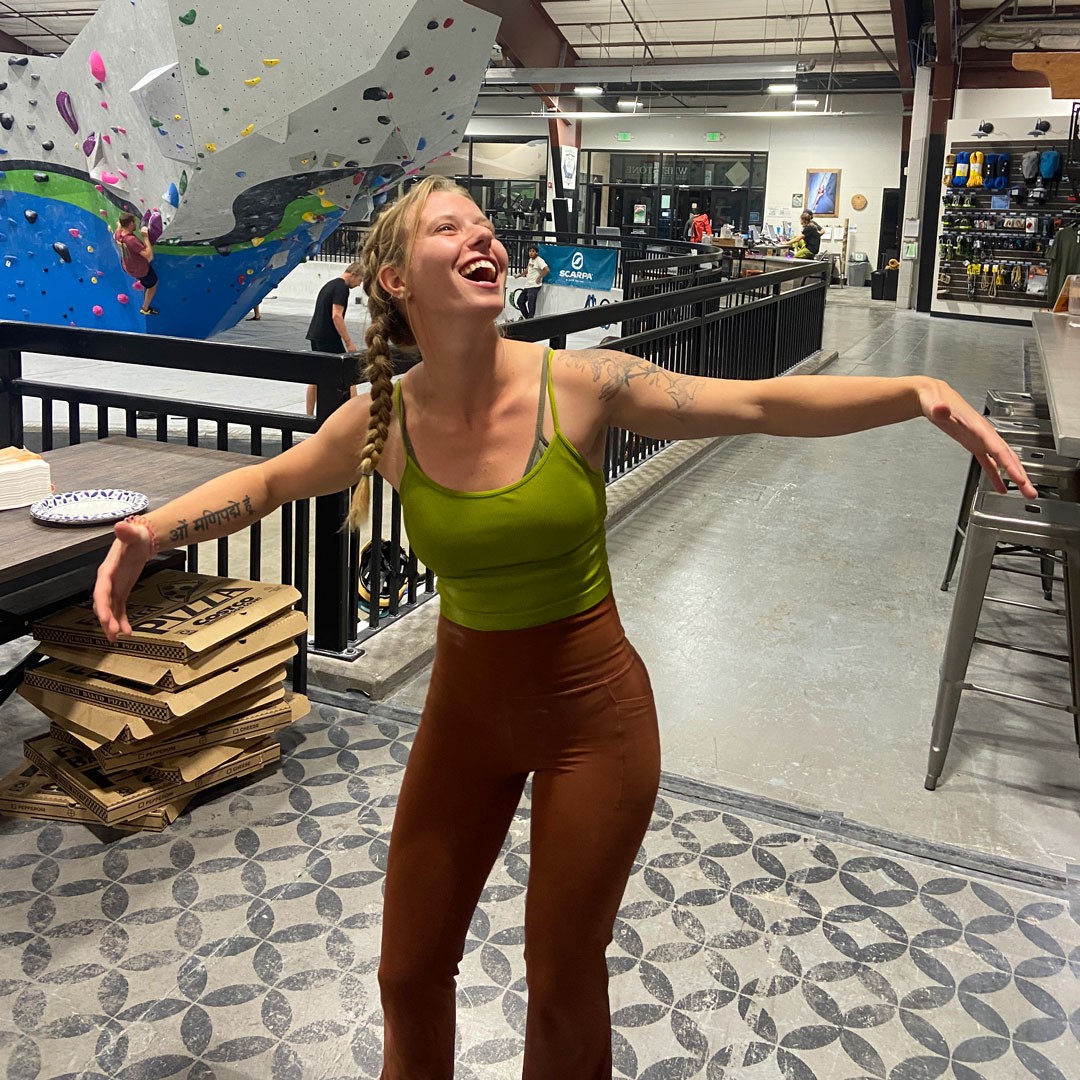 12. Crimp Queens
Mallory Johnson
Kailey Shupe
Melissa Schnee
4910 points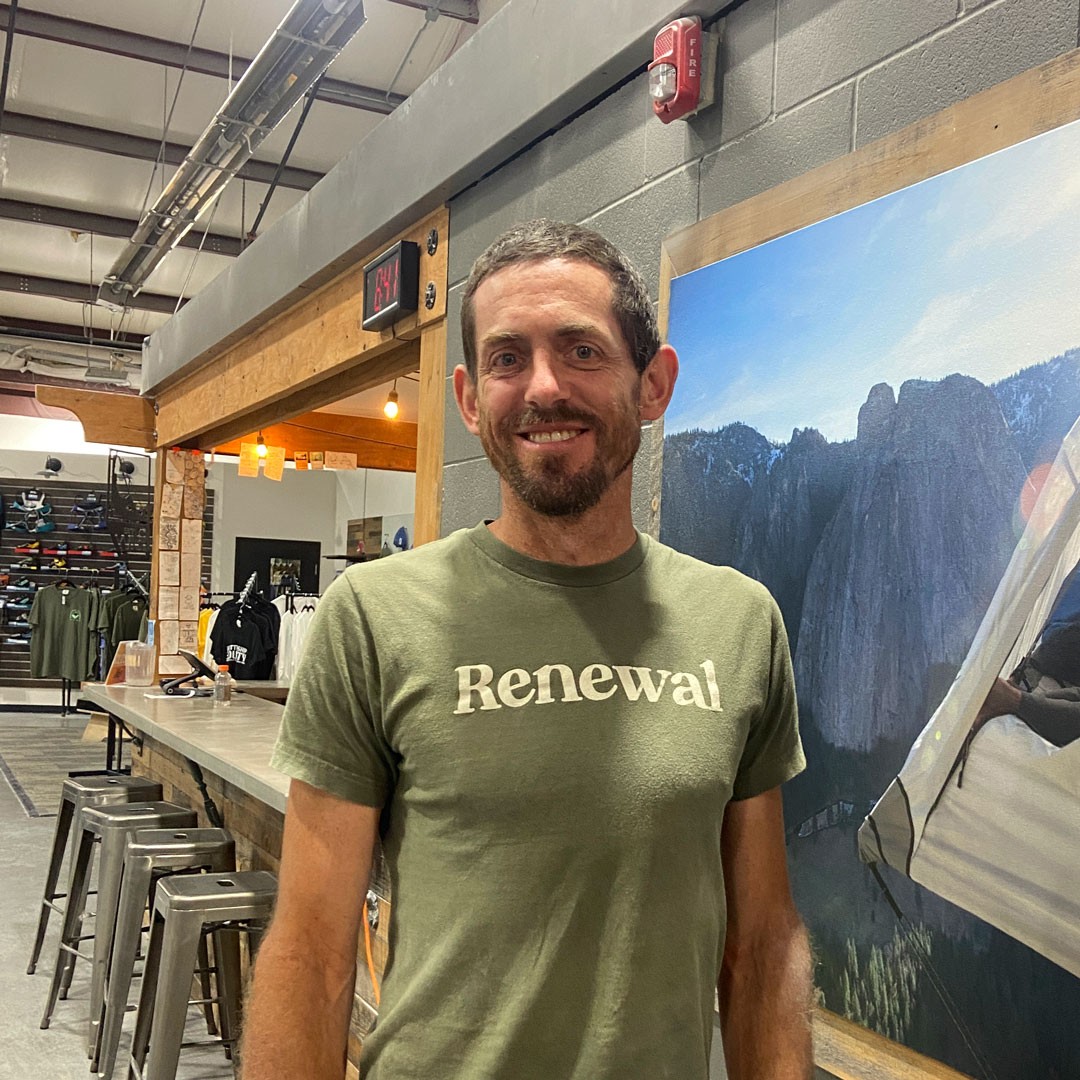 13. Jug Smugglers
Seth Roberts
Andy K
Brandon Charbonneau
4900 points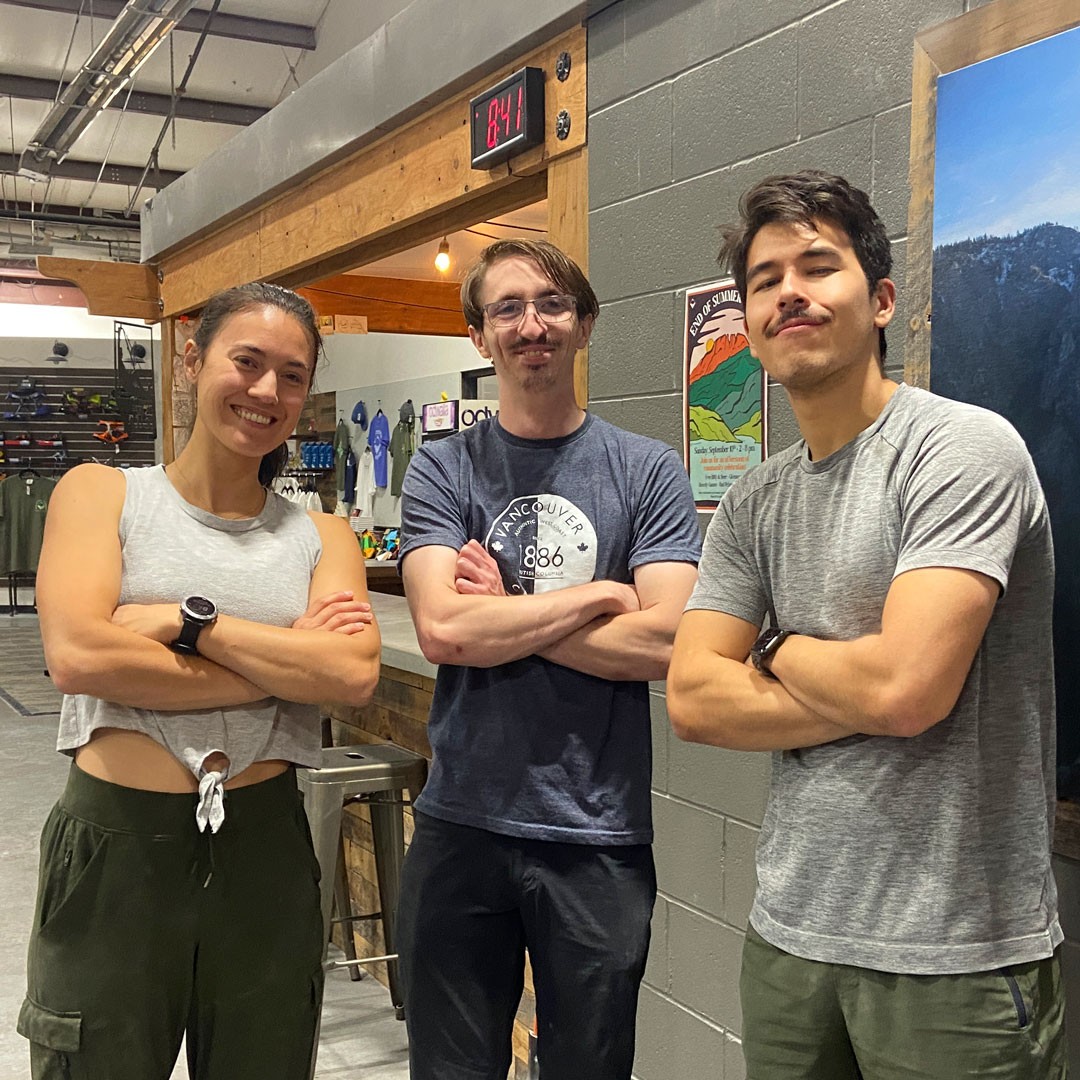 13. Smear Factor
Natasha Herbenson
Connor Taylor
Travis S
4900 points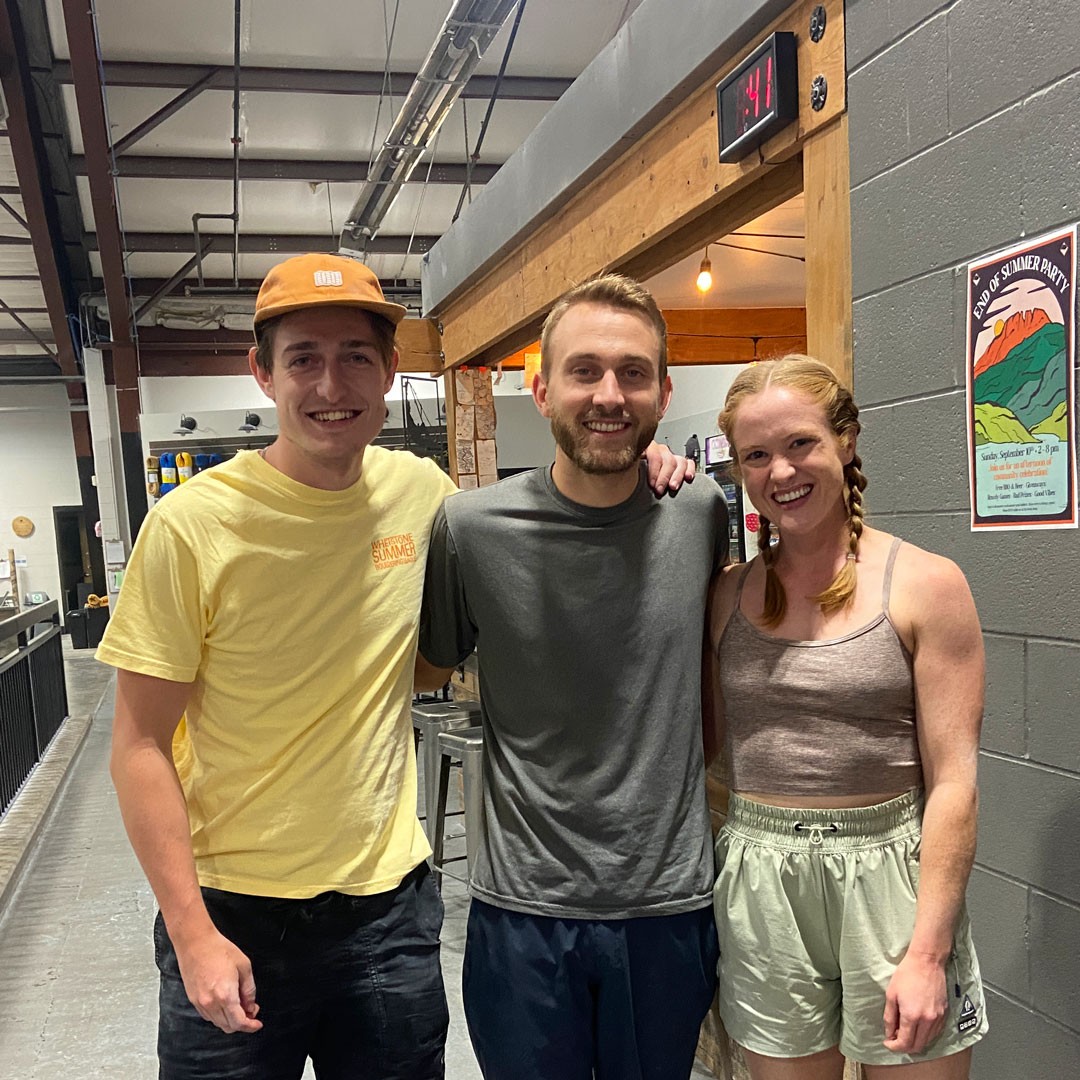 15. Free Agents 1
Alex Borg
Kyle Moore
Zoe Thompson
4480 points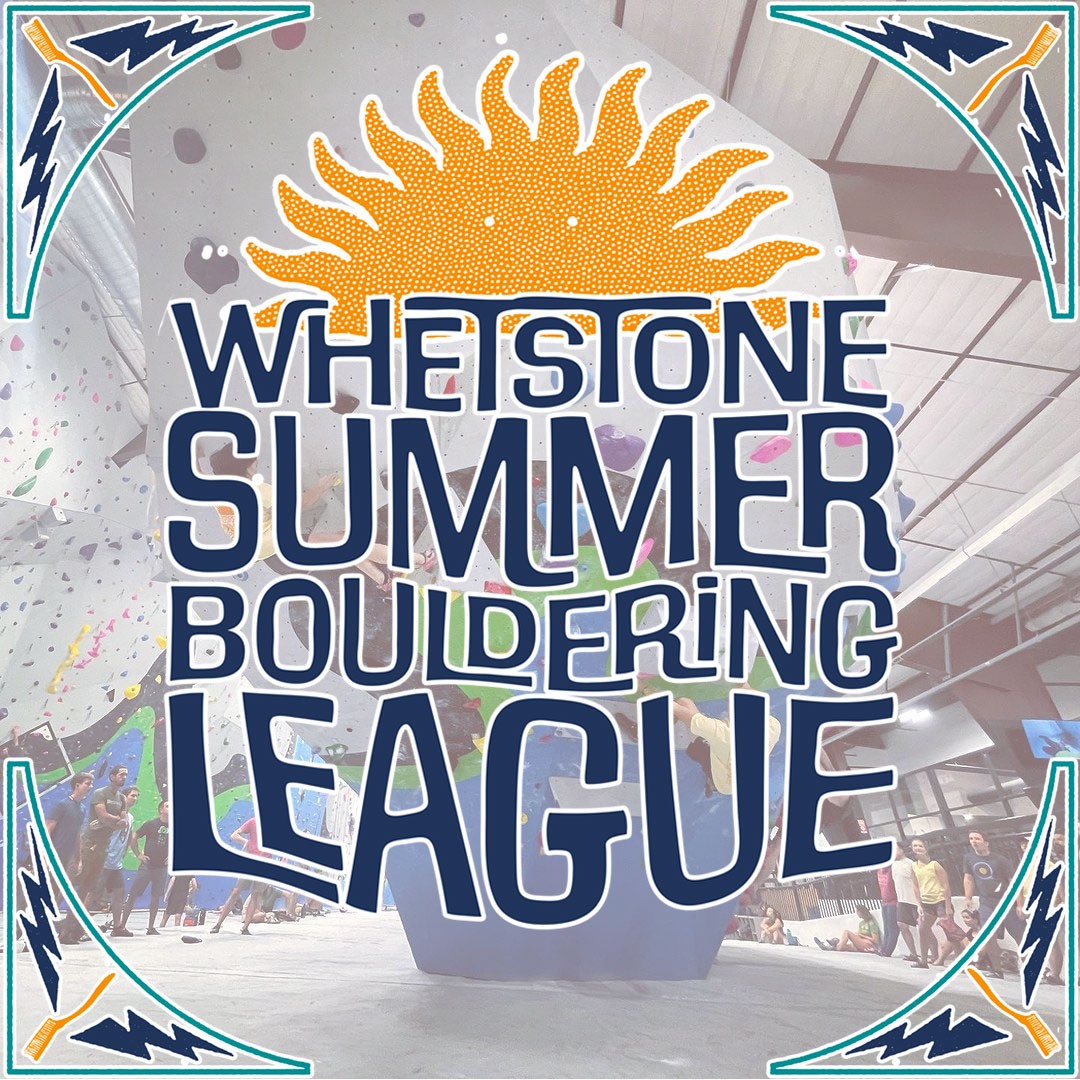 16. Crag Dawgz
Noah Barbu
Juniper M
Morgan Stahl
3810 points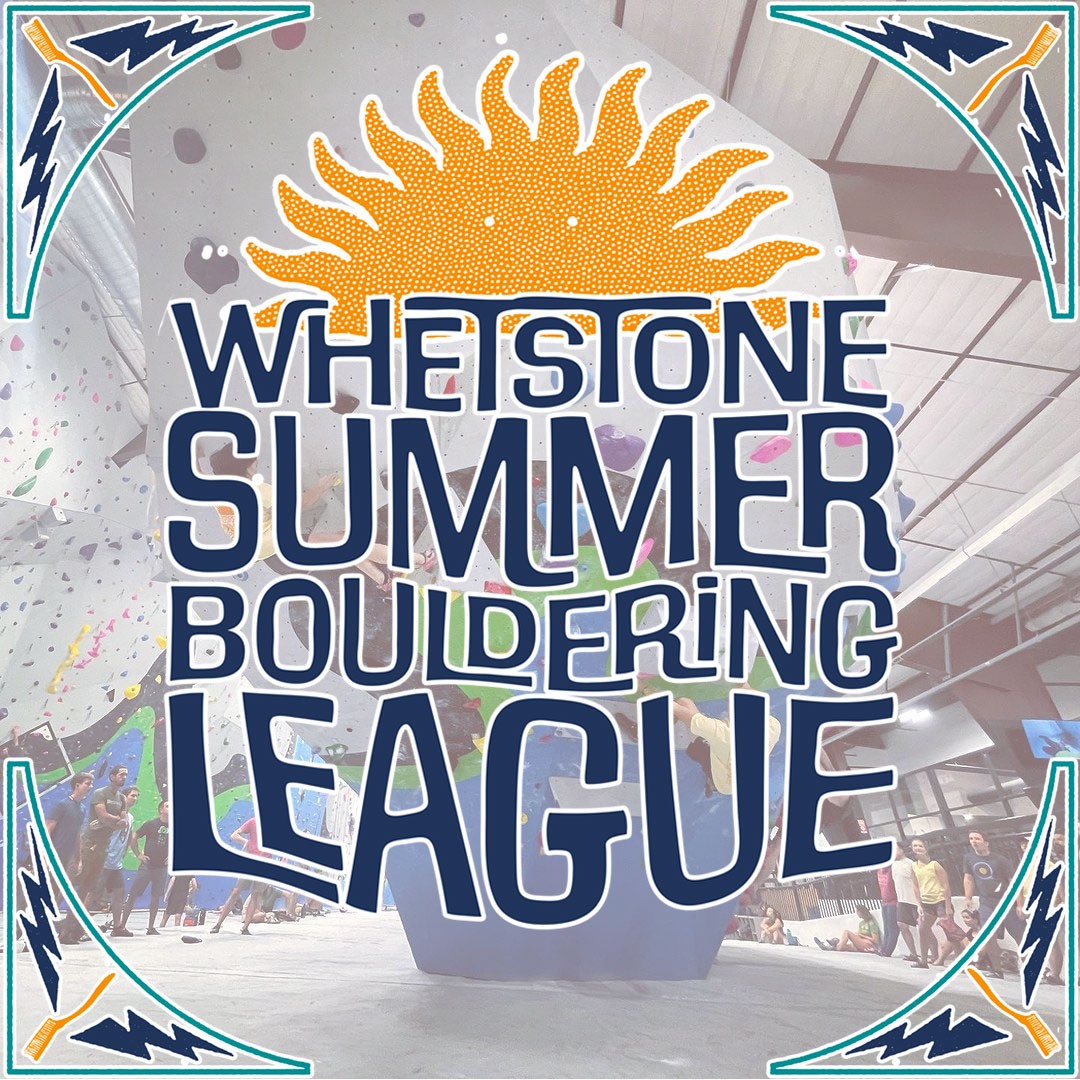 17. Lucy Lu
Ryan Walsh
Lucy Lu
3640 points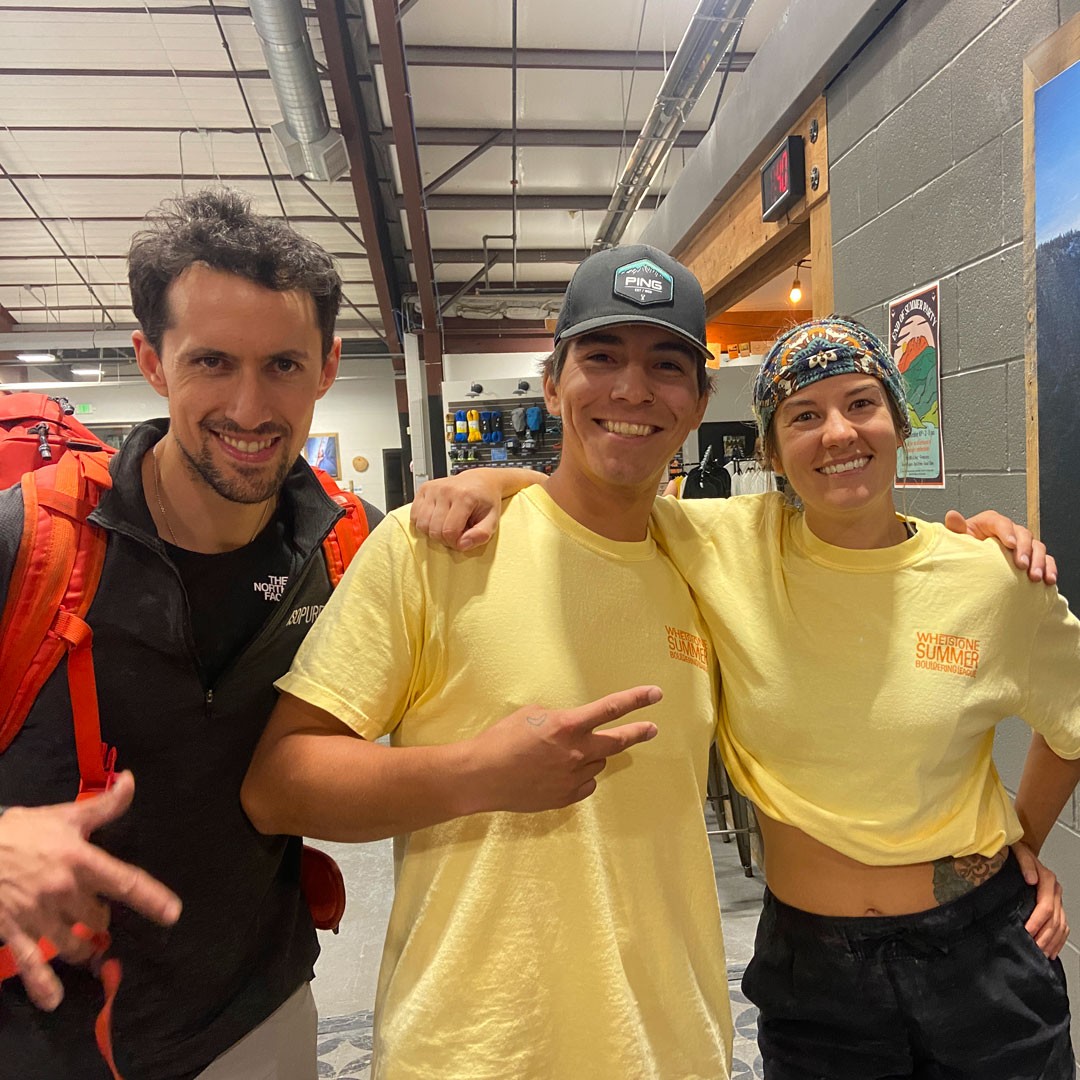 18. Bok Choy Unlimited
Taylor Elsbernd
Matt A
Natalie Taylor
3490 points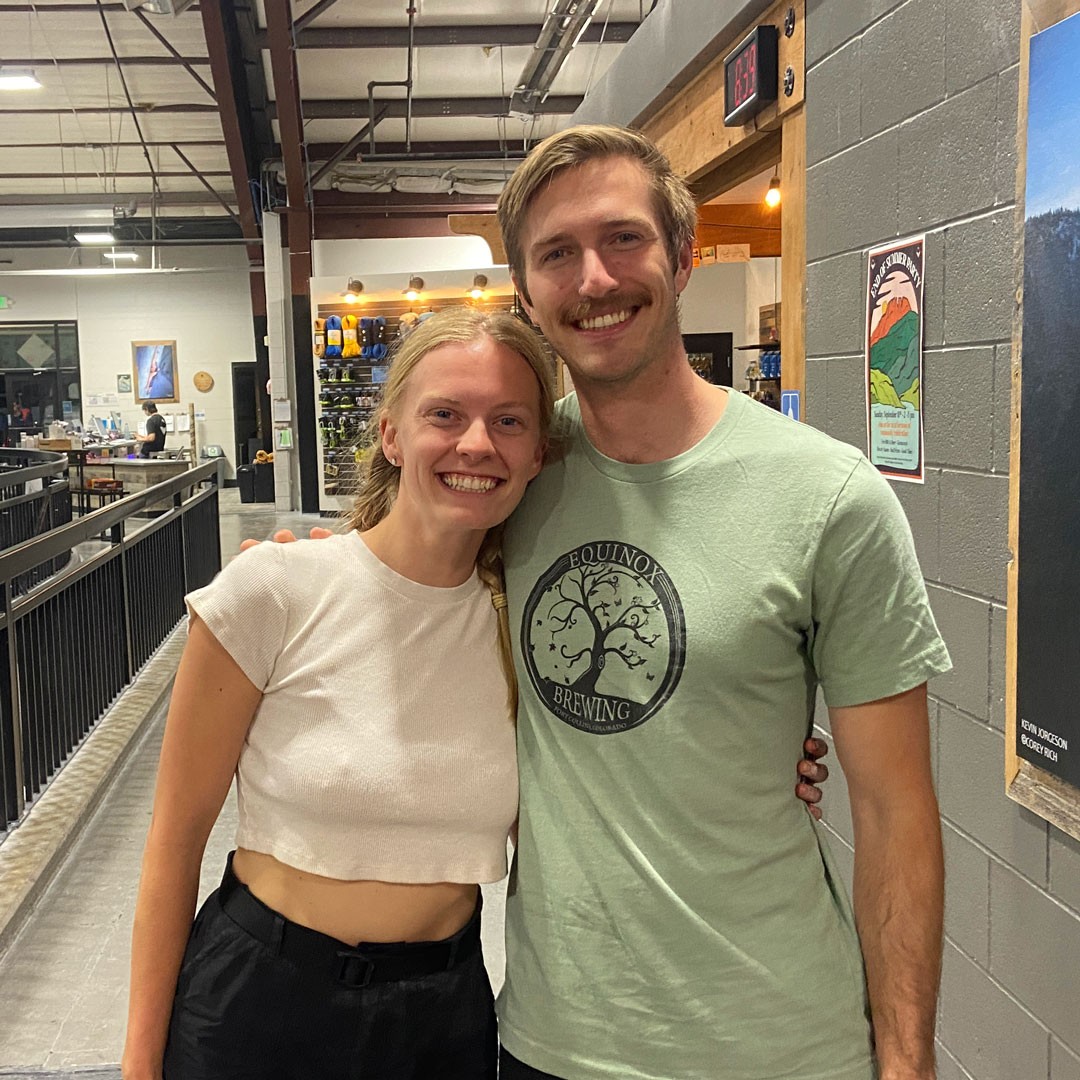 19. The Gneiss Guys
Lilly Gordon
Charles Gieser
William Gieser
3490 points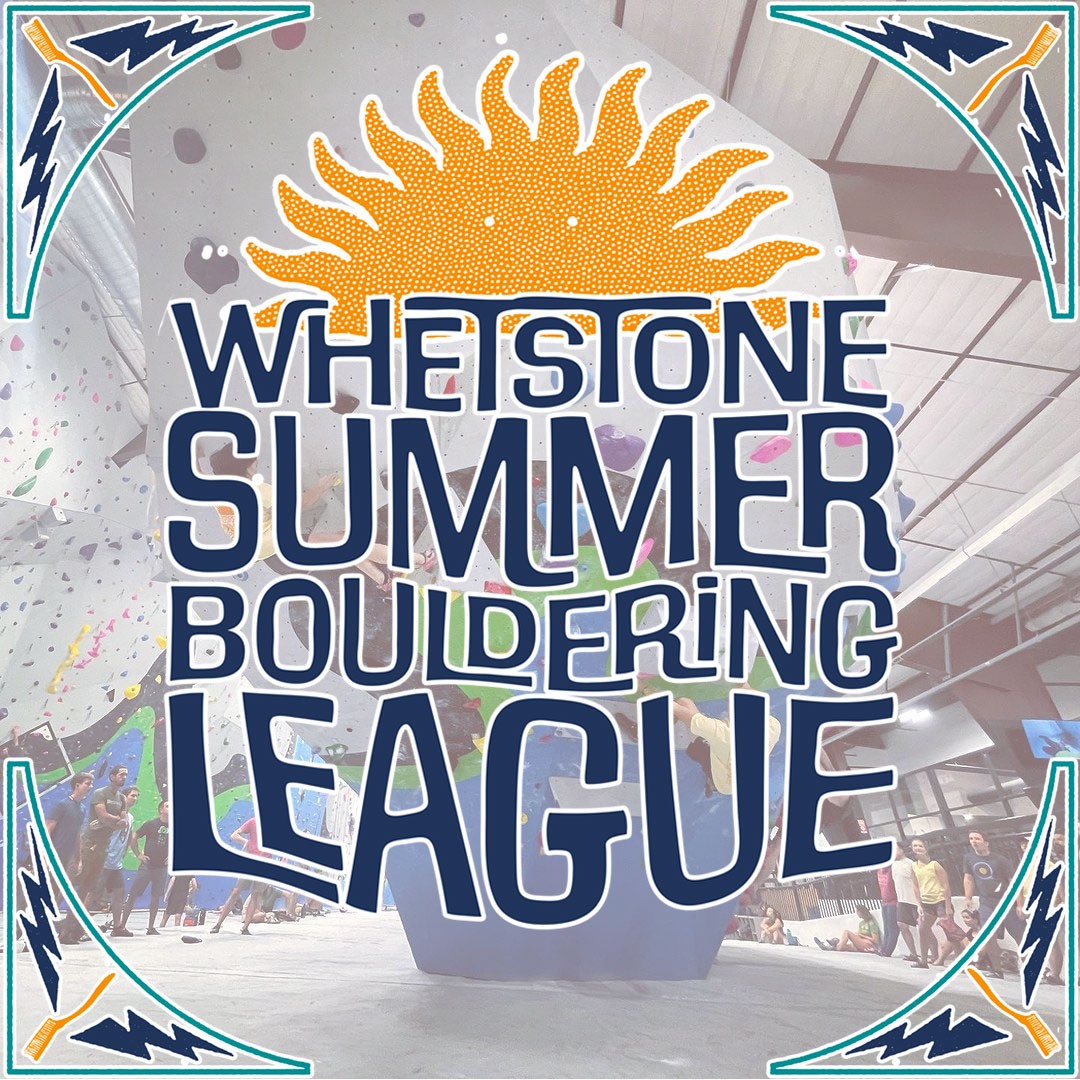 20. Free Agents 2
Bo P
Asher McDonald
Ryne Haggard
3360 points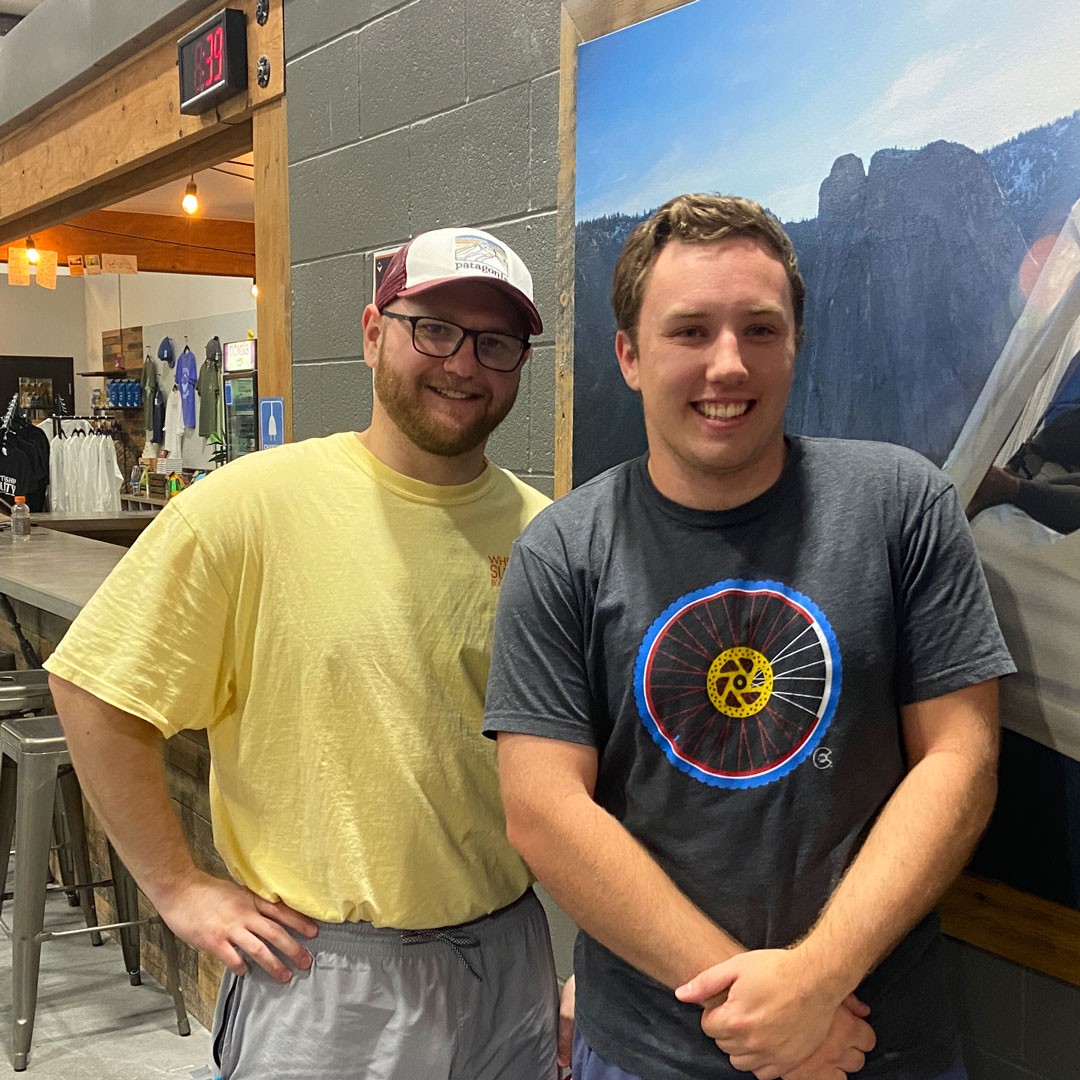 21. Knot So Serious
Ben Hartman
Samuel Reed
3140 points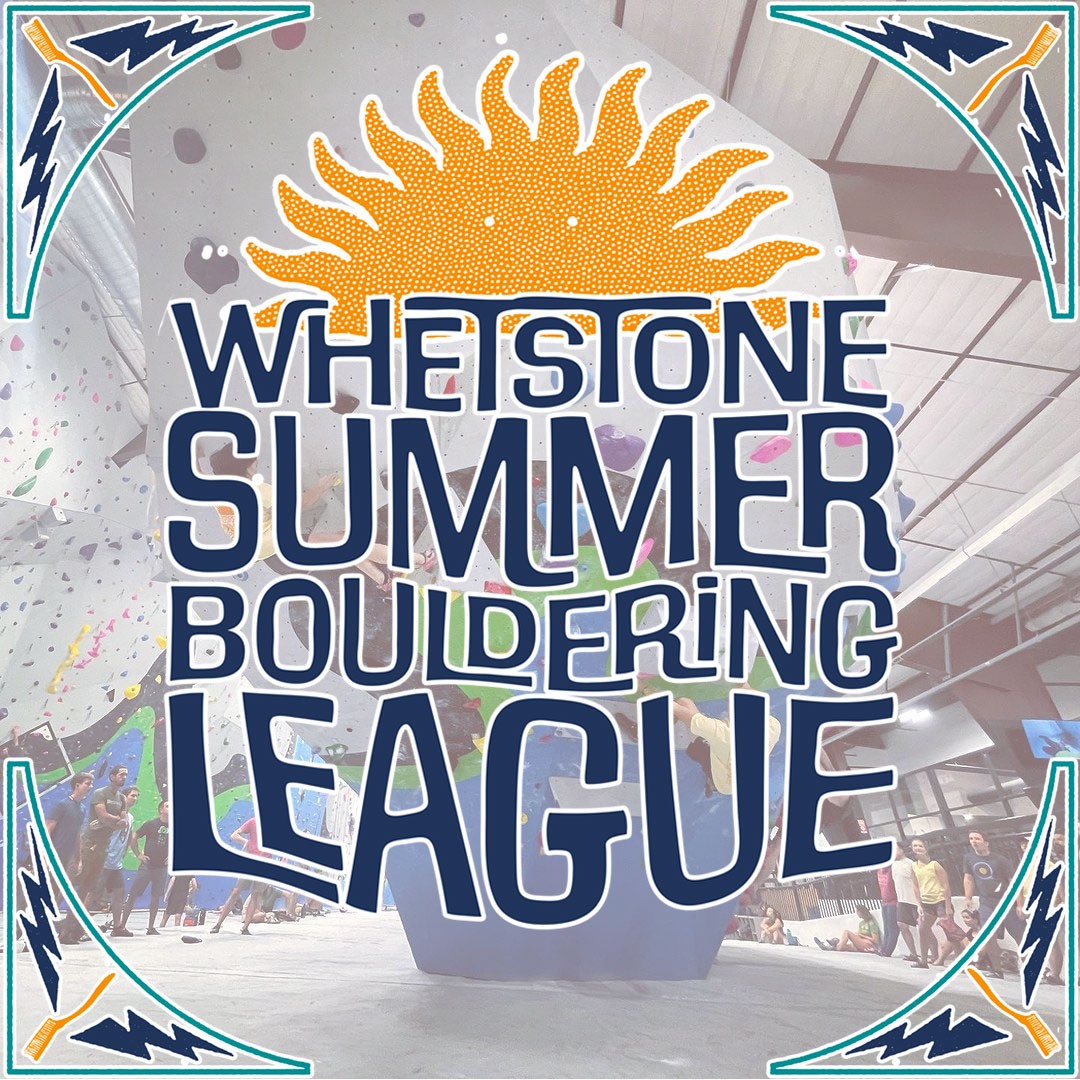 22. Casual Senders
Joseph Kreimier
Michael Neff
540 points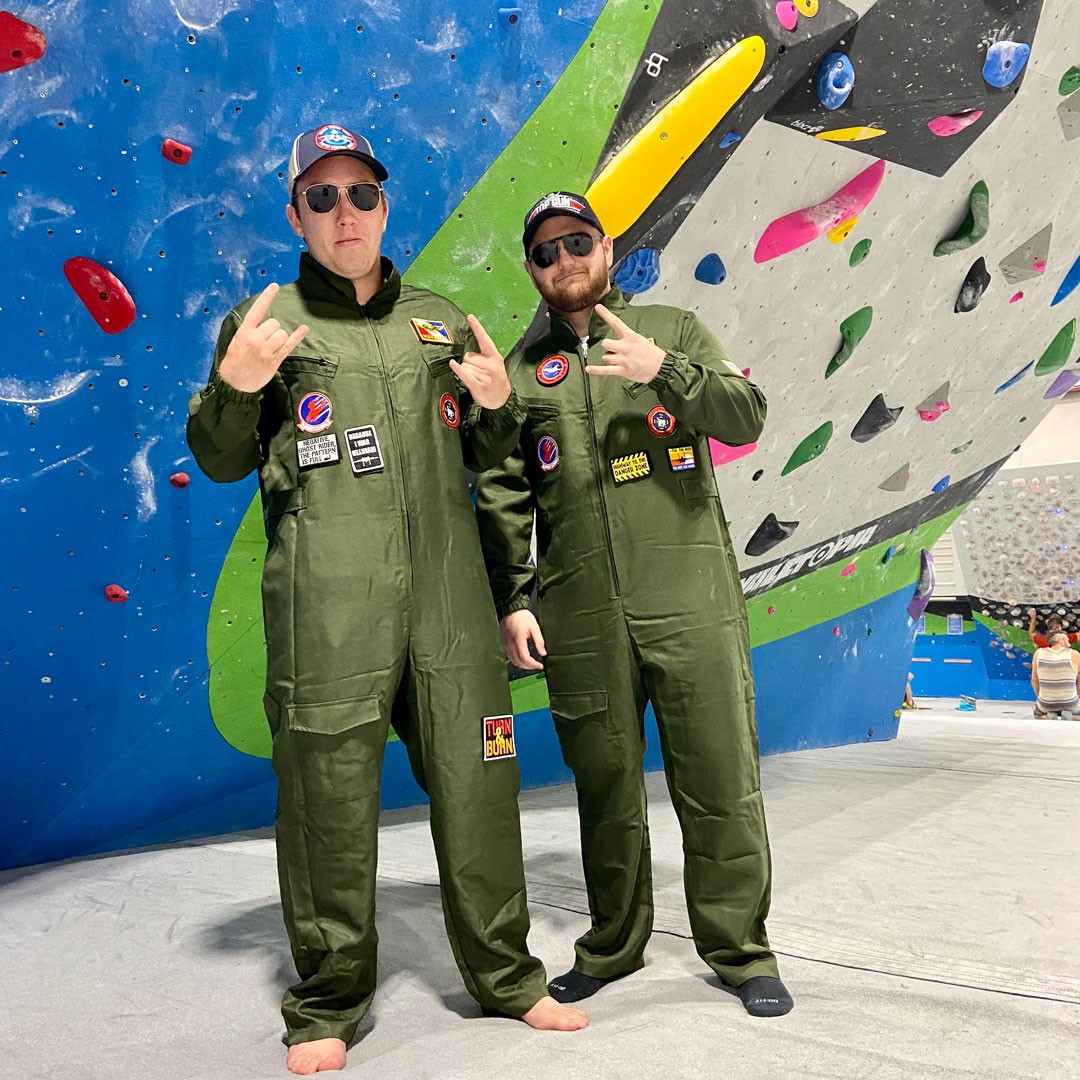 1. Knot So Serious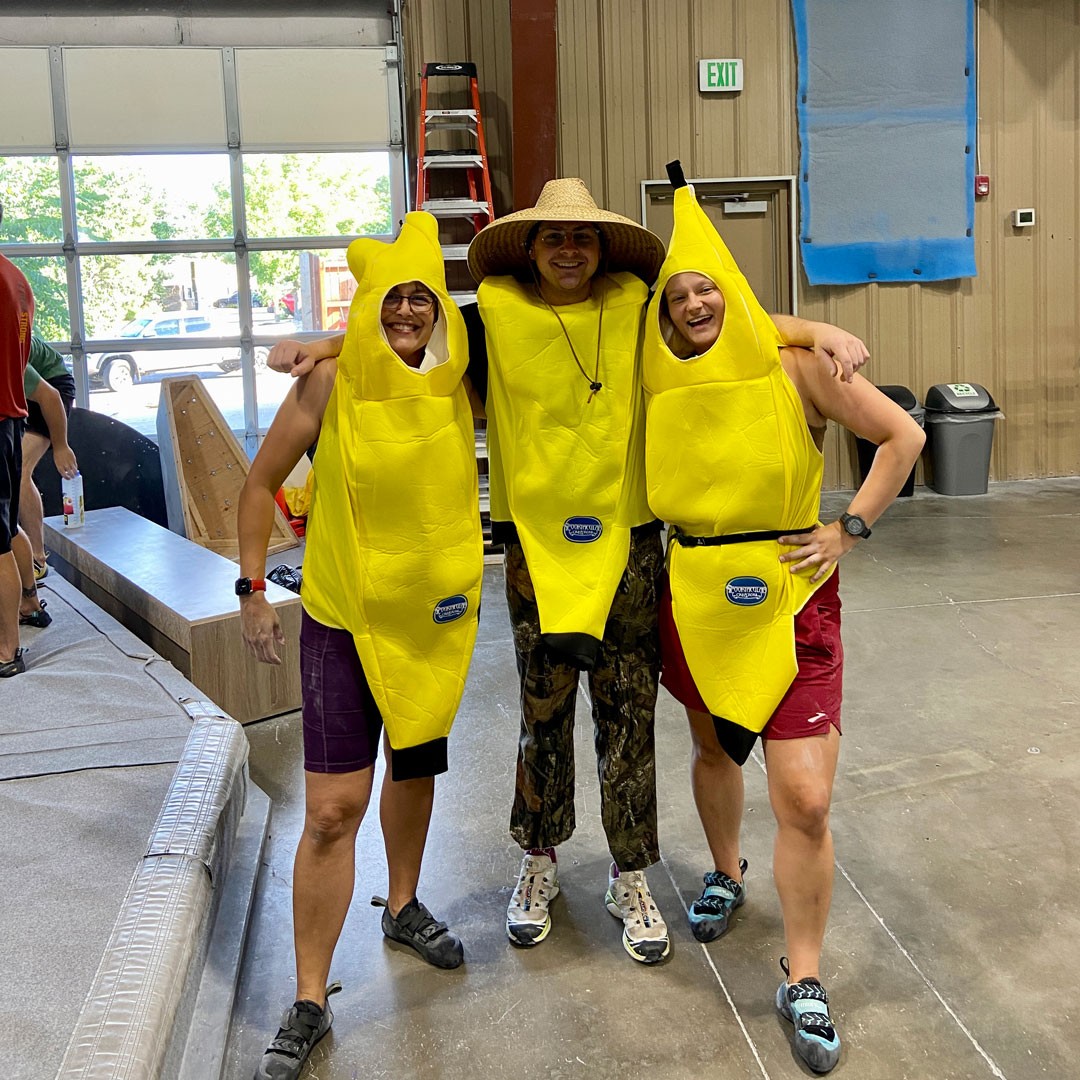 2. ~Super Senders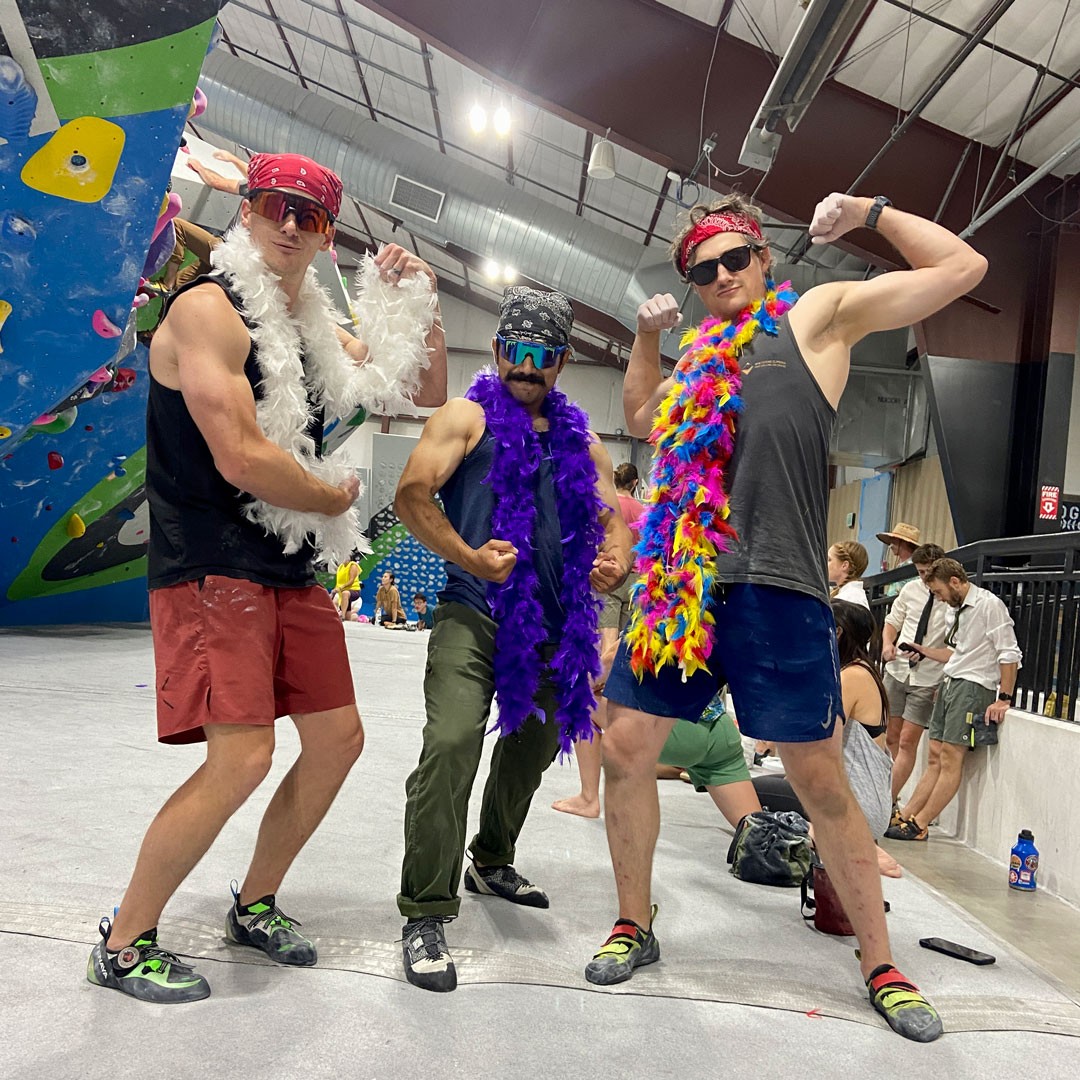 3. Big Flapper
The scores below reflect each team's results by V grade. V1 = 1 point, V2 = 2 points, and so on.
| TEAM NAME | TEAM TOTAL V POINTS |
| --- | --- |
| Punting Matters | 405 |
| Vertical Trip | 368 |
| Gnarnivores!!! | 331 |
| The Cobblestones | 330 |
| Big Flapper | 326 |
| Jug Smugglers | 266 |
| Lucy Lu | 258 |
| Crimp Queens | 250 |
| Smear Factor | 250 |
| The Gneiss Guys | 214 |
| Clayton | 191 |
| Not That Kind of Doctor | 184 |
| Tingus Pingus | 181 |
| Free Agents 1 | 162 |
| Bros V4 Hoes | 156 |
| Nightcrawlers | 148 |
| Party like a chalk star | 147 |
| The Dyno Diggers | 128 |
| Crag Dawgz | 122 |
| Bok Choy Unlimited | 115 |
| Knot so serious | 90 |
| ~Super senders | 89 |
| Free Agents 2 | 61 |
| The Casual Senders | 32 |
Individual Scores By V Grade
The scores below reflect each individual's results by V grade. V1 = 1 point, V2 = 2 points, and so on.
| NAME | TOTAL V POINTS |
| --- | --- |
| Tim Heron | 187 |
| Adam Scheer | 185 |
| Jeremy Smith | 168 |
| Tyler Kaley | 157 |
| Jacob Macdonald | 154 |
| Richard Demarco | 150 |
| Ryan Walsh | 135 |
| Caed Slinkard | 131 |
| Lucy Lu | 123 |
| Ron Propri | 114 |
| Kailey Shupe | 114 |
| Jon Windmiller | 111 |
| Connor Taylor | 108 |
| Andy K | 95 |
| Jordan Basile | 94 |
| Ray Soto | 92 |
| Derek Berger | 92 |
| Nate Smith | 91 |
| Malia Heron | 90 |
| Lex Bally | 88 |
| Seth Roberts | 88 |
| Charles Gieser | 86 |
| Travis S | 83 |
| Brandon Charbonneau | 83 |
| Jesus Urzua | 82 |
| William Gieser | 79 |
| Zach Smith | 76 |
| Mallory Johnson | 74 |
| Faye DeMarco | 70 |
| Irina Sergeeva | 66 |
| Jonathan Hale | 65 |
| Noah Barbu | 62 |
| Zoe Thompson | 62 |
| Madison | 62 |
| Melissa Schnee | 62 |
| Mike Orth | 60 |
| Alex Borg | 60 |
| Natasha Herbenson | 59 |
| James Larson | 57 |
| Tony Pierdzioch | 54 |
| Michael Barker | 50 |
| Lilly Gordon | 49 |
| Matt A | 49 |
| Marc Gavino | 48 |
| Samuel Reed | 48 |
| Logan McGrew | 45 |
| Juniper M | 45 |
| Ben Hartman | 42 |
| Natalie Taylor | 41 |
| Caitlyn Mudroch | 40 |
| Kyle Moore | 40 |
| Ryan Guzinski | 39 |
| Clayton Thomas | 39 |
| Melissa Murray | 38 |
| Patti Zamora | 32 |
| Ryan Archie | 32 |
| Grace Scheer | 31 |
| Joseph Kreimier | 26 |
| Nina Loutchko | 25 |
| Asher McDonald | 25 |
| Taylor Elsbernd | 25 |
| Camille Mavis | 23 |
| Bo P | 23 |
| Brian Brooks | 21 |
| Ella Sanderson | 21 |
| Morgan Stahl | 15 |
| Ryne Haggard | 13 |
| Michael Neff | 6 |
| Sarah Apple | 4 |