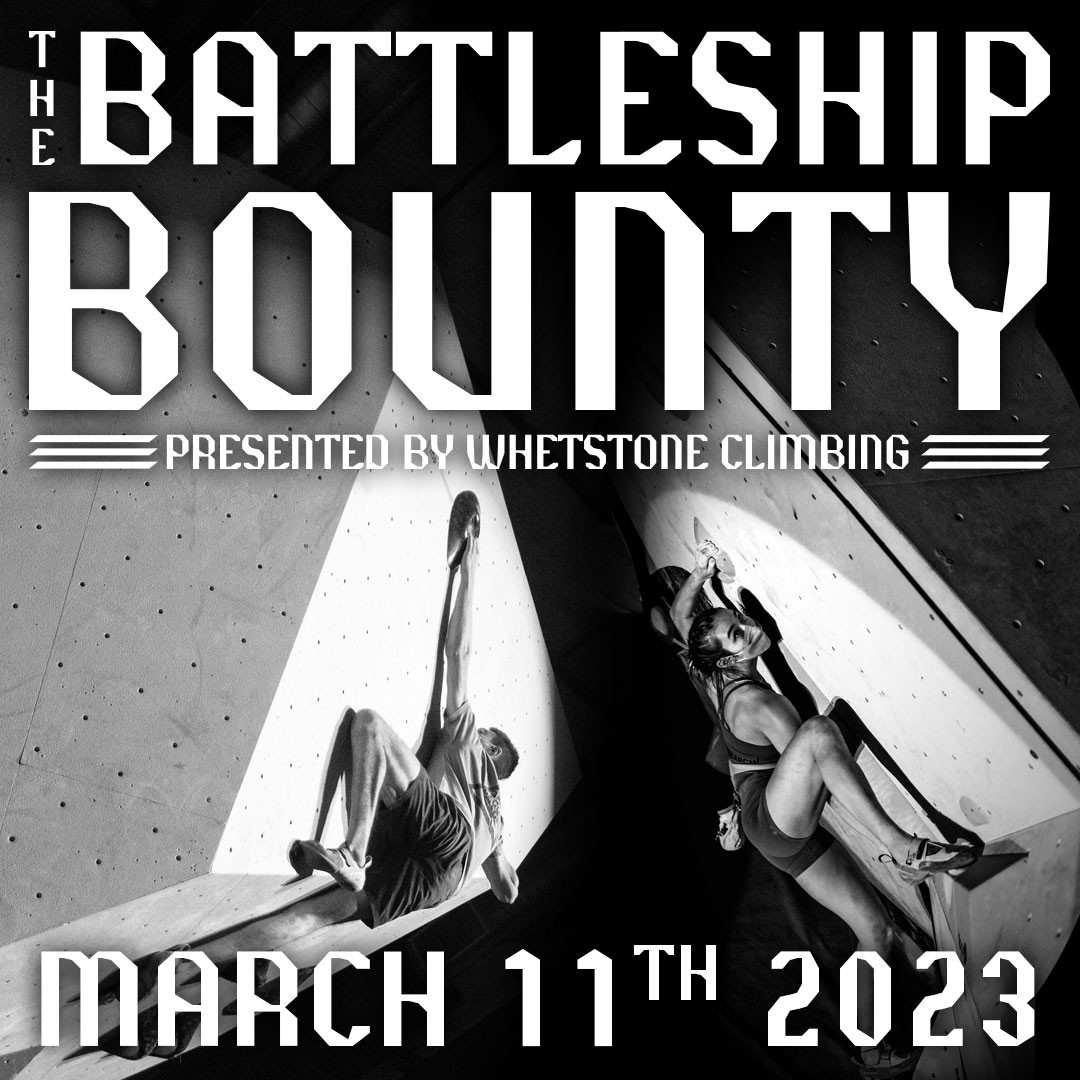 Battleship Bounty 2023
March 11, 2023
The Battleship Bounty, Whetstone's elite-level bouldering comp, is back for a third year and we're going bigger than ever!
Buckle up, These boulders won't be for the faint of heart. If you crush V6 for breakfast and want to tackle double-digit problems for a piece of the $10K purse, you'll love what we have in store for you; Register below.
Want to come watch the action? Come grab some food-truck grub and a frosty beverage from The Bivy (21+ of course) and check out the finals under the lights! Admission to the finals for competitors and Whetstone members is free. Admission fee for non-members is $5.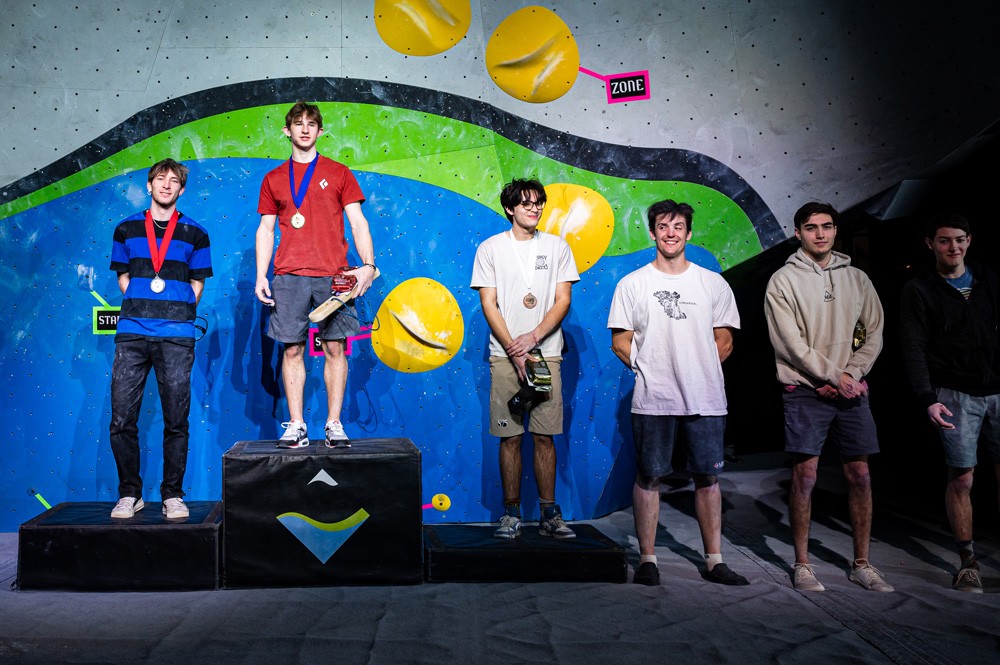 Men's Finals Results
Colin Duffy
Ben Hanna
Noah Wheeler
Charlie Barron
Daniel Martins
Max Caplan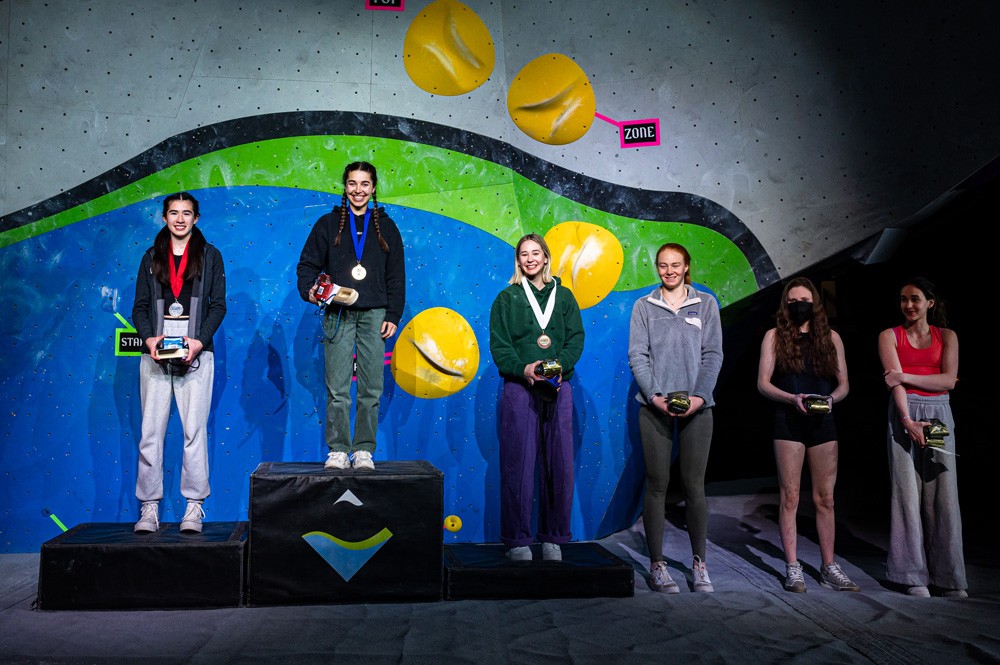 Women's Finals Results
Brooke Raboutou
Claire Larson

Adriene Clark

Ashley Fisher

Jillian Gerlitz

Tessa Clark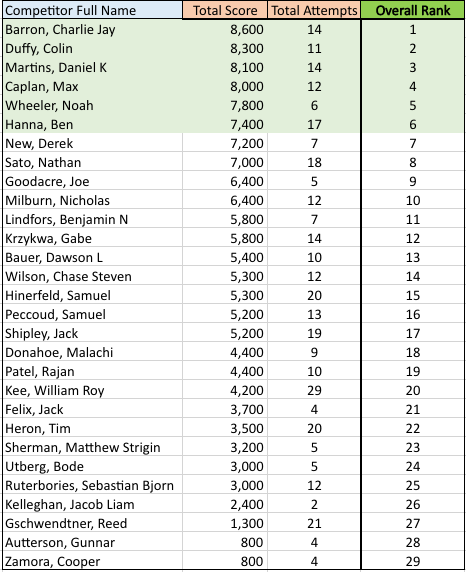 Men's Qualifier Results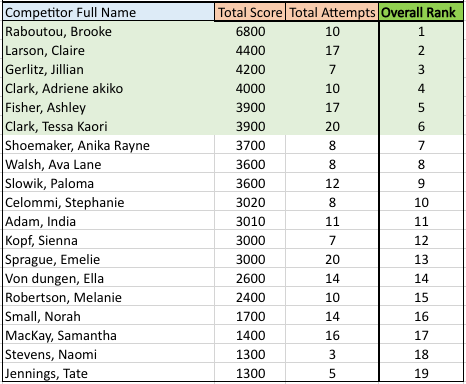 Women's Qualifier Results