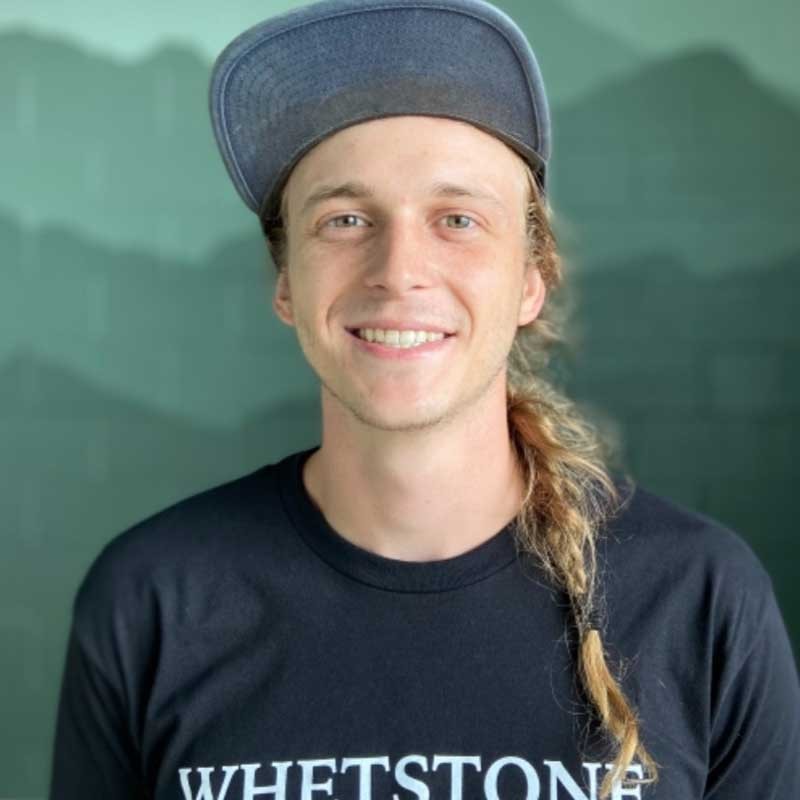 Matt Stephens
Routesetter / Team Coach
Who are you? Where are you from? What do you do in the gym?
Hi, I'm Matt, I'm a front desk supervisor at Whetstone. I came to Colorado from Brevard, North Carolina where I went to college, but I started climbing when I was 11 while living in Columbia, South Carolina.
When not a Whetstone, where might we find you?
Usually outside climbing, hiking, or hanging out around a campfire with friends.
A favorite non-climbing activity?
I have lots of hobbies, a couple that I've been interested in recently are juggling, hacky sack, and whittling.
What are you most stoked about these days?
Exploring new areas, climbing new rocks, and pushing myself to continue improving.
How did you get involved with the gym?
When I first moved to CO, I was looking for work in a climbing gym and Whetstone was hiring.
Best thing about FoCo / NoCo
Access to a wide range of outdoor climbing.
Favorite spot to recreate in.
I love exploring local front range areas like the Poudre Canyon, Horsetooth Reservoir, and St. Vrain Canyon.
How does climbing foster community?
It brings together different types of people that are stoked about the same thing.
What has climbing taught you?
Skincare for finger tips.
Climbing in five words... Go!
I like rocks.
Favorite climbing style?
Boulderering