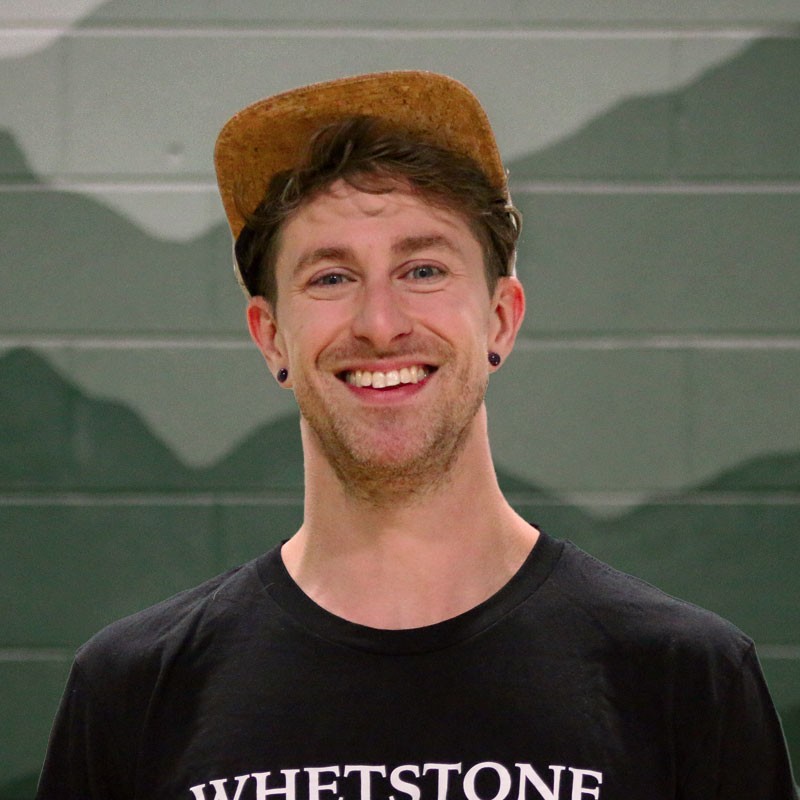 Matt Frederick
Team whetstone Head Coach
Who are you? Where are you from? What do you do in the gym?
My name is Matt "The Junglecat" Frederick and I'm from Tulsa, OK. I'm the Head Coach of Team Whetstone and loving every minute of it!
When not a Whetstone, where might we find you?
When I'm not the gym you can usually find me out climbing at the Poudre, Red Feather or in my garage tinkering with holds and sprayboards!
A favorite non-climbing activity?
Snowboarding, film making and photography
What are you most stoked about these days?
I'm most stoked on the creative process whether it be coaching, writing training programs, sculpting, film, photos and graphic design!
Have any projects? Climbing or Non-Climbing?
I have a list of projects a mile long! But the one I'm most excited to focus on currently is King Tut at Red Feather.
How did you get involved with the gym?
I first came to Whetstone for the Performance Climbing Coach Seminar. There, I met Ken Klein and got connected through him!
Best thing about FoCo / NoCo:
The Poudre, Red Feather Lakes, and New Belgium!
What's a low-key flex you can boast about?
I've been able to dunk the basketball for almost 20 years
Favorite spot to recreate in:
I really love the landscape of Red Feather Lakes, especially The Temple.
How does climbing foster community?
Climbing brings us all together around solving problems, suffering and storytelling about adventures we have all had and encountered on our journeys. This binds us and teaches us that we are all an important facet to the bigger picture of climbing!
What has climbing taught you?
Climbing has taught me many things; however the most valuable thing is humility. There's always an objective that smacks you down as soon as you become the least bit overconfident 🙂
Climbing in five words... Go!
The best activity ever, period.
Favorite climbing style?
Thuggy Bouldering