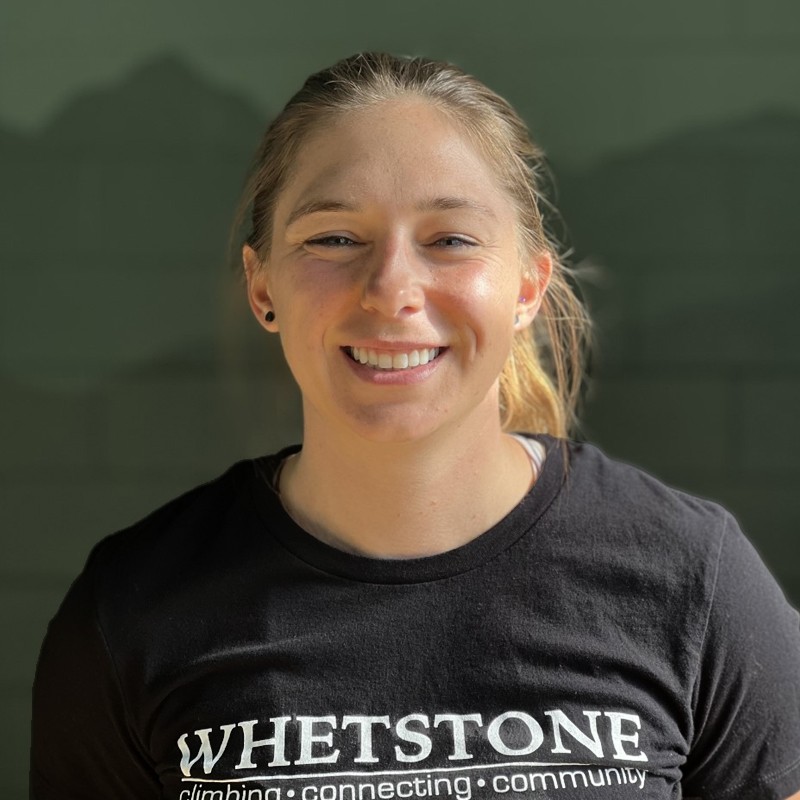 Klare Nichols
Fitness Instructor
Who are you? Where are you from? What do you do in the gym?
I'm Klare, I am from Monterey, California and I teach the Unconventional Hour strength class and the Kinstretch Classes.
When not a Whetstone, where might we find you?
Walking around or at home!
Favorite non-climbing activity?
Reading and all things outside.
What are you most stoked about these days?
Just went through a hardcore Grey's Anatomy multi-month binge. LOL. That and A Court of Mist and Fury series.
Have any projects? Climbing or Non-Climbing?
I have a couple work related projects and have the goal to lead 5.11 outside this year!
How did you get involved with the gym?
Moved here and looked for the closest gym! 2 miles!
Best thing about FoCo / NoCo?
People here get after it.
What's a low-key flex you can boast about?
I rode 102mi in 9 hrs during covid.
Favorite spot to recreate in?
The Poudre!
How does climbing foster community?
It's the perfect ratio of laying / standing around, being able to chat while you rest and hard physical and mental work. It is my favorite fun healthy hobby to do with friends!
What has climbing taught you?
How to have a calm head in high risk situations.
Climbing in five words... Go!
Present. Flow. Head space. Epic views. Pushing limits.
Favorite climbing style?
All things rope related- subset stemming.