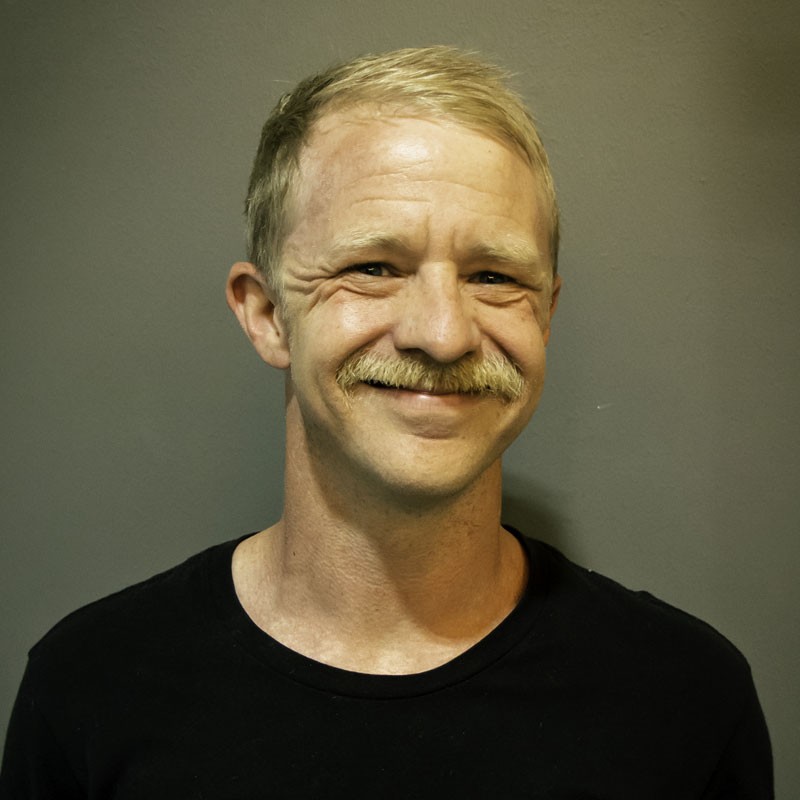 Jeremiah Wall
Marketing Manager / Event Coordinator
Who are you? Where are you from? What do you do in the gym?
My name is Jeremiah Wall. I'm originally from Kimballton, Iowa. I'm the marketing manager and event coordinator here at Whetstone.
When not a Whetstone, where might we find you?
Probably hanging with my incredible partner Adrienne and/or my dog Oso. If things are going exceedingly well, I've got a cold beer or a hot cup of coffee in hand.
A favorite non-climbing activity?
Skiing.
What are you most stoked about these days?
I just finished reading John Long's newest book: Icarus Syndrome. By reading, I mean listening to the audiobook, which is narrated by the man himself. highly recommend
Have any projects? Climbing or Non-Climbing?
I'm currently restoring a vintage record player and stereo I inherited from my dad.
How did you get involved with the gym?
I started here part-time helping with the gym's website. Eventually, I was looking to make a shift in my career just as the gym was looking for more help in marketing. Timing really is everything.
Best thing about FoCo / NoCo:
I'm a small town kid at heart. I dig the friendly vibes here and the easy access to climbing, skiing, rafting, camping, and other shenanigans in the Poudre canyon.
What's a low-key flex you can boast about?
I am the best skier on the mountain. (+250 G.N.A.R. points)
Favorite spot to recreate in:
In general, anywhere without a crowd.
How does climbing foster community?
There really is something special about the friendships you can build in the outdoors. Things like questing down rivers on multi day rafting trips, suffering through frigid morning on the skin track, or sharing a rope with someone create a bond you just can't replicate elsewhere.
What has climbing taught you?
"I don't care about what I climb, only how it affects me." ~Mark Twight
Climbing in five words... Go!
Type 2 fun is best fun
Favorite climbing style?
Sport climbing in peaceful, uncrowded mountains