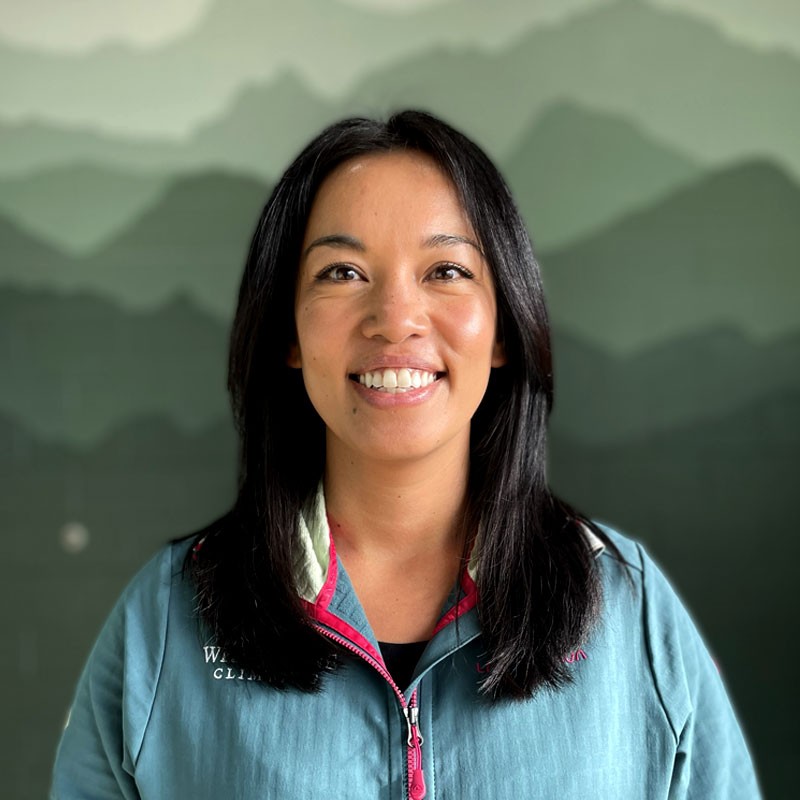 Goldie Szto
Programs Director
Who are you? Where are you from? What do you do in the gym?
My name is Goldie Szto, I'm from Huntington Beach, California and I am the Director of Programs at Whetstone.
When not at Whetstone, where might we find you?
Mommin' hard with my two littles. That, riding my bike, or reading a book.
A favorite non-climbing activity?
Skiing when its cold, tennis when it's warm
What are you most stoked about these days?
Spring in Colorado! That and watching my kiddos get psyched on climbing.
Have any projects? Climbing or Non-Climbing?
I'd like to hike some 14ers, do some alpine stuff in Rocky and put in new garden beds.
How did you get involved with the gym?
Darrell offered me a rose and I took it.
Best thing about FoCo / NoCo?
The beer and music scene
What's a low-key flex you can boast about?
I cook the best Filipino food in Northern Colorado
Favorite spot to recreate in.
The Poudre
How does climbing foster community?
At its core, climbing is a highly collaborative, non-competitive sport. We all share the same desire to complete our objectives, and we all know what it takes. These are the ties that bind the community. We suffer together, we support each other, and we help each other improve. No matter where you are in your climbing journey, you have an entire community that wants to you to succeed.
What has climbing taught you?
That I'm capable of more than I could have imagined. To be patient with myself and to trust the process.
Climbing in five words... Go!
Flow, freedom, travel, grit, community
Favorite climbing style?
I love all disciplines, but my preferred style is trad climbing.