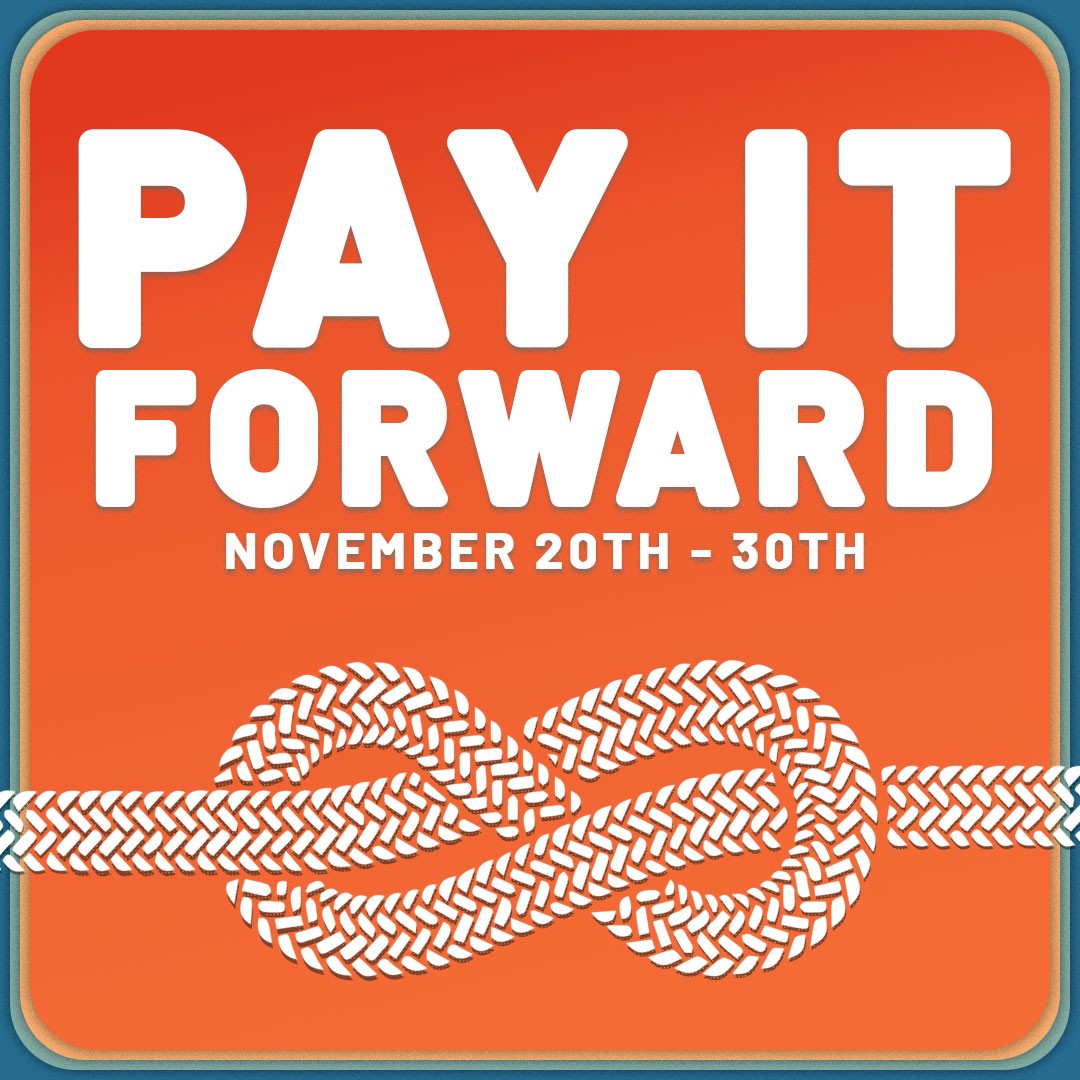 Save Money. Do A Good Deed. Pay It Forward
From now until the end of November, we're offering up some great deals on membership, birthday party bookings, and climbing gear & apparel. It's not all about the savings though. We're donating climbing sessions to the amazing kids at The Matthews House for every purchase.
$4 rate applies to November only. Standard monthly dues start December 1st. One-month minimum enrollment on all memberships.
Monthly EFT Membership
Skip the start-up fee and pay just $4 to start your membership. This is the cheapest way to start a new membership we're offering all year! (Standard membership dues begin in December)
Annual Pre-paid Membership
Save $50 on all new annual memberships. Individuals and couples memberships at the lowest price of the season!
Climbing Gear & Apparel
Save on climbing gear and apparel in our shop! Members save 20%, non-members save 10%. (Purchases must be made in-person)
Birthday Party Bookings
Book before the end of the month to save $100 on birthday party bookings. (Party can be booked for any available date)