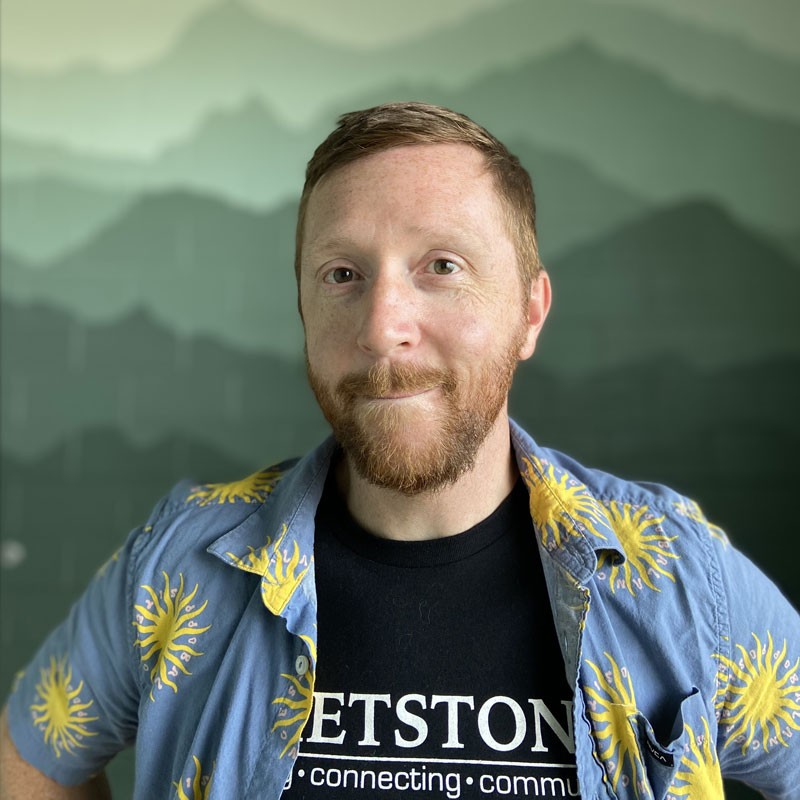 Thomas O'Dougherty
Bivy Manager
Who are you? Where are you from? What do you do in the gym?
I am Thomas O'Dougherty. I come from New Hampshire, but have resided in Loveland for the past 3 years. I am the Bivy Manager in the gym.
When not a Whetstone, where might we find you?
When I'm not at Whetstone, I'm either out on a run, hiking around, camping, or at a crag.
A favorite non-climbing activity?
My favorite non-climbing activity is hiking.
What are you most stoked about these days?
I'm most stoked about Whetstone and most specifically the Bivy!
Have any projects? Climbing or Non-Climbing?
I'm working on the project of life right now. Figuring out where the path is taking me next.
How did you get involved with the gym?
I got involved with Whetstone, because I needed a gym that was close enough to home and welcoming when I'm there. Whetstone hit the mark on both counts.
Best thing about FoCo / NoCo
The best thing about NoCo is the access to nature.
What's a low-key flex you can boast about?
Low-key flex... I make a mean pasta.
Favorite spot to recreate in?
Right now I'm really enjoying exploring the Horsetooth Natural Area. There is way more there than I realized until recently.
How does climbing foster community?
Climbing fosters community through collaboration. We're All trying to overcome the same obstacles. Working together helps us grow, but also helps our peers grow.
What has climbing taught you?
Climbing has taught me humility. Just because you've climbed a certain grade before, just because you've climbed a certain route before, doesn't mean you're guaranteed to get it next time.
Favorite climbing style?
My favorite climbing style is Sport/Lead. I'm very interested in Trad, but I'm not there yet.