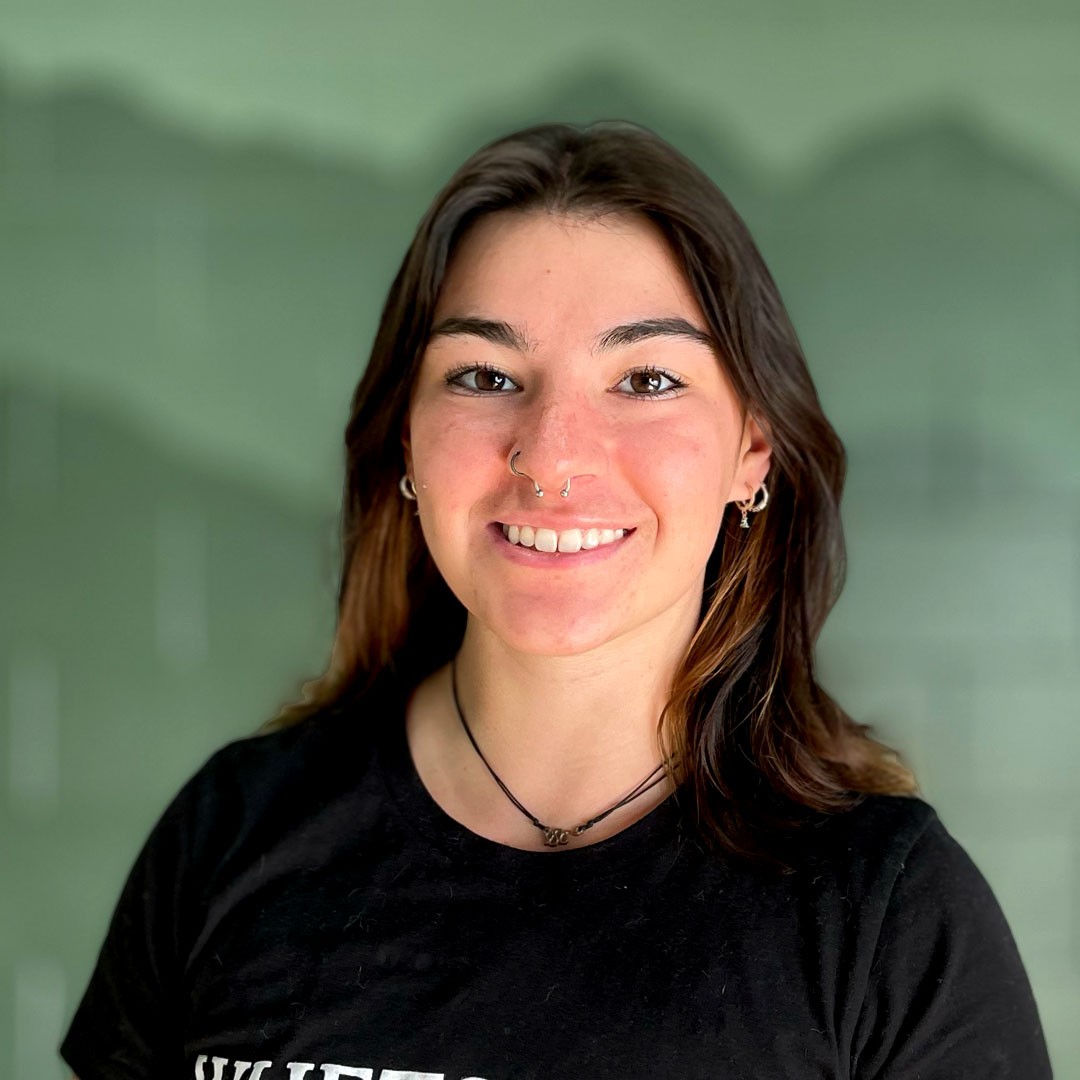 Kristin Calhoun
Youth Coach
Who are you? Where are you from? What do you do in the gym?
My name is Kristin Calhoun and I'm from Littleton, CO! In the gym, I work as a Youth Programs Coach, and if I'm not working, I'm probably climbing until unnecessarily late hours at night.
When not at Whetstone, where might we find you?
You can find me likely on campus at CSU working through a degree in Health and Exercise Science, in a gym (without rocks), or getting outside any time I can!
A favorite non-climbing activity?
My absolute favorite thing to do other than climb is play volleyball or go hiking with friends.
What are you most stoked about these days?
Living with my best friends. We climb together, study together, and get to share all of our experiences.
Have any projects? Climbing or Non-Climbing?
Right now I'm a student personal trainer for two lovely older clients! We are currently working on strengthening one's osteoporosis in the right foot, as well as another's previously torn ligaments and broken bones below the knee on one of her legs.
How did you get involved with the gym?
A few friends took myself and some other buddies to the gym at the end of last summer and I've been hooked ever since.
Best thing about FoCo / NoCo
Just about anywhere you go in Fort Collins you'll always find the kindest people and the tightest knit community for whatever your passion is- climbing, hiking, biking, beer, you name it.
What's a low-key flex you can boast about?
I have a black belt in MMA. No, I cannot do a backflip.
Favorite spot to recreate in.
Poudre Canyon, or sand/grass courts at CSU and City Park
How does climbing foster community?
Sharing your goals with others and having a group around you to celebrate your wins and support your losses makes the whole experience so much more rewarding. Climbing also includes such a broad range of ages, identities, and bodies; the thing is every single one of these people will be equally as supportive of one another.
What has climbing taught you?
Climbing has taught me that you are always stronger than you think you are- perseverance can go a long way if you allow it to.
Climbing in five words... Go!
A rocky love/hate relationship.
Favorite climbing style?
Sport climbing has my heart for sure.