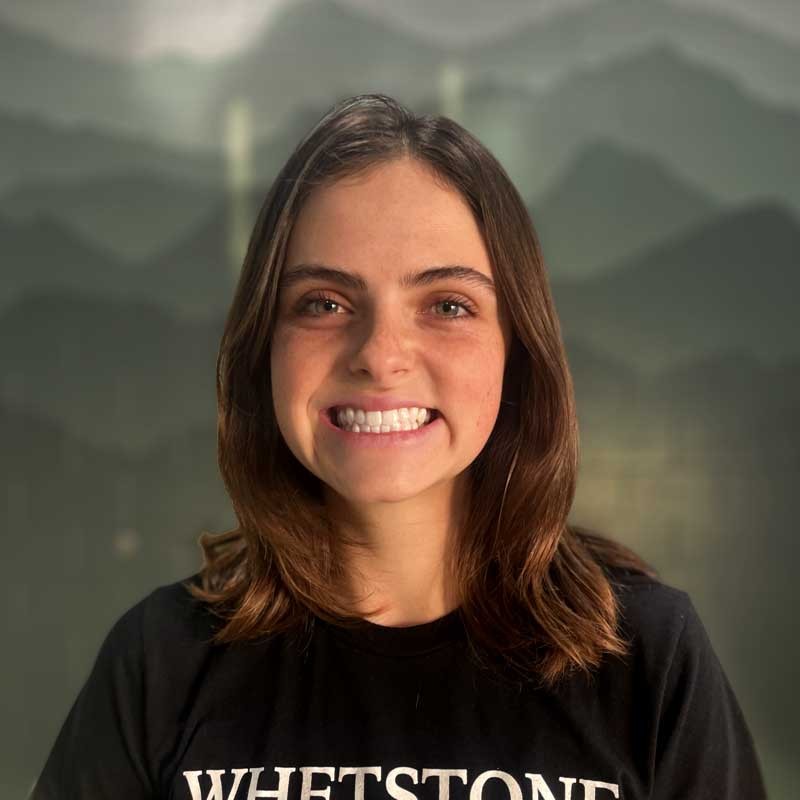 Kendall Hewins
Front Desk
Who are you? Where are you from? What do you do in the gym?
Hi! My name is Kendall Hewins, I'm 23 years old, and I was born in Greeley, CO but grew up moving around a lot with the USAF. At Whetstone, you'll find me working at the front desk!
When not at Whetstone, where might we find you?
I'm a farrier in the area so usually, I'm working under a horse, at a brewery, or on a mountainside.
A favorite non-climbing activity?
I like to ride horses, ski, and surf!
What are you most stoked about these days?
I'm most stoked about building my career, meeting good folks, and finding good food.
Have any projects? Climbing or Non-Climbing?
I'm currently working on finishing my shoeing apprenticeship, mastering my trade, and getting comfortable lead climbing again following an injury.
How did you get involved with the gym?
When I moved to Colorado I wanted to surround myself with fun, like-minded people and what better place than a rock climbing gym.
Best thing about FoCo / NoCo
Unfortunately, my schedule has been so insane since moving here that I haven't been able to experience much but I just love being by the mountains.
What's a low-key flex you can boast about?
By the age of 13 I had lived in two countries and seven different US states.
Favorite spot to recreate in.
Lander, Wyoming
How does climbing foster community?
Rock climbing, unlike many other outdoor niches, is so supportive and friendly. Everyone has a shared love and goal of getting strong and building relationships. Sports can be so "cliquey" making it hard for newcomers to feel welcome and get excited. Climbing is not one of those sports in my experience.
What has climbing taught you?
Climbing has taught me how to harness fears, shut off my brain, and how to care less what other people think.
Climbing in five words... Go!
It goes, boys! intoxicating, classic
Favorite climbing style?
Static, Slab