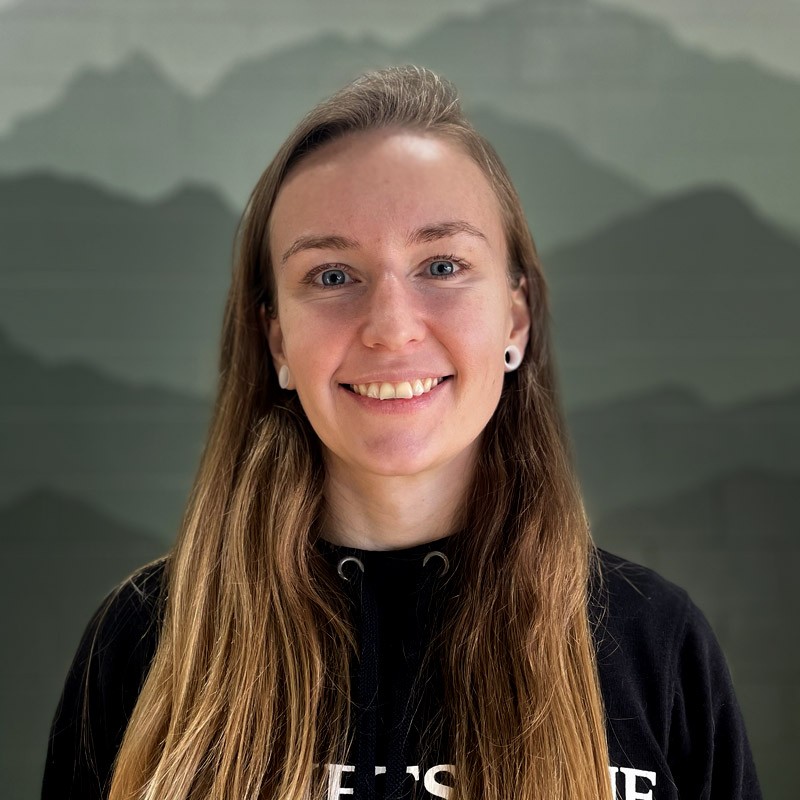 Kat Miller
Membership Manager / Front Desk
Who are you? Where are you from? What do you do in the gym?
Kat Farrell, originally from North Palm Beach, FL. Moved to FoCo in 2018. Front Desk & more!
When not a Whetstone, where might we find you?
Hanging with my baby and husband, probably outside.
A favorite non-climbing activity?
Organizing, wait that's not fun, umm paddleboarding!
What are you most stoked about these days?
Watching my baby grow and enjoy the outdoors as much as I do!
Have any projects? Climbing or Non-Climbing?
Starting a family, currently incubating baby #2. Getting in more outdoor climbing.
How did you get involved with the gym?
Opened the gym back in 2019, back again to work for the best gym in CO!
Best thing about FoCo / NoCo:
Community vibes and outdoor activities!
What's a low-key flex you can boast about?
In the warmer months, I grow most of my own veggies in my garden
Favorite spot to recreate in.
Horsetooth! So convenient and so many activities! (Hiking, climbing, watersports, mtn biking, cold plunge, sun tanning, camping, etc.)
How does climbing foster community?
Brings together people from all walks of life, and we can all struggle together!
What has climbing taught you?
To trust myself, I am strong!
Climbing in five words... Go!
Strength, trust, challenge, fun, adventurous
Favorite climbing style?
short people climbs, bouldering