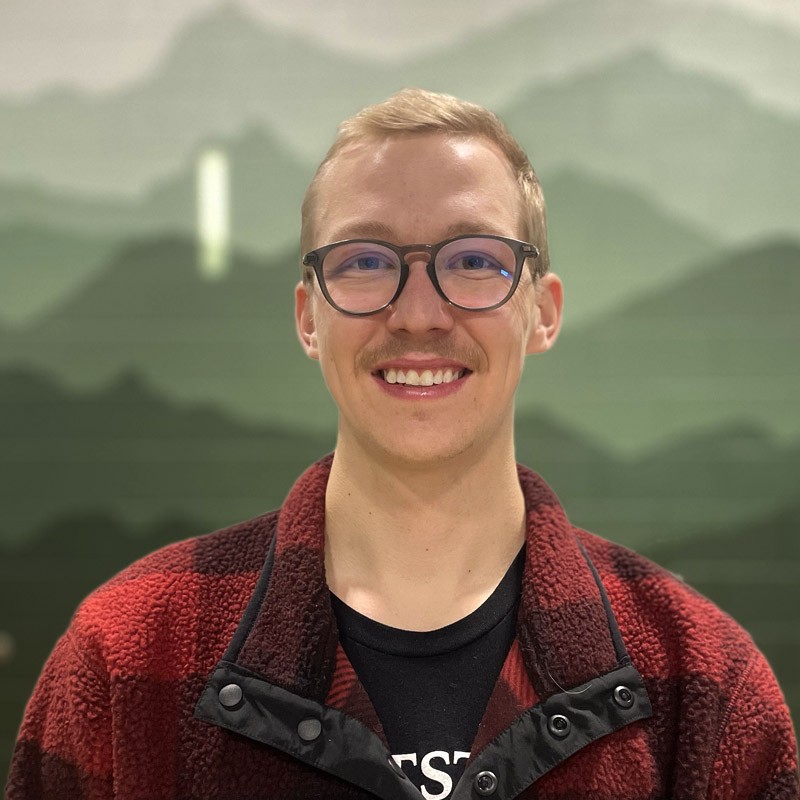 Jaden Hall
Bivy / Front Desk
Who are you? Where are you from? What do you do in the gym?
My name is Jaden Hall, my friends call me Jay and I work the front desk here at Whetstone Climbing.
When not at Whetstone, where might we find you?
You can often find me riding my bike at Horsetooth during the spring/summer/fall, sometimes at the park throwing the frisbee for my dog Milly, and in the mountains exploring on the snowboard during the winter.
A favorite non-climbing activity?
My favorite non-climbing activity would have to be mountain biking.
What are you most stoked about these days?
I am most stoked about individual challenges that have been showing up through social media. I love seeing other people push themselves and invite others to try it so everyone can see what it may be like to accomplish that goal.
Have any projects? Climbing or Non-Climbing?
I currently have a project on deck to explore as many backcountry snowboarding spots as I possibly can.
How did you get involved with the gym?
I first heard about Whetstone before ever climbing or moving to Fort Collins, just through basic research. I climbed here and knew I had to get my foot in the door and join the team!
Best thing about FoCo / NoCo
My favorite thing about FoCo is the easier access to the outdoors as compared to other locations.
What's a low-key flex you can boast about?
I've had four surgeries that should've stopped me from climbing, but I've turned them into advantages in climbing.
Favorite spot to recreate in.
My favorite spot to recreate would have to be 9-Mile in southwest Colorado. It's home, the views are amazing and the accomplishments are never ending!
How does climbing foster community?
Climbing joins people together by goal setting, support, ambition, joy and courage.
What has climbing taught you?
Climbing has taught me to not be afraid and to keep striving. No goal is too big to conquer.
Climbing in five words... Go!
Strength, Happiness, Intensifying, Toughness, Community
Favorite climbing style?
Bouldering