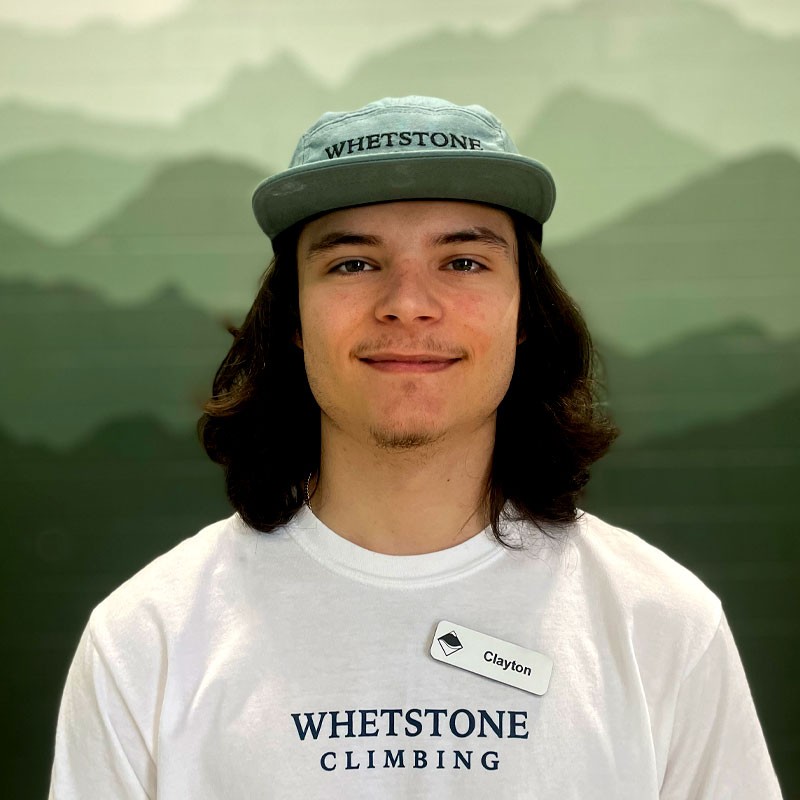 Clayton Thomas
Youth Coach
Who are you? Where are you from? What do you do in the gym?
My name is Clayton. I'm from Haslet, Texas, just north of Fort Worth. I'm one of the Summer Camp coaches at Whetstone.
When not a Whetstone, where might we find you?
Somewhere along the front range on a hike with my girlfriend Ashley
A favorite non-climbing activity?
Hiking during the summer and snowboarding during the winter
What are you most stoked about these days?
Bouldering on real rock
Have any projects? Climbing or Non-Climbing?
I'm working on my first V5
How did you get involved with the gym?
Whetstone is where I first started climbing
Best thing about FoCo / NoCo:
The stoke for outdoor climbing and climbing in general
What's a low-key flex you can boast about?
I have the biggest belt buckle on the entire Whetstone staff
Favorite spot to recreate in.
Poudre Canyon
Favorite climbing style?
bouldering