Learn The Ropes!
There's a few things you'll want to know to make the most of your trip to Whetstone Climbing. Take a couple minutes to get to know our policies so you can come prepped and ready to enjoy some of the best indoor climbing in northern Colorado!
As of June 2020, we have an updated waiver. If you're new, or you haven't joined us since June, please fill out our new waiver prior to arriving at the facility. You can sign it when you get here too, but why not get climbing faster?
COVID-19 Update : October 18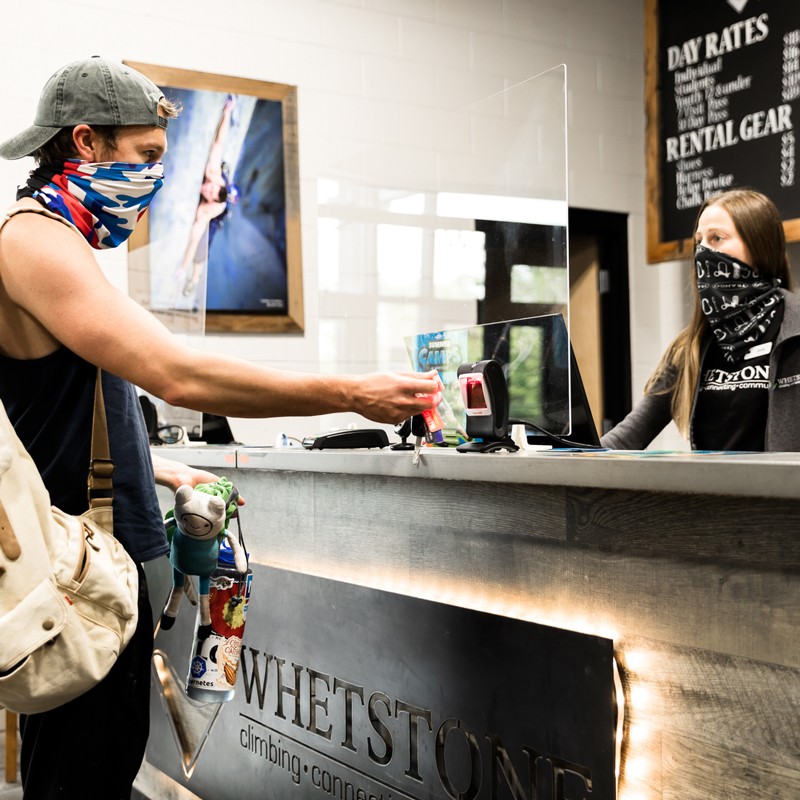 As of Wednesday, October 20th, Larimer County will once again be requiring face coverings to be worn in public indoor spaces. See below for details:
"Pursuant to Colorado Revised Statute §§ 25-1-506, 508, and 516, and other applicable law the Public Health Director for the Larimer County Department of Health and Environment has issued a Public Health Order requiring face coverings to be worn in Public Indoor Spaces within Larimer County in order to control and mitigate the spread of the novel coronavirus (COVID-19) to maintain health care capacity in Larimer County. The order requires mask-wearing in all public indoor spaces for all individuals 3 years and older regardless of vaccination status."
"The order is effective Wednesday, October 20 at 12:00 pm. The order will continue until Larimer County has met four required metrics that constitute a "medium" risk score level per our Larimer County COVID-19 Dashboard for 21 consecutive days, or until it is extended, rescinded, superseded, or amended in writing by the Larimer County Public Health Director."
We know that many of you don't enjoy wearing masks while climbing, and we fully understand. However, we have to adhere to the rules, so we'll be requiring masks for all visitors starting Wednesday at noon. We're reviewing all possible options to make your climbing experience at Whetstone as good as it can be. Stay tuned, we'll post new updates should anything else change.
Here's What You Need To Know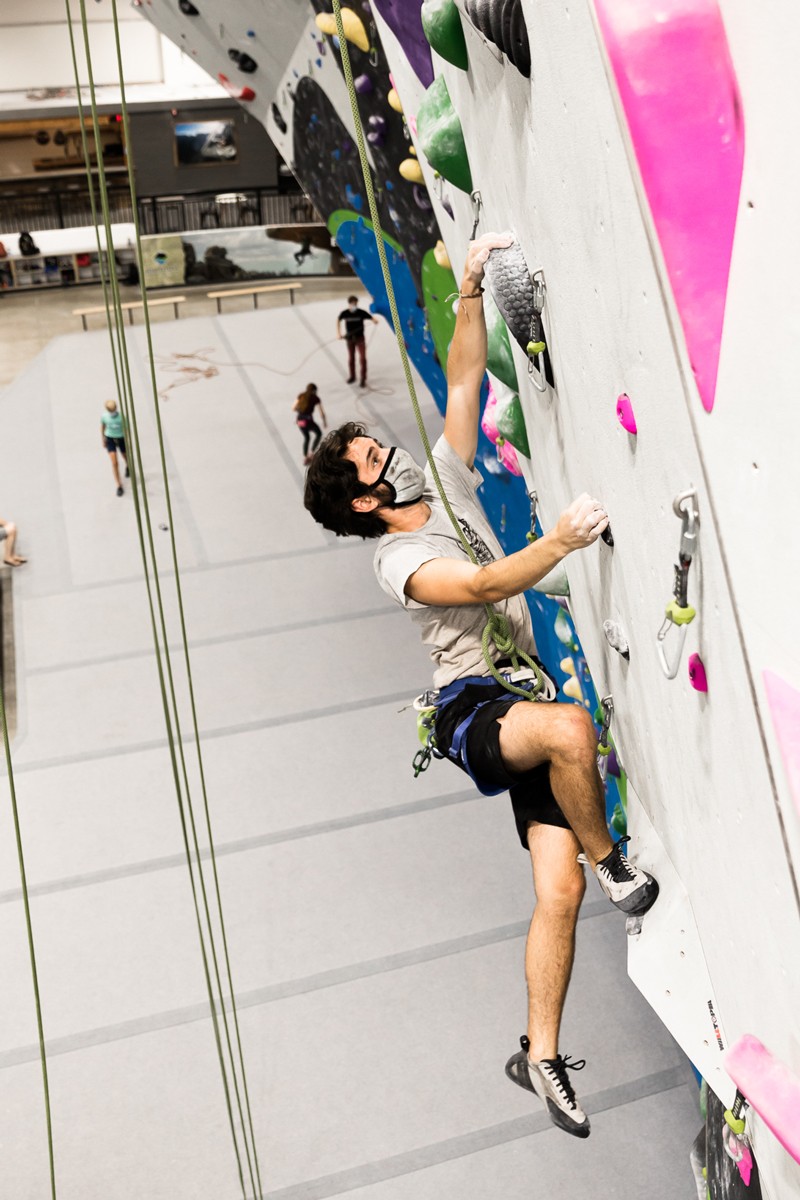 NEW: Per Larimer County order, all visitors must wear masks at all times starting October 20th at 12:00 pm
We are requiring our staff to wear masks at all times
We require all Whetstone employees to be fully vaccinated
We are operating the gym at full capacity
No reservations are required to climb
Reservations are required for fitness and yoga classes
Social distancing is still strongly recommended
Health & Safety Reminders
If you feel sick, and you are experiencing symptoms of COVID-19, or you have recently been in contact with individuals with COVID-19, please stay home.
Respect 6 feet for physical distancing guidelines and allow for appropriate space between other climbers, belayers, and staff.
Please wash or sanitize your hands before starting to climb and as often as you can.
Practice proper respiratory etiquette and do not cough or sneeze without appropriately covering your nose and mouth.