Learn The Ropes!
There's a few things you'll want to know to make the most of your trip to Whetstone Climbing. Take a couple minutes to get to know our policies so you can come prepped and ready to enjoy some of the best indoor climbing in northern Colorado!
If you're planning your first visit to Whetstone, you can fill out our wavier ahead of time by clicking the link below. You can sign it when you get here too, but why not get climbing faster?
COVID-19 Update : February 12, 2022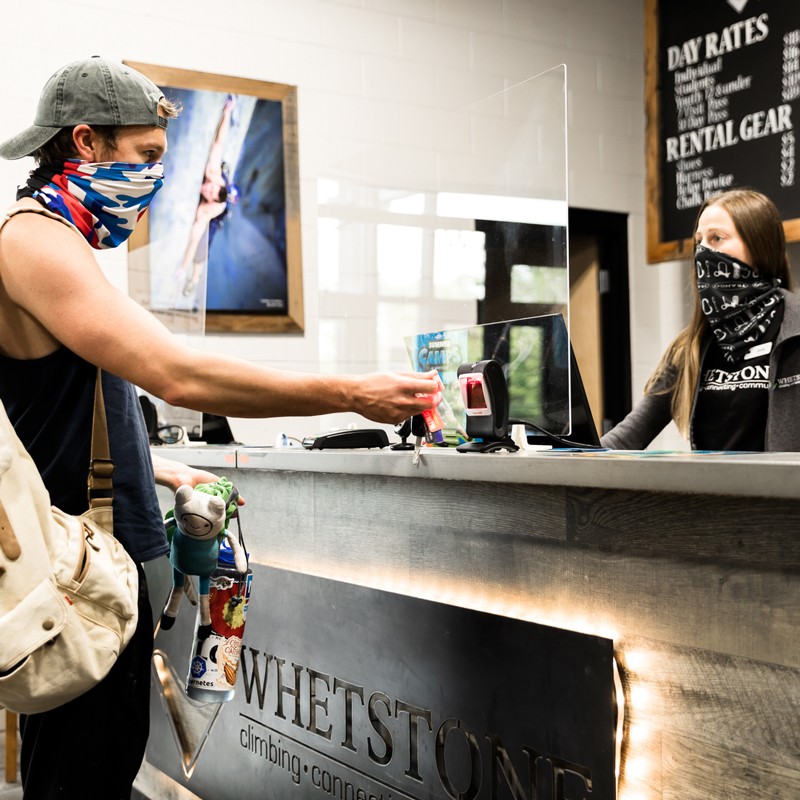 On February 12, 2022, Larimer County health officials announced that the masks are no longer required in indoor spaces. Get the lowdown below:
"Due to improving COVID-19 conditions, Larimer County health officials have announced that the Ninth Amended Public Health Order requiring masks in public indoor spaces will expire Saturday, February 12, 2022. This timeline will allow for the Omicron wave to further retreat and gives families, local businesses, and schools time to prepare for the transition. Overall declining cases and hospitalizations, a high level of community immunity, the recent availability of additional layers of protection (such as free rapid at-home tests and high-quality masks), and increasing treatment options are the reasons health officials will no longer be requiring masks indoors in Larimer County."
None of us enjoy wearing masks at the gym. However, we'd like to be cautious as we move to embrace the new relaxed mandate. So, with the mandate over, we still recommend that everyone mask up, especially when the gym is busy and while you're in shared group spaces like the yoga & fitness rooms, on the bouldering mats, and while belaying. While we don't require them, we do think it's a safety measure we can all take to help keep the community safe. Our staff will continue to wear masks for the time being. As always, we'll continue to monitor the situation closely and review all possible options to make your climbing experience at Whetstone the best it can be. Stay tuned, we'll post new updates should anything else change. Thank you all for your ongoing support and please be respectful of people's decision to wear or not to wear a mask!
Here's What You Need To Know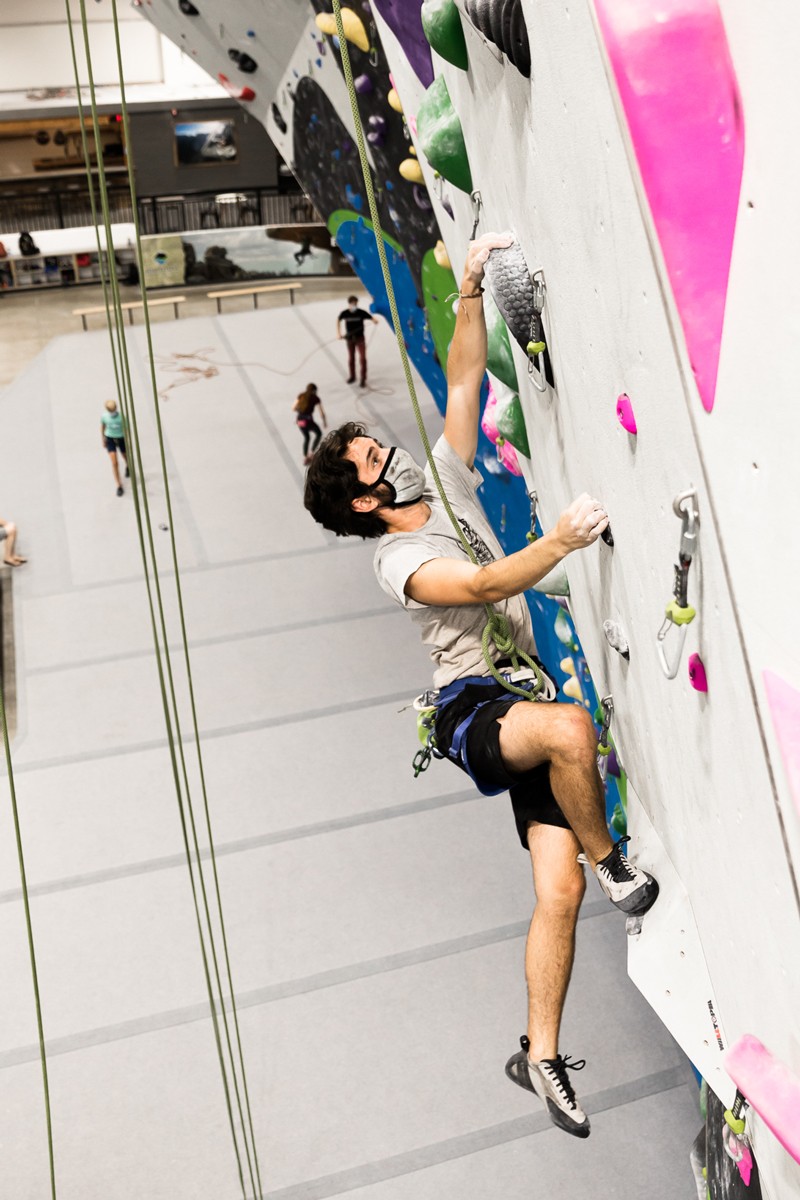 As of March 10, 2022, masks are optional for Whetstone staff, except youth coaches
Vaccinations are required for all Whetstone staff
Masks are optional for all members and guests in the gym
Social distancing is encouraged where possible
Sanitation stations are provided throughout the facility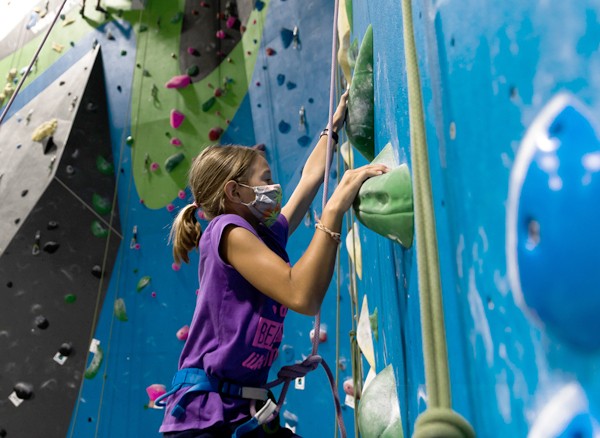 As of March 21st, 2022, mask usage is optional for all youth program participants and coaches
If a youth program participant receives a positive COVID-19 test result or is exposed to an individual with COVID-19, please follow the Colorado Department of Health guidelines for isolation and quarantine. Click here to read guidelines
Athletes will be allowed makeup classes for any missed classes due to COVID-19. Refunds or prorated dues will not be given for missed classes
Please email or call Programs Manager Brian Barry at brian@whetsoneclimbing.com for any missed classes.
Health & Safety Reminders
If you feel sick, and you are experiencing symptoms of COVID-19, or you have recently been in contact with individuals with COVID-19, please stay home.
Respect 6 feet for physical distancing guidelines and allow for appropriate space between other climbers, belayers, and staff.
Please wash or sanitize your hands before starting to climb and as often as you can.
Practice proper respiratory etiquette and do not cough or sneeze without appropriately covering your nose and mouth.