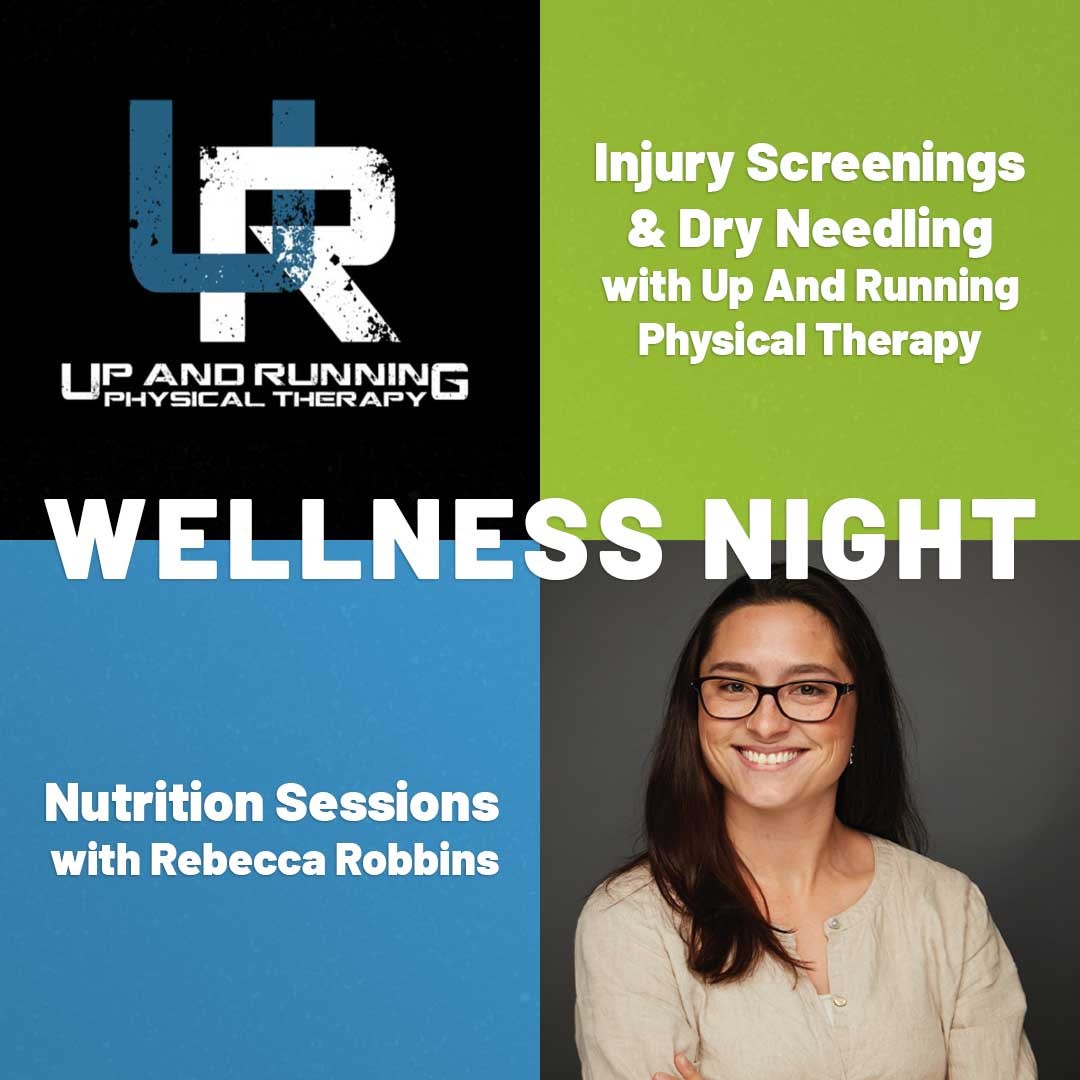 Wellness Night
Third Wednesday of every month
Sign up below to focus on your physical wellness with one (or both) of our incredible wellness partners!
Rebecca is a Registered Dietitian Nutritionist who can answer questions or give advice on how to use the food you eat to stay healthy and fuel that next big adventure you've been planning.
The team of physical therapists from Up & Running PT provides injury assessments and dry needling sessions to help you recover and get back to what you love: climbing!
Both join us each month from 6:00 to 8:00 pm. Members may sign up as early as 2 weeks before the event. Reservations are first-come, first-served. Click below to reserve your spot.