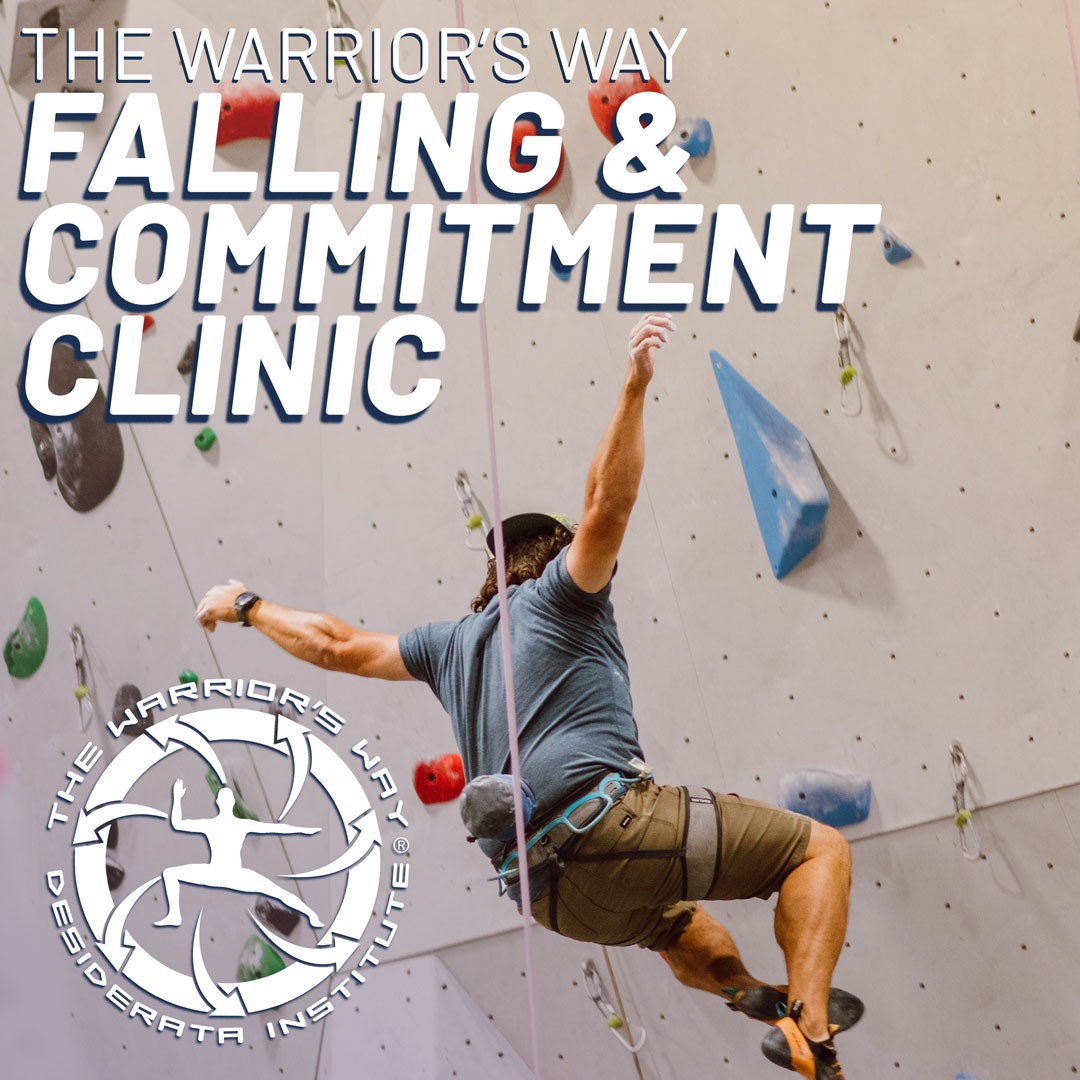 Warrior's Way Falling & Commitment Clinic
September 23, 2023 9am
Is fear of falling keeping youfrom achieving your goals?
Train your mind to overcome fear so you can push your limits, climb to your potential, and have more fun! This 5-hour gym clinic on climbing mental training teaches you how to become comfortable falling and committing to moves while diminishing fear.
You'll do progressive falling practice, starting with falls on a top rope and then progressing to lead falls as you become comfortable.
Hands-on practical sessions also include how to move efficiently and how to rest; drills to control your breathing; body/mind mental awareness exercises to keep control of fear and discomfort.