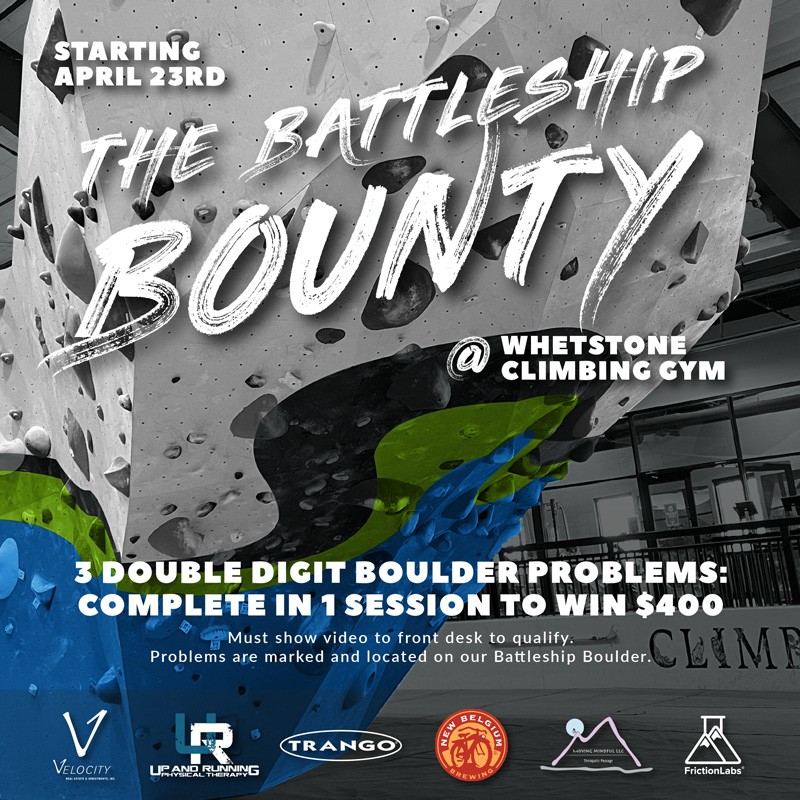 The Battleship Bounty is Back!
April 23, 2021
The Battleship Bounty is back! Think you've got what it takes to tick three double-digit boulders in one session? Then step up and show us what you've got!
Round 3 of the Battleship Bounty begins on April 23rd and will last until all three boulders are sent, or the setting rotation comes back to the prow. We saw two fantastic displays of climbing power and technique for our last bounties and our setters are cooking up something even more wicked this time around.
As a reminder, all sends MUST be documented and shown to the front desk on the same day as completed. May the best climber win!
$500 CASH PRIZE