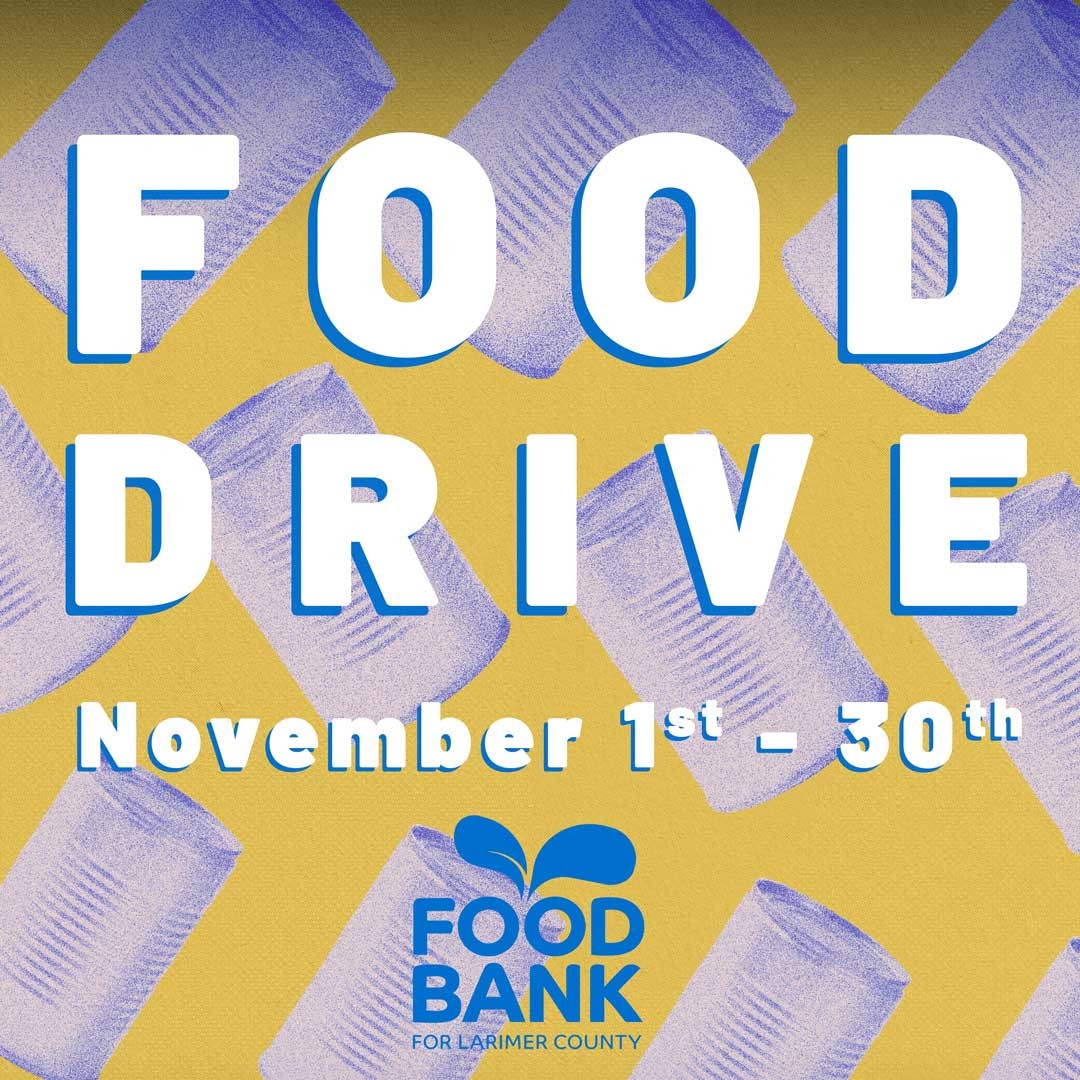 Food Bank of Larimer County Food Drive
November 1, 2023 - November 30, 2023
Food insecurity is a complex issue that affects approximately 40,000 in Larimer County. That means people, including some you know personally, regularly experience fear and anxiety about whether they will go to bed hungry or have to choose between paying their bills or buying food.
Help us support those in need in our local community by dropping some canned food and other essentials off when you come in for your next session! We made it easy for ya. There's a shopping cart at the front door with a list of the food bank's most needed items:
Food
Peanut butter (non-hydrogenated)
Canned meat & fish
Canned fruit (in fruit juice)
Whole grain, low sugar cereal
Whole grain pasta
Brown rice
Other Essentials
Macaroni and cheese
Diapers (size premie, 5, 6, 7)
Hygiene wipes
Mouthwash
Deodorant
Menstrual Products
To learn more about the Food Bank of Larimer County, check out their website here.