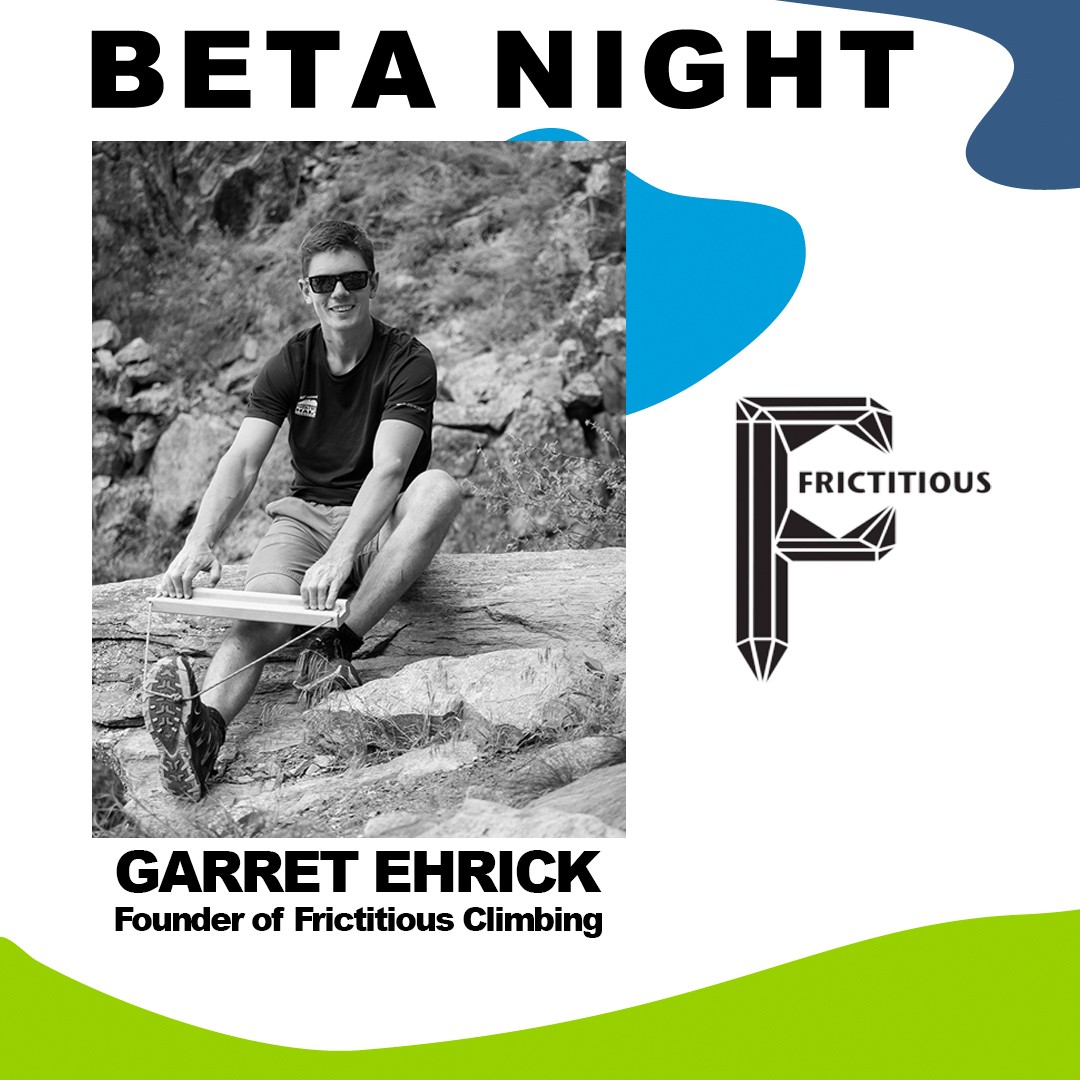 Beta Night Speaker Series
September 30, 2021 7:30pm
Join us at the Bivy to learn what it takes to start a business in the climbing industry. Our guest will be Fort Collins' own Garret Ehrick. He'll give a short presentation titled 'How I built Frictitious Climbing'
Here's a description from Garret himself:
"From testing prototypes to final production, collaborating with YouTuber's, and wearing all the hats of a small business.
Come find out how I built Frictitious Climbing with nothing but my passion for climbing and training and a little background in mechanical engineering."
No sign up's needed. This presentation is free for all, members and guests alike.